Earlier this month, Kanye West and company unleashed the single "Mercy" from their highly anticipated G.O.O.D. Music compilation album. Now, in a recent interview with KarmaloopTV, producer Lifted spoke on what went into the making of the smash hit featuring Pusha T, Big Sean and 2 Chainz.
Lifted explained that 'Ye first heard the original beat through his manager, and that the G.O.O.D. Music crew immediately set out to record the song. He also added that he didn't actually include the vocal sample of reggae artist Fuzzy Jones in the initial version, saying that it was one of Yeezy's frequent collaborators Hudson Mohawk or Mike Dean who threw it into the mix afterwards.
"My manager ended up playing [the 'Mercy' beat] for some people at G.O.O.D. Music – that led to the joint," he said. "But as far as recording it, that was crazy. In January, I had the opportunity to go to London with G.O.O.D. Music. Big Sean and Pusha T recorded their verses out there, Kanye just laid his verse in New York. It's hard to even explain what it felt like, it's crazy even being in the studio with these guys, getting positive reactions for my music…there's so many creative minds in the camp, everyone just puts in their ideas and come out with the best product."
He added, "The [Fuzzy Jones sample], I actually didn't add that, I need to find out who added, that. There were a couple of people who also put in on the track. I think Hudson Mohawk worked on it, Mike Dean worked on it – if I'm missing anyone, my bad. The screwed vocal is one of my young artists, YP from Phoenix…I used to engineer out in Phoenix, so I have a library of artists on my hard drive. One night, I just took his vocals, pieced it all together, screwed it and made 'Mercy.'"
Check out the full interview below.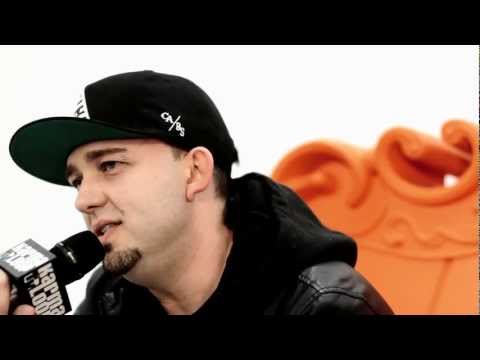 RELATED: G.O.O.D. Music's "Mercy" Producer Lifted Speaks On Kanye West & More