This week's artists come from East and West. One duo released a blog-acclaimed digital album in 2011 after years of honing their sound. Another, from the streets of Brooklyn has emerged to recognition in 2012 for his throwback quality, despite being a teenager. Lastly, a newer artist also chooses an early 1990s soundscape to introduce himself. Across the board, all three acts are another examples to illustrate that the future is bright.
TiRon & Ayomari featuring BJ The Chicago Kid – "Her Theme Song"
For the longest, I believed that Hip Hop love songs were really played out. If it wasn't from Mr. Smith (and before) era LL Cool J, The Pharcyde, Tupac or a few others, I couldn't touch it. Now, I'm suddenly drawn to some female-commentary from a few younger emcees. Big K.R.I.T.'s "Insomnia" remains my standout from 4evaNaDay
(minus the sex sounds towards the end) and this TiRon video also really nailed it for me.
TiRon is a DXnext 2008 alum and an artist championed by the team at DX when I arrived (@AndreasHale, @DopeBoyShake and @MyAliya). Admittedly, it's taken me a while to hear what they heard, but "Her Theme Song" has a great deal of depth to it. Additionally, the video – although really seems to be taking a page from Band Of Horses' "No One's Gonna Love You" is amazingly written, shot and produced. I spent the better part of the week spinning this single and understanding why more than a few were frustrated that DX didn't review A Sucker For Pumps last year. I can't speak for all my family here, but hell, had somebody shown me this album at the time, presses would have stopped. Late is better than never (right?) and TiRon, Ayomari and BJ The Chicago Kid are three to watch right now in one of my favorite relationship-songs not only this year, but in several years. This is the best video I've seen yet this year, and it's not just the pretty girl or the '66 Chevelle drop-top. – Jake Paine (@Citizen__Paine)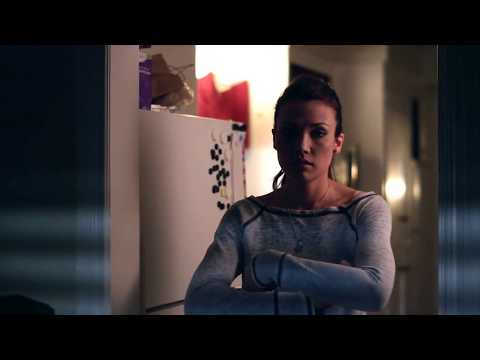 Joey Bada$$ – "Catharsis"
"BK we stay, but you can still see the 'Pac in us / No disrespect to Diddy / Don't mean to be saditty / But I plan to conquer my city like it's no Biggie." Lines like these are what is going to make Joey Bada$$ one of Hip Hop's greater lyricists in due time. This track "Catharsis" flows like an MF Doom track with hints of Ghostface – a stark contrast to my initial Bada$$ Slept-On Pick "Survival Tactics." I respect what Joey and his camp are doing. They are creating an East Coast balance to the Odd Future hysteria coming from the West. Both teams are thorough and with enough push will make it (Odd Future isn't there yet either, only Tyler, the Creator and Frank Ocean are). But with Joey Bada$$ there's this deeply rooted wordplay that shows this young man has not only listened to the greats but studied them. He knows how to put some verses together and it shows. After the verse I quoted he makes a reference to taking Jay-Z's spot. Bold words for a youngster, but hey, Hov has to retire at some point right? Might not happen tomorrow, but it's good to know some kids are on radar for being the next of kin. If you haven't given JB a chance, you should start. – Kathy Iandoli (@kath3000)
Listen to Joey Bada$$ – "Catharsis"
Impulse – "Vello De Durazno"
I'm sure most readers will agree with me when I say that the last thing I wanted to do after Da Brat released a second version of her "Cashin' Out" freestyle is rush back and give the original DJ Cashout track a spin. And it wasn't because hers was amazing and the single paled in comparison, I never wanted to hear either version – or the 20 others that dropped this week – again. If you spend a lot of time on the Internet looking for music, you know the drill: a single with a hot instrumental drops and before the board at the mastering facility even cools off every emcee with Garage Band is taking a crack at it. Everyone has different tastes when it comes to music but the thing that unites is that we all get tired of repetition. So when I stumbled upon Impulse's free "VNTG" collection it reminded how much I love it when an emcee reaches back months – or in this case years – and judiciously picks deeper album cuts or quirky instrumentals that showcase his strength as a rhymer. Not only do you experience a new take on some classic material but it makes you want to revisit the original. Here's an emcee still in his teens that makes a ballsy choice to introduce himself to us over The Roots, Flying Lotus and on "Vello De Durazno," the Subroc production of KMD's "Peach Fuzz." With a sense of humor that belies his age and a delivery that brings me back to Critical Beatdown-era Kool Keith, Impulse is an artist who deserves attention – and for more than just making you go back to your record collection. – Mike Sheehan
Listen to Impulse – "Vello De Durazno"