For anyone still wondering over a decade later what the man Eminem can be heard emulating on the title-track to his 1996 independent debut, Infinite, thinks of the inspiration he provided to the pre-Slim Shady superstar-to-be, that curiosity can finally be quelled.
"Oh wow, nah, I never peeped that, where that's at?," replied AZ when asked by HipHopDX on Tuesday (March 27th) if he has ever heard "Infinite."
Eminem's monotone and multisyllabic delivery over the Jazz-tinged track for "Infinite" drew its inspiration from AZ's lyrical exercise "Rather Unique" from The Visualiza's classic debut album, 1995's Doe Or Die.
"I know I read something in Vibe where he said that AZ and Nas influenced him," added Sosa. "And that was a good look. I appreciate that a whole lot."
"Actually, I'm trying to get some production from him now as well," he further revealed after being asked if he and Em had ever interacted with one another. "We've bumped heads. We have shook hands and saw each other before, but we never really politicked. Yeah, but I definitely need that production from him."
The urgent need to link up with Slim Shady is because AZ is currently hard at work on the second half of selections needed to complete Doe Or Die 2 as he looks toward a third quarter release for the long-awaited sequel to his debut. And while securing some Eminem-crafted tracks might prove to be as difficult as his previous declaration to DX that he intended to secure some beats by Dr. Dre for a sort of sonic reunion between the two onetime collaborators in The Firm, Sosa has already succeeded in securing new tracks from the heavy hitters that helmed the original Doe Or Die, including Pete Rock, L.E.S., D/R Period and Buckwild.
The latter having laced AZ's latest leak, "My N**gas"
. The Buckwild-crafted cut however is not an official single from Doe Or Die 2, but rather a warm-up track to take the temperature of contemporary Hip Hop's often lukewarm listeners, similar to 2010's triumphant, Lil Wayne-sampling "I'm Ill," whose jubilant response from fans set the wheels in motion for AZ's Doe Or Die: 15th Anniversary project.
"I'm gonna see the response I get from this little leak," he explained of his DOD2 setup plan, "I'ma put another record out [next month], and I'ma keep throwing jabs right now. I know lyrically I'm built for it, I know musically I'm built for it, so we gonna see what turns out."
As AZ contemplates a possible pre-album mixtape, and awaits a contribution to Doe Or Die 2 from his "The Come Up" collaborator DJ Premier (to go along with already obtained tracks from "Bedtime Story" beatmaker Baby Paul and the man behind the satin smooth remix of "Gimme Yours" for the aforementioned Doe Or Die: 15th Anniversary album, Statik Selektah), the self-employed emcee is fielding offers from labels looking to partner with his Quiet Money Recordings for his highly anticipated attempt at bridging the gap between 1995 and 2012.
"I got some people reaching out here and there," he noted of the interest from the industry, "but I know it's always about the buzz. So that's my main goal right now, to get the buzz back poppin'. And for me, I don't think it's hard. I'm in the best shape of my life, my hairline is still here [Laughs], and I feel good! I feel like I'm still the people's choice."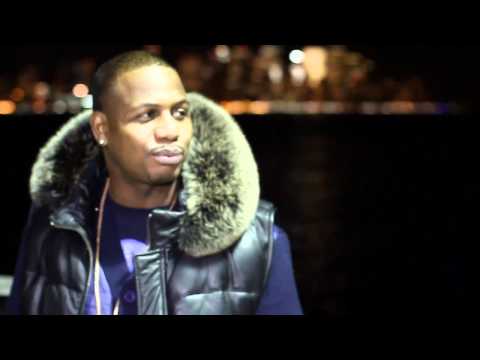 While the people have long lauded AZ and his intricate wordplay, longtime Sosa supporters know that there is another emcee, one that has managed to match The Visualiza bar-for-bar on their string of classic collaborations (including "Life's A Bitch," "How Ya Livin'," "The Flyest," "The Essence" and "Serious"), that would be the people's first choice for a guest appearance on Doe Or Die 2. And well aware of that demand for new classic recordings from the two, AZ took to his Twitter this past August to tweet out the much talked-about picture of a recently reunited "Poitier and Bill Cosby" in studio, suggesting some new music would soon be unleashed from one of Hip Hop's greatest tag teams of all time.
"Me and Nas been on the road a little bit," noted AZ when talk turned to his revived relationship with Esco. "We done did the Rock The Bells. We just came back from that South by Southwest. I know he just wrapped his album up. … And I think the time has come now for us to really put together what the world's been waiting for. We did a couple of – I can't even throw that out there, I don't wanna throw certain shit out there, but it's gonna happen. Put it like that: it will happen. We got some unfinished joints lingering around. So once they signed, sealed and delivered – the ideas is laid down already, so … I ain't gonna reveal [if one of the joints will appear on Life Is Good] but the ideas have been laid down already. That I can definitely say."
But can he say definitively if "what the world's been waiting for," specifically a long-desired duo album from Nas and AZ, will ever manifest itself?
"Well, first we gotta get past the first two, three or four songs and then that'll happen," he replied when asked. "But I know the first thing is his album, and then my album, and then hopefully that can come into play."
"Everybody be in different zones at the end of the day," added AZ. "It's not like when we first started. We was gunners when we first started. We was both coming out the hood, so whatever it had to take. And we was vibing with each other on a daily basis, so it was easy access. Right now, he's moving around, I'm moving around, he's taking care of business, I'm taking care of business. But the want is there. We both want to do it. It's just about the timing."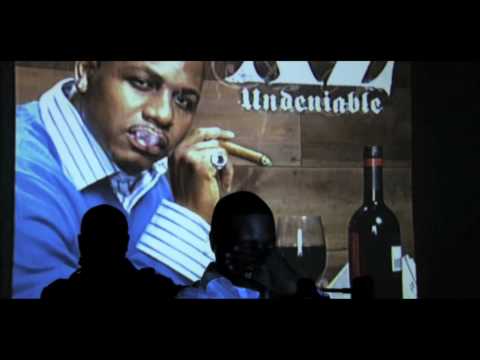 Unfortunately, there will never be the time available to record with another one of AZ's lyrical peers, The Notorious B.I.G. Although, as he noted on "Feel My Pain" from his aforementioned 15th anniversary re-vision release, he "puffed blunts with Big in the flesh," AZ revealed during his last discussion with DX that a "chaotic" crew-driven environment in New York during the mid-'90s prevented he and B.I.G. from working on music together.
But even then, and arguably more so now, the connection between the two was deeper than Rap. Little known by many Hip Hop heads is that the day AZ's life began is the same day on the calendar that The Notorious B.I.G.'s ended. Since his March 9th birthday has become both celebration and mourning, and since the two Brooklynites befriended one another during their rise to the ranks of Rap's elite emcees, AZ was asked for some belated thoughts on the life and legacy of Biggie Smalls as the Hip Hop community marks this month's 15th anniversary of his passing.
"Big was the pioneer," said AZ of his fallen friend. "He from the era … that golden era. And he spoke life, he spoke truth …. And I remember that day [he passed] I was working on Pieces Of A Man and I was standing downstairs at – I forget which particular hotel I was doing the album [at]. I was standing there, it was my birthday and I was waiting for the homies to come and celebrate, and they came early like, 'Yo! You heard what happened?' 'What happened?' And that shit laid heavy on me, man. Him passing and getting hit up out there in L.A. laid heavy on me. So, my birthday's a celebration but it's also a condolence for Big Poppa at the same time."
"Aw man, Big is a funny guy," added AZ cheerfully when asked for any vivid recollections he has of his encounters with his Crooklyn comrade. "When we did the 'Dead Presidents' video with Jay-Z and everybody at the table – He's a very charismatic brother, very charismatic and funny. He was definitely a gut-buster. We was happy to be living, man – happy to escape the hood."
And as for who actually won that Monopoly game between the three legendary lyricists seated at that table, when asked AZ revealed, "By the time it was over everybody was drunk. Everybody was drinking. We was having a Cristal competition [to see] who can drink the most Cristal back-to-back. I was gone. I think they had to carry me out. I was bent, so I can't even tell you who won. [Laughs]"
Purchase Music by AZ