According to Michigan-born singer/producer Mike Posner, fans of pop star Justin Bieber can expect more of a Hip Hop sound with his upcoming single "Boyfriend." Posner both wrote and produced "Boyfriend" and spoke on the track during an interview with Bootleg Kev of Hot 97.5.
"I have Bieber's new single, I wrote and produced that with him. And wait 'til you hear the beat, you'll flip. You'll want to play this song it's super Hip Hop," Posner explained in a video posted on MissInfo.tv. "He raps like a little eight bars, and then starts singing crazy right after it, and it sounds amazing. That was our whole goal was making something that was hater proof."
On top of both producing and writing Bieber's upcoming single, Posner is also hard at work wrapping up his next album entitled Sky High.
The singer spoke on his various collaborations so far which include songs either produced by or featuring Pharrell Williams, J. Cole, Big Sean, and more.
"The new music is super incredible. Like the people I've been playing it for are just like flipping out. Pharrell's on the album. I did nine joints with Pharrell."
"I went to New York and we worked on a beat together and did the joint together," said Posner in regards to working with J. Cole. "Wrote it together. It was incredible. It was a track he had started so he had done most of the beat [for sure] and I kinda just added stuff to it. It was amazing working with him. Working with him and Sean, back to back, it was like the level of talent was just so incredible. Both those guys are so different in a lot of ways, but their genius level is like really up there."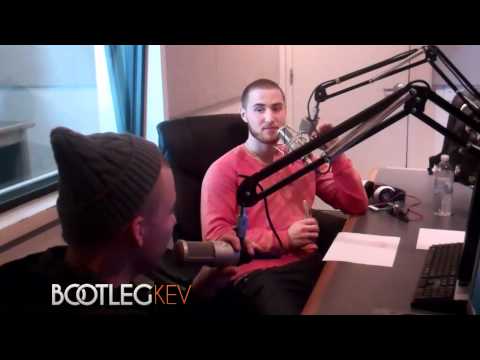 RELATED: Mike Posner Announces "The Layover Tour," Preps "The Layover" Mixtape