With co-signs from the likes of 9th Wonder, the Alchemist and Statik Selektah, San Antonio rapper Chuuwee has been preparing to drop his first mixtape with his new label Amalgam Digital. Now, according to a recent press release, Chuuwee has set the release date for his Crown Me King mixtape for April 24.
Presented by Amalgam Digital and DJ Booth, Crown Me King is a concept-driven project inspired by the French Revolution. According to Chuuwee, he centered the project around the life of King Louie XII, weaving elements from the 19th century king's life into his own.
"I'm rewriting King Louie XII's biography with a Hip Hop spin on it," he explained. "It's going to go over a lot of people's heads; but it tells a story. It sticks to the theme well, has multiple powerful messages and I also break a lot of barriers on Crown Me King."
Chuuwee is also preparing his official debut release Wild Style for release on May 29.
In other news, South Carolina rapper Jaecyn Bayne is preparing the release of his debut album Audio Therapy. Dropping on April 24 through Owl Studios, Audio Therapy boasts appearances from Styles P, Fred the Godson, Canibus and Keith Murray, as well as production from Streetrunner and Bronze Nazareth.
"Its not easy being a new contender in such a vast arena," Jaecyn said of his forthcoming debut. "I'm thankful for the amazing strides I have been able to make in such a short period of time and look forward to what the future holds in terms of growth and progress. Audio Therapy represents my way of coping with the struggles of being an artist on the brink of success, though held back by own my devices. I believe the album is going to provide the cure for a lot of like-minded people who are going through a lot of the same struggles I've endured; and currently endure to this day while trying to plant my feet as a breakout artist."
The tracklist for Audio Therapy can be seen below.
1. Mic Check (produced by Seany D)
2. Live & Direct (produced by J. French)
3. Family Thang (produced by Seany D)
4. Crack Music f. Fred the Godson & Bronze Nazareth (produced by Streetrunner)
5. Breathing f. Kassim Norris (produced by Kassim Norris)
6. Hunger (produced by Bronze Nazareth)
7. Body Down f. Styles P and Kojoe (produced by Marlon Price of Terminal 3 Productions)
8. Good In Goodbye (produced by MIZBEATZ)
9. Heat Stroke f. Keith Murray (produced by Soul Cinematik)
10. Phases f. Kassim Norris (produced by Kassim Norris)
11. Smoke In The Wind (produced by J. French)
12. Bis And Bayne f. Canibus (produced by MIZBEATZ)
13. Stateside (produced by Seany D)
14. Ain't All Bad (produced by Seany D)
Finally, VladTV chopped it up with Melanie Fiona about her and Drake's previous music project together the Renaissance. Fiona explained that she and the YMCMB rapper first formed the group with two other members before their respective careers took off, and that while the Renaissance is longer together, the four members remain friends.
"It came about by destiny," she explained. "Drake and the other guy vocalists in the group…they were all friends and they were down at this restaurant…doing some music, but they met my manager," she recalled. "I was a solo artist at the time, and [my manager] was like, 'Hey, you've got to meet these guys, they do music, you should get to know each other.' So we sit down, we have dinner one night and we all talk, like, 'Yo – you're dope, you're dope, you're dope, we should just do something collectively.' So we started the Renaissance…we wanted to take it to a bigger platform of taking it to states and taking it on the road…and then our individual careers just kind of took off."
Check out the full interview below.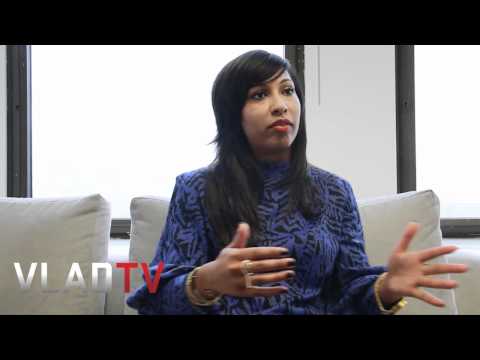 RELATED: Melanie Fiona "The MF Life" Tracklist Revealed, Features B.o.B, Nas, J. Cole & More