After news of a possible collaborative album between Atlanta rappers T.I. and B.o.B began to makes its way onto the internet, B.o.B has finally confirmed that a joint album between the two rappers will in fact be released.
B.o.B revealed the news during an interview with HOT 97's Angie Martinez and DJ Enuff.
"Me and Tip working on The Man & The Martian project…It's a collab album. You know, just something to have fun with. We actually have several songs," said B.o.B in a video posted on HipHop-N-More.com. "We actually have been talking about this for a while. Now that he's back and we got time to record it's a lot easier to manifest."
The rapper also spoke on why he chose to include Lil Wayne on his latest single "Strange Clouds."
"I felt like I needed to get somebody on the record who would really bring to life even more the concept of 'Strange Clouds.' And the extraterrestrial side of it," B.o.B explained.
Later in the interview B.o.B shared that he's "pretty much done" with his sophomore album.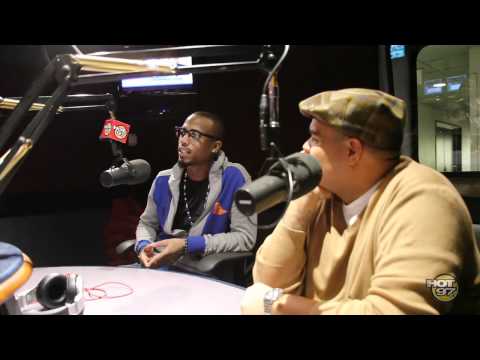 RELATED: B.o.B Donates $10,000 To Hosea Feed The Hungry And Homeless