Joey Franchize of Hot 93.7 sat down with Big Sean while the G.O.O.D. Music emcee was touring the states for his debut release Finally Famous: The Album. During the interview, Sean addressed what projects he's got on his plate after he completes his tour. Sean says that while his tour schedule has kept him from doing any extensive recording, he'll hopefully have his sophomore LP out by early next year.
"It's been a challenge trying to find time while we've been on this road every fuckin' day, working me like a slave," he said. "It's kinda been like I ain't got no time to make the shit I wanna make. I've always gotta do this, do that, travel, and then I get sick. Shit's horrible. But you know, we getting it done, though. I'm almost done with it. [My next project] will be a handout for the people for free, 'cus that's where I came from, and then, [the label] wants to put the album out early next year."
The Detroit rhymer also spoke about his long-rumored mixtape with Wiz Khalifa and Curren$y. Although Sean was vague with the details, he explained that the three emcees have many more songs in the stash and that they're trying to find the best avenue to get them out to the public.
"We did a lot of songs," he said. "Me and Wiz did a lot more songs than those five, and me and Curren$y, we all got a lot songs together, but there ain't no telling [what will happen with them]. I don't want to spoil nothing…it's just like it's really what we feel like. At that time [when we recorded them], we were on a bus and we had a studio bus, so we were like, 'Man, we're in this situation – what kind of niggas would we be [being] the forefront of this new generation of Hip Hop and not put out free shit and fresh shit like we with a lot of mothafuckas did when we were kids?'"
The full interview can be seen below.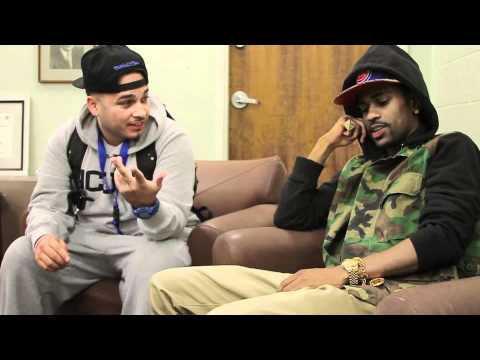 RELATED: Big Sean Reveals What Went Down During BET Hip Hop Awards Encounter With Maino