Talib Kweli is the latest to join the protesters in New York City, New York at Occupy Wall Street.
In addition to Immortal Technique and Jeff Mangum, the Black Star member showed his support for the protest last night, performing acapella renditions of his new song "Distraction" and Black Star's "Thieves in the Night." He also shared a few words in honor of the cause.
Watch a clip of Talib's performance and words below.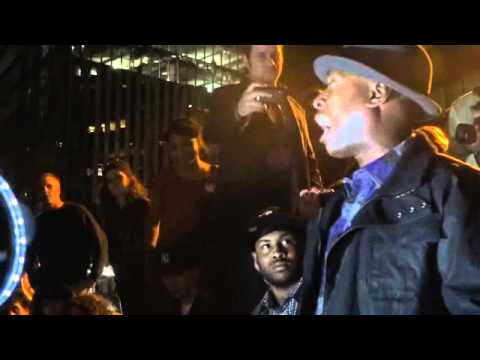 RELATED: Immortal Technique Takes Part In "Occupy Wall Street" Protest