Fans eagirly anticipating Chino XL'sThe RICANstruction: The Black Rosary won't have to wait long as the emcee is gearing to drop the album soon. The long awaited album will feature work from Chino XL that he says is his greatest yet. During a recent interview with Truth505, the New York emcee spoke about the new disc, his goals with music and why he felt his mind became the mind of an English professor. 
"For sure, lyrically, production wise, sonically, it's my best one ever," he said, when speaking of his latest work. "I pushed myself to a limit to where my mind was an English professor."
Chino then added that he did more work with this album and that he's proud of the work he's completed. Tying that in with his past releases, Chino explained that his work has never been exclusively about the money or the album sales. While acknowledging that people need to make money to make a living, he also noted that it's important to him that his craft be center stage. 
"I never got into this music to get rich. When I first started, the music that I was influenced by, the people were not rich," he added. "I kind of enjoy being an artist that, you're not my fan or my supporter by accident. You can't find my records in half of the places. You don't become a Chino supporter because it's a cool thing. Luckily, I'm in a position in my life where I don't have to do too many things that I don't want to do financially." 
Moving onto The RICANstruction, XL spoke on the way he might drop this album on the people, saying he's used to the masses not fully understanding him.
"The single I just dropped, I was waiting on iTunes for it to happen and I just gave it to the people. The album might have to be the same way. I just hope that people support it so that we could keep moving on. If they don't, I'm used to people catching up to what it is that I do. I'm okay with that." 
For more from the interview, check the video below.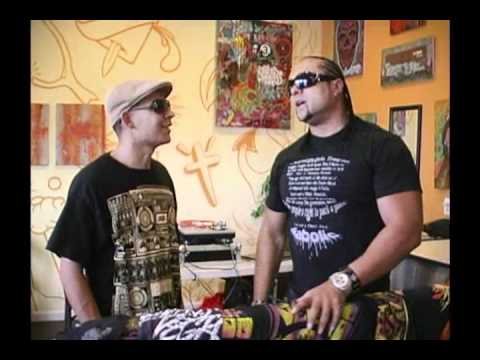 RELATED: