Ask any ATLien what pit-stops you should make when cruising the Peach State capital and chances are Magic City will be the first port of call. Ask any deejay from the city where they break their music, they will state the same. Strip clubs have been the backbone of breaking music as well as many a man's pay-check in Atlanta. Hence the boom of booty shaking sounds which dominate clubs and airwaves.  
One Southern sound-provider who has been forever breaking music in the strip clubs and on his countless mixtapes is DJ Scream protégé, DJ Spinz. Having created the number one hit for Ca$h Out, "Cashin' Out" as well as "Riot" for 2 Chainz, Wacka Flocka Flame's "Rooster in My Rari" and Rick Ross's "Ring Ring," Augusta native, DJ Spinz is emerging as the go-to guy for those Southern belters. To him its not just about Hip Hop, it's about "good music." It's not just about selling albums; it's about crafting great ones.
Coming up under Atlanta heavyweight, you can see where the drive and ambition comes from when you put the 23-year-old Spinz under the spotlight. Adamant that complacency is not in his vocabulary but eager to saturate the charts with more music, DJ Spinz will continue to nurture and master his craft.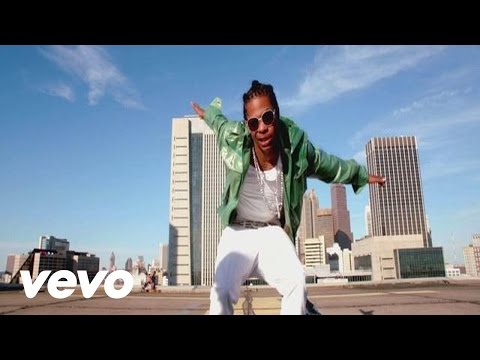 HipHopDX: Is your #1 hit with Ca$h Out your most satisfying achievement so far?
DJ Spinz: Yeah, that is the most rewarding so far.
DX: Did you envision that track was going to be as big as it was?
DJ Spinz: When I started the track, I felt like it was a big record, but to see it happen, it is crazy.
DX: How did you start the wheels turning on that track? Was it a case of just passing the beat to Ca$h Out or was it you and him got together in the studio?
DJ Spinz: Actually, I had worked with Ca$h Out before; we'd done another record – probably a year before that, and his CEO hit me up and said we needed a single and we went into the studio and "Ca$hin' Out" was the first beat I played him. I ran past it really quick and he was like, "Go back to that on." He rapped it up to me and I kind of fitted it a little more around what he was saying and it turned out to be crazy. It didn't take long at all.
DX: When it comes to getting your music to the likes of 2 Chainz, Gucci Mane, etc. what is your plan of attack?
DJ Spinz: Well even before I was making beats, I was putting out mixtapes. So I had built a name for myself in the mixtape industry and even the Atlanta club scene, which is how I know most of these artists. Radio came later. Atlanta artists knew me from being in the clubs every week, so they would come to get their song played or they knew us from putting out the mixtapes. So with me going into production, it just kind of fell into each other and that's how I knew people. It wasn't like I was just there telling people "I make beats." I actually had the record with Travis Porter, "Go Shorty [Go]," back on '09 and I think that kind of opened everybody's eyes to the fact that I was making beats. From there, people started hitting me up for beats.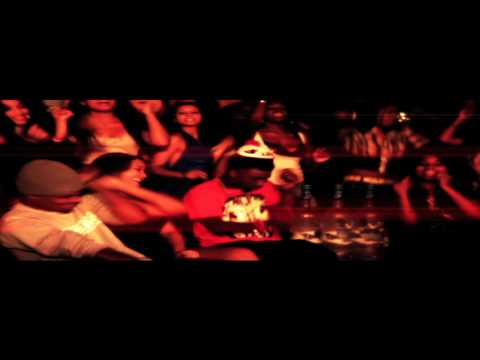 DX: Atlanta has always been a very tight-knit community when it comes to the music industry, people always jumping on each other's tracks etc. Is hometown support still as prevalent?
DJ Spinz: Atlanta is definitely the breeding ground for Hip Hop right now. I've been damn near everywhere in the US, when it comes to major cities and I can definitely say there's no place on the man like Atlanta. There are always places like that, L.A., N.Y.C., but when it comes to this music industry, Atlanta is the pinnacle of it. There's always something coming out of here.
DX: Why do you think that is?
DJ Spinz: No matter where I go I'm going to hear the hottest songs, the hottest club songs are going to come from ATL, it's not going to come from N.Y.; L.A. does Dance and Pop, up-tempo stuff. But if it's a club track, nine times out of 10 it comes from Atlanta, or it's by somebody else who has taken the ATL sound and put it to their song.
DX: Strip clubs were always the way to break music in ATL, is that still the case?
DJ Spinz: Yeah, they still do. They played a huge part in "Ca$hin' Out." When we first did the record, every day for maybe a month and a half, until the song started to get big, Ca$h Out was in the strip club, every day. He was there politicking with the deejays. The strip clubs play a huge role and the money is always going to be flowing down here.
DX: You came up under DJ Scream, what did he teach you?
DJ Spinz: Man, [DJ] Scream taught me so much, he was my mentor and took me under his wing and that in itself is a blessing. He's studied the game for years. He was born here and been in the industry all his life. He taught me pretty much everything he knew. To have someone come along and do that for a person, that's nice. It's not every day that happens.
He taught me about hard work and staying focused, understanding what it is you want and going out to get it. There's maybe a million people out here who want the same thing as you and want to be successful, but that is no where near the amount of people who are going to put in the work to become successful. It's not just a thing of wanting something – you have to work hard.
DX: You've been going hard from a young age, was this always the plan for you?
DJ Spinz: In a lot of interviews people always ask me what I would be doing if it wasn't for music, but I really don't think there is anything else for me to do. I've been doing music forever; I eat, sleep and breathe it.
DX: In the grand scheme of things you are still only 23 and have a 12-year history in the industry. We see so many people get burned out before they have even reached their prime. Do you think getting such a head start is a gift or a curse?
DJ Spinz: I like to say that when you think you've made it that's when you are usually falling off. So I don't think I've had many accomplishments and really all I am going to do is keep making music, master my craft. I've never been a complacent person; everything I've put out is going to be better than the last. I'm always advancing, that's the plan for me. I don't see any regression.
DX: Your music that we are familiar with is that sound we are accustomed to from the South but looking at your taste in music, I feel there is a lot more to come from you.
DJ Spinz: Definitely. I'm really diverse and I like good music period. I was actually in Nashville working on some country music recently. I listen to Coldplay, of course Kanye [West] and I think David Guetta is the greatest Dance producer ever. I value music in any arena or any genre, not just one. I listen to anything as long as it is good.
DX: How do you go from the strip clubs of Atlanta to working on Country music?
DJ Spinz: First of all people must understand, music is good music. It's a worldwide spectrum. It's like how you make a song in America but go to Japan where they don't even know your language but they love the song. Music is the universal language so genres are just different types. If you understand music you should be able to work on everything, not just one particular genre and that's the beauty of it. Coming from the south that is my take on it so I'm going to add my flavor to it. I love collaborating on anything.
DX: Do you ever feel Hip Hop doesn't put its faith in the younger generations? We are still looking for the established acts to deliver the quality albums and turn to the big name producers for those hit singles?
DJ Spinz: Good music with the right marketing is going to sell. O.G.s who are putting out the music and selling – it's because they are putting out good music. I do believe there's a lot of hype in the industry, not calling out anyone. There are some people out here coming up who are putting out good music. Big Sean is one of those and he is under the right umbrella. Kanye understands music and he's going to continue to sell as opposed to others who aren't doing as well.
DX: So aligning yourself with a "name" is essential?
DJ Spinz: It's always a help. If you come in with someone who knows what they are doing, it's a plus. It depends on the situation of course, but coming in under a legend is always good.
DX: You have been pushing a track called "Trending Topic," how important have social media and networking been for you?
DJ Spinz: Honestly, a lot of what I've done wouldn't have been possible without social media. The Internet is a phenomena in itself, Twitter, LiveMixtapes.com, technology is advancing and allowing opportunities for people like me who may not have had those opportunities ten years ago. You can build a brand, people will come to you and you are able to build your movement with social networking. Times are advancing.
DX: You have done the deejay/mixtape thing, now the producer thing, anything else you are planning on investigating?
DJ Spinz: Me and my partners have started HPG, which will bring you the best writers, the best producers, basically the best sounds.
DX: What does it take to work with you or catch your attention?
DJ Spinz: I hear so much music from being in the industry for so long, so I have to be amazed when I hear something. Something has to stand out to move forward with me anyway. I mean that's the thing with this company, I want nothing but amazing people around me; I want to be surrounded by it. I am hearing more and more amazing stuff every day that I like.
DX: I am guessing that brings out the best in you as well.
DJ Spinz: Definitely.
DX: Who inspired you as a producer and what makes a great producer?
DJ Spinz: Quincy Jones is the greatest ever, but then in turban I really like [Dr.] Dre, I think he has a crazy sound and they Kanye. They are the best. It's interesting as producing is a 50/50 thing. First of all the stuff you're going to hear is what the artist has picked. It takes for a new sound to emerge an artist has to bring something to the table. There might be someone out there right now who is working on something new, but until the artist jumps on it and brings it to life, no one is going to know about it.
DX: "Ring Ring" from Rick Ross was down to you and featured on a mixtape, are placements like this, another way of you getting recognition as a producer?
DJ Spinz: Mixtapes are definitely the avenue right now. ATL is the breeding ground and mixtapes are the avenue to get music heard. They are super important and get music out there. I wouldn't be waiting for a Hip Hop artist to drop an album, you've almost got the be the best to drop an album as people aren't selling the units they were 10 years ago.
DX: If the numbers are dwindling, which they obviously are, that means budgets aren't necessarily there. As a producer, does that bother you?
DJ Spinz: Honestly, if you're doing music, the money is secondary. If you're making the best, money is always going to create itself. People are still going platinum; it's just taking longer. I mean it's not the days when people are going diamond, but people are still selling and people are still buying. As technology advances, it will catch up.
DX: What do you think as a producer; it takes to make a good album?
DJ Spinz: A good executive producer. An album is supposed to be like a movie. It's supposed to grab your attention. When people put together an album, of course they want to make it better than others but every song on there should be a very good song. It should build up from the beginning to the end and not have throwaway tracks on the there; albums need to be more creative than that.
DX: I like to ride the highs and lows of albums, which I don't really get the opportunity to do so much these days. Do you think that's because artists want to be in control of the executive producer role themselves or just have the wrong person in that role?
DJ Spinz: Right, man, I do want to make this statement, a lot of times people get signed, get deals off their mixtapes and the buzz they have in the streets and then the label comes in and tells them they need to do this with that person and whoop di whoop and totally mess up the artist's chemistry by trying to make big records for other people. I'm totally against that. When you let labels interject in you as a creative person, that isn't the way, I don't like that. I feel that if an artist has a good relationship with their producer and the producer is giving them hits they why would you go against that on an album? I see that happening a lot, almost all the time. A lot of albums don't sound like the artists mixtapes; this is what got them to where they are at, so why change the formula?
RELATED:Tyga, Iggy Azalea, Ca$h Out & More Announce "Closer To My Dreams" Tour