Insatiable.
When put into use, it's something that inevitably will separate the greats from would-be's. Kansas City rapper Krizz Kaliko has incorporated this term into his everyday grind of studio sessions and touring, and without phase his tireless determination is paying off tenfold. At the age of 38, the Strange Music lieutenant is better than ever, and as Kaliko told HipHopDX earlier this week, "it's just the tip of the iceberg."
On the heels of his latest project Kickin' & Screamin', due out next Tuesday (May 15), Kali Baby took a breather from the Hostile Takeover Tour to discuss what his new album has to offer from a creative standpoint, and why he expects fans to appreciate his new musical progression. He also goes into depth concerning the albums' features, including his newfound relationship with rapper/singer T-Pain.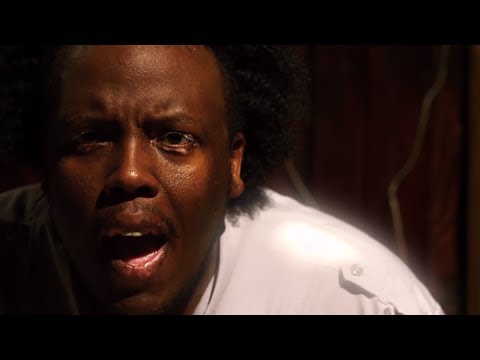 HipHopDX: Just to start off, I want to say that you, Twista and Tech N9ne absolutely obliterated "Kill Sh*t," and it's arguably my personal record of 2012 thus far. How did that song come about?
Krizz Kaliko: Well I always keep a list in my phone of song titles and I always wanted to do one called "Kill Sh*t" with me just talking about "killing it" lyrically. And I was thinking, who can I put on this? I knew I was gonna get Tech [N9ne], 'cause me and him kill shit. I just started thinking about who I could get, and the funny thing is Tech and Twista had done a feature for some guy, I don't even remember who he was, but they did a feature for some guy in Minneapolis, and we were performing there. And the dude had Twista fly in to do a video shoot. I had met Twista a couple times, but I didn't really know him like that. So after the show we did a little after party thing, and at the party me and Twista just happened to be sitting together. He said, "How do I get a Krizz Kaliko hook? How do I get a Krizz Kaliko verse?" I was like, "What? Are you serious? You're Twista, boy!" I said, "Give me a verse, and let's just swap out. I'll give you a verse and hook if you give me a verse."
I recorded my verse first, just to lay the groundwork so they would know how hard to go. I sent it to Twista and he was like, "Serious? I gotta really go in on this." And Tech was running from it, he had the song for like two months and didn't do his verse. I told Twista, "Tech's running from me, man." He's like, "You know why!" He sent me his verse back the next day, so Tech was forced to go out and do it, and he murdered it, man. It turned out beautiful.
DX: Let's talk about the new album, Kickin' & Screamin'. You've said that this is your best project to date. What makes you believe that this is the quintessential Krizz Kaliko collection?
Krizz Kaliko: I concentrate on making complete CDs, man, not just one good song. I think a lot of my albums have been really good, even classic-sounding. But this one's just got that feeling when you hear it. And everyone that I play it for is just completely blown away.
I got T-Pain on a song, and before I got him on the album I pretty much had the album done. I went down to Lincoln, Nebraska to T-Pain's concert because we got really cool about a year ago. He played me his new album that he's doing, and then I played him my album and he said, "I don't even want to play my shit anymore." I was like, "What do you mean?" He said, "Krizz man, c'mon dude. Are you serious? That album is out of here!" Everybody I play it for has that same reaction. It's just got this whole ambience of excitement.
DX: You mentioned working with T-Pain, something Tech N9ne did as well last year on All 6's & 7's which I believe was a fairly big surprise for his Technicians. With that said, what would you say to a fan of Krizz Kaliko that's maybe taken aback by seeing T-Pain being featured on Kickin' & Screamin'?
Krizz Kaliko: Well, what people really don't know is the reason why T-Pain is on Tech's [All 6's & 7's] album is because I met him first. Young Fyre, a dope producer who has worked with us for a long time, is also T-Pain's right hand man. He played some of my music for him about a year ago. And he calls me out of the blue like, "What's up man, this is T-Pain." I'm thinking, "Who? Stop playing, man." He's like, "I got your number from Young Fyre, I think you're a genius, man. You should come work on my album." So I went down there and did like four songs with him, and stayed in Atlanta for a couple of days.
I work with who I like. Our fans like to keep us in their pocket, like they have a personal connection with us. But I explain to them, we're not trying to just go for people that are mainstream artists and it's some kind of political move. We're really working with creative people. When they see us bring these mainstream artists into our world and see what we create with them, I think they will be able to accept it a little bit more because like I said they want to keep us the best kept secret. They want to be able to tell their friends about us, and they don't necessarily want us to become a mainstream artist, which we're not trying to be. We bring these people into our world. A lot of people don't know that it was T-Pain calling me down to Atlanta, which is the reason why he got on Tech's album. Because when I got down there, Tech said, "Give him this song, I want him to get on this song," so I gave it to him, and he knocked it out and gave it to me to take back to Kansas City. I don't necessarily worry too much about people not accepting…I think sometimes they're a little apprehensive about like, he's got [Lil] Wayne on the album? He's a mainstream artist. Once they hear the song, they can't help but fool with it, man. They can't help but love it because we're not going to do nothing wack, ever. Thank God, he blessed us to not do wack music. I think they have no choice but to fool with it once they hear it.
DX: Another great combo of guests you have is on the record "Mayday." You start off by saying, "This music thing here is in a state of emergency / All about currency / Wackness reoccurring with urgency." Is that sort of your take on where Hip Hop is right now?
Krizz Kaliko: I do, man. Not Hip Hop totally, but I think a lot of times, and I'm not dissing anybody on there in particular, but I just think the lyrical cats aren't winning like they used to back in the day. Like if you were a lyrical dude, you could win a lot easier. I don't think they're winning as much. And it's been that way since the beginning of Hip Hop. You know, people love dance songs. You don't want to be thinking about stuff when you're trying to party. But I think it's been leaning more toward that way for a while, and I think the lyrical cats don't win enough. So to me that's a state of emergency. It's all about just making money, it's not necessarily about who can really kill shit. So I was like, okay, let me say that Hip Hop needs me, that's really my take on that song.
I was in Atlanta and Yelawolf came through. He asked me, "Have you ever heard of Rittz? That's my dude, that's my artist." And Rittz played me a couple joints and I was thinking, wow, he kills it. And when I did that song I remembered him, so I reached out to Rittz, got him on the joint. And then when we were in Australia, we were touring there a few months ago, Chamillionaire was on the tour. It just so happened that our flights got messed up by the promoters, so we ended up chartering a bus and it was packed, but I just happened to be sitting next to Chamillionaire. We got to talking during that several hour ride and I played him a couple joints and he was like, "Man, I didn't even know you rapped! I just thought you sang all the hooks. You need to get me on something." So I played it for him, with my verse already done. Both of those guys just murdered it man. Chamillionaire has won, he won with "Ridin' Dirty" a couple years ago but the boy can really rap. I reach out to people who I politik with and like their artistry. I'm cool with them. That's just what I do. I like who I like and I put them on my album, and they kill right there with me.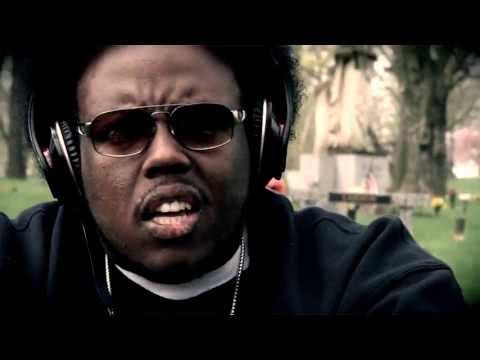 DX: You've talked about incorporating different genres and incorporating different types of artists into your music, and sort of integrating them into your own style. And that's evident on the Hip Hop tracks like "Mayday" and "Kill Sh*t" or  the Rock-oriented ones like "Dixie Cup," but you also have Dubstep, which is on "Spaz" with Tech N9ne as well as "Unst@ble." And though it may not be considered straight 'Hip Hop,' it's really easy to appreciate the fact that you're fully committed to trying out different genres. With that said, what was the decision behind using Dubstep in your music?  
Krizz Kaliko: I really stay abreast on what's going on in music, period. There was a guy named Excision, a Dubstep artist, who was playing in Kansas City while I was recording my album. And my engineer, who's a big Dubstep fan, was like, "Man, can you get me tickets to the Excision concert? He's a Dubstep dude. You gotta hear this." So I got tickets for him, and me, Tech and Makzilla went to the show too. And the show was crazy. It was pretty much like a rave. And when I was listening to the beats, I was thinking God, nobody's really rapping over these beats.
So I called my producer Seven asking, "Yo, we need to get on this Dubstep." And he was like, "I didn't think you would do that, but if anybody would do it, it would be you," because he knows I'm always trying to experiment with music. So he gave me "Unst@ble," and I co-produced the beat for "Spaz" with him. And then I just started putting little touches of it on a few other joints, like if you listen to "Hello World," on the third verse I put some Dubstep under it, and this song is like a straight ballad for real. I just fell in love with Dubstep on this album. I said it on "Strange Music Box" on Tech's K.O.D. album; "I'm just playing with music." I experiment with it and hopefully people will like, and they have up to this point.
DX: You mentioned Seven, who's been a fairly significant individual with your solo career since your debut album Vitiligo, and even more so now with Kickin' & Screamin' which he produced 14 of the 16 tracks. Talk about the relationship you guys have made over the years.
Krizz Kaliko: Seven's the most the creative producer I've ever met. And no disrespect to any of the dudes I've worked with, Young Fyre, Matic Lee, David Sanders, any of these guys, but that dude…We mesh creatively, like how Tech and I do. Like he knows where I want to go with stuff, and I know where he wants to go with stuff. It's really easy to be creative with this guy. I can come up with a lot of beats, but I can't play any instruments. So I can just call him and say, "Hey, I want the drums to sound like this, I want the bass line to go like this, I want to sprinkle this sound here," and he just nails it every time.
I don't know if he wants me to talk about it, but we also suffer from anxiety disorders. He's suffered from it for a long time. And the one thing I've noticed is that everybody that's super creative, their brain is to the left, and it's to the left enough sometimes that they suffer from issues when they're not being creative. And he does, just like I do. In that regard, we operate on the same plane. We've had a lot of personal conversations and even helped each other if one of us is going through something. We really have that connection.
DX: One of the more personal records you have on the album is "Created A Monster." You always talk about writing from your own experiences, but I have to say that must have been a bit hard to relive those troubling memories from your youth.
Krizz Kaliko: It's tough, but I think if I hadn't risen above all of these things that happened as a kid, I think it would have been harder to relive. It's not so bad, because it made me into the person I am and made me into the artist I am. It helped me build character. Plus I had a pretty good support system. My older brother…I got bullied a lot as a kid, and most people won't talk about that because it makes them seem vulnerable. And I talk about it on "Wannabe," I said, "My bigger brother told me to take another ass whooping and see / If I don't rock em' sock em' robot em' he's bending me over his knee." Like, if you wasn't whooping these nigga's ass, you better not come home ever again. He used to show me how to fight. And at about 15, after my dad died, something just switched inside me. I never took no shit again.
Once I grew older, I learned how to take anything that was painful to me and make music my therapy. And what I've found out over the last few years is that my music is therapy for other people. I have so many people come up to me and say, "I relate to this song so much because I had the same type of thing going." So my music will help folks that go through that stuff as well. And every single day of this tour we're on, someone will come up to me and say, "You saved my life." Whether it's at the meet-and-greet, or I just happen to be getting off the bus, and I'll go say what's up. They'll just be like, "I just have to tell you Krizz, you saved my life. I was gonna commit suicide before I started listening to your music because I went through this, that and the third. If you could get through it and make it, then I sure can too." It's crazy that it helps people like that. So I've learned to keep talking about my own experiences, and just make some good music too.
DX: It's records like "Wannabe" that make Kickin' & Screamin' such a well-rounded album, but there's one record that's missing that I think a lot of people were expecting and that's the one with Hopsin. You reached out to him a few months ago and he responded, and it sounded like you guys were game for a Krizz/Hopsin collaboration. Whatever happened to that record?
Krizz Kaliko: We just never got to it, man. I was pretty much done [with the album] when I reached out to him, I just wanted to holler at [Hopsin] and tell him I wanted to do a record whether it was on this album or not. We will do one, but he's had a busy schedule, and of course ours is just so ridiculously busy, so we weren't able to make it for this particular project. Like I said, when I reached out to him, my project was due in like a week. But we'll definitely do one on the next project or a mixtape, but people will get it though.
DX: We'll definitely be looking forward to that. You talked about having a deadline for the album, and what's interesting is that it's actually coming out earlier than you projected. How were you able to do that? That doesn't happen often.
Krizz Kaliko: Well for one, I wouldn't have made it in time for this tour. It's the smarter thing to drop an album while you're on tour, because nothing promotes an album better than touring and doing that new material live. So we were able to switch the release date and move it up, and most people move it back. Also, I don't like to drop my album around the time that Tech does because of course he's gonna crush me. Plus people know I'm gonna be all over Tech's album anyway, because we do his albums together. I generally do my albums by myself, but we do his together. So it was just a smart business move to drop it earlier.
DX: Speaking of touring, right now you're on the Hostile Takeover Tour, a record 90-date tour going through July. I'm sure at this point it's become second nature for you and the Strange Music crew, but taking on that many shows must be a little daunting, right?
Krizz Kaliko: They've actually moved it up to 97 dates.
DX: Even better [laughs].
Krizz Kaliko: [Laughs] We're having a ball every night on the stage, but it is also taxing. Our plan though is to outdo everybody, so we're gonna break the record tour, we're gonna smash it every night on stage, no matter what. Matter of fact, I just got over the flu virus, which I had for the like the last five shows, but that doesn't stop us from killing it. We were born to do it, man. No one wants to go on after us because we've perfected this thing. And like you said, it's just second nature to us. We're gonna be like Aerosmith, man, we're gonna be doing this into our sixties.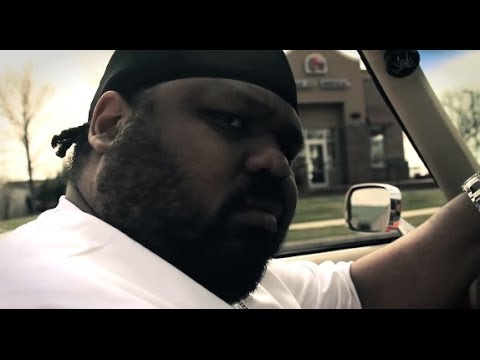 DX: You're also out on the road with Bad Boy Records signee Machine Gun Kelly, who's the type of emcee that can spit those quick fire rhymes at any given moment. What's your take on MGK?
Krizz Kaliko: I think [Machine Gun Kelly] a good emcee, man, I think he's got a great show, an energetic show, which matches us. And he's definitely a bad boy, that's pretty much all I have to say.
DX: Let's end on this question here. You've charted three Top 20 independent albums and Kickin' & Screamin' will almost certainly continue that streak come May 15th. With that said, how do you measure your own success in music?
Krizz Kaliko: I think I'm just getting started. People tell me, "I want to make it where you are." I'm thinking, what? I feel like I'm not even close to where I should be. Creatively, yes, but as far as…I just need the world to hear my music, man. The one thing I always tell my publicist, the word is insatiable. Insatiable. I'm not gonna be satisfied. And he's like, "What do you mean? Getting a HipHopDX interview, you wouldn't be satisfied with that?" And I say of course, I'm satisfied with that result, but I'm not satisfied with just that result.
Think about Michael Jordan; insatiable. Kobe Bryant, insatiable. Think about these overachiever cats when you think about what I'm trying to do. It's never enough for me, so I feel like the status that I have now is just the tip of the iceberg. I got a lot more of this world to travel, a lot more fans to win over, and our music is the way we grab these fans.
Purchase Music by Krizz Kaliko