With 2012's Hip Hop climate similar to a Wild West atmosphere, fresh faces are able to forge ahead faster than ever given the right combinations of talent, luck, word of mouth, catchiness, and marketing. Thanks to the internet's YouTube juggernaut, careers unpredictably blossom and followings are amassed nearly overnight in spite of the steep competition that is a byproduct of this instant free for all opportunity. No different from professional athletics and fall television lineups, much of Rap's cultural obsession hinges on analyzing the potential overall impact of these newcomers as they now reach consumers at the speed of light without depending on record labels for immediate discovery. Sources of discussion amongst tastemakers and early adapters who camp out online often long before their favorites come to be celebrated by popular media, HipHopDX's five rookies of the past year are individually distinct while sharing commonalities together.
Where the Flatbush Zombies and Joey Bada$$ offer separate perspectives on Brooklyn, Rittz, Tito Lopez and SpaceGhostPurrp represent the Southern territories of Georgia, Mississippi and Florida respectively, all having appreciation for the work of predecessors, using artful ingenuity to stake their claims. Keeping in mind that viral coverage is no guarantee of longevity, they each have high hopes of eventually replicating recent success stories such as Kendrick Lamar and TDE as they continue grinding for greater recognition. With styles equally surprising as their very arrivals, the following summations explain why this special class stands out in the eyes of DX and close watching spectators from all over.
Tito Lopez
Carrying the baton handed off by briefly famous David Banner and the more recent Big K.R.I.T., Tito Lopez has become the latest pride of Mississippi's relatively untapped muddy waters. Prior to acquiring his hard earned buzz, a long string of mixtapes and breakout hit "Mama Proud" led to the The Hunger Game mixtape which finally put him on the map. Tito's competitive advantage stems from slick talking passion, determination and pristine lyricism thought by some to be few and far in between from his region. Whether showy occasions where swagger takes the lead or earnest heartfelt messages, his greatest asset is respect for serious emceeing while remaining true to himself and sacrificing very little in the process. Further proven on his most current single "The Blues," Tito Lopez has an underrated suave, finesse and way with words adequately equipping him to develop into a star after putting in years of work.
Rittz
Though poised to be the next ginger sensation since the rise of Action Bronson, Rittz is truly unlike anyone to surface before him. Well connected alliances including Yelawolf's Slumerican team, underground powerhouse Tech N9ne's Strange Music label and DJ Burn One meant much exposure for this year's self-ascribed White Jesus: Revival project which rendered him a savior of sorts for Atlanta's present scene. Taking on the responsibility of challenging listeners where many criticize the town's simplicity, his strongest merits are the command of the microphone, delivery, breath control and cadence that accompany his sharp double time flow. On top of this fiery ability, Rittz' ambitious nature finds him always growing as an artist with a variety of songs that advance the South's tradition of riding music. His debut album The Life and Times of Johnny Valiant is anticipated by those comprehensive of his skill and sure to leave the inattentive in a trail of dust.
Joey Bada$$
Hurdling out the gate almost instantly with the raucous alarming video clip for "Survival Tactics," the coming of Joey Bada$$ signaled an all but lost hope for New York's gritty essence having a noticeable effect on Hip Hop's landscape. 2012 was a landmark year as the teenager's accomplishments included the release of 1999, Rejex (leftovers from the aforementioned), an appearance on MTV's "RapFix" and a performance alongside The Roots on Jimmy Fallon's late night show. Heralded as a resurrector, Joey's praise likely comes from his maturity that addresses street reality in contrast to many of his peers preoccupied with creating trendy dances and penning rhymes about staying freshly dipped. As understandable debate questions whether his gravitational pull is the result of ardent lo-fi nostalgia, Joey Bada$$ is to be commended for caring enough to revive a throwback sound altogether forgotten by today's mainstream outlets while not yet out of high school.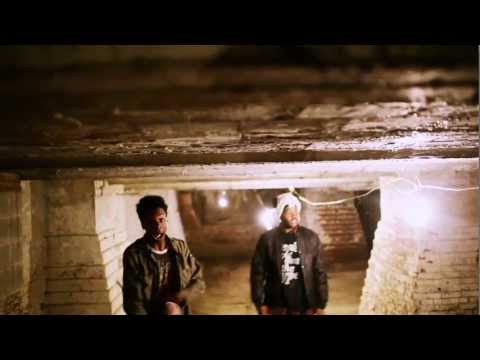 SpaceGhostPurrp
A force within smaller circles, the preferred enigma known as SpaceGhostPurrp has quietly formed a movement that has extended from humble beginnings to sporadic moments of spotlight. A former comrade of A$AP Rocky, so far the Raider Klan leader's highest visibility has been the aftermath of their ugly fallout, as harsh exchanges on Twitter led to last month's unfortunate confrontation between their crews in Purrp's city of Miami. Controversies aside (i.e. melodramatic threats to quit the business), he has captivated making hypnotic beats that pay homage to the trunk rattling Three 6 Mafia, allowing him to work with his hero Juicy J, Wiz Khalifa, and other established acts while most everyday listeners are unable to pick his likeness out of a lineup. SpaceGhostPurrp's formal introduction Mysterious Phonk: The Chronicles Of SpaceGhostPurrp fully reflected the disarray of youth, full of fictitious bravado, general lack of regard for women and a penchant for black righteousness, possible signs that he wishes to flourish freely without any set definition.
Flatbush Zombies
Rising from the death of shock Rap phenomenon Odd Future's obscurity, the Flatbush Zombies have expanded the limitations of cool for Brooklyn adolescents. The visual treatment for their magnetic single "Thug Waffles" was a three minute advertisement for copious marijuana consumption, enabling Meechy Darko, Zombie Juice and producer Erick Arc Elliott to blaze their way (no pun intended) onto the blog circuit, a quick means of earning interest in their brand. The crew's first effort D.R.U.G.S. was full of revolutionary horror and creative energy drawn from both outside inspiration and the familiar confines of their neighborhood, dispelling notions that the group's members are merely unoriginal copycats. Having appeared out of thin air much like the fictional beings their moniker was derived from, the Flatbush Zombies have made an impression digitally and brought mayhem to live stages, now only time will tell whether the method to this madness will be embraced over a long term basis.