It's been an atypical year for R&B music. This year artists took a futuristic approach to their music. Others took charge of it and wrote and produced records that would become their claims to fame. Some even used the power of Social Media to announce kept secrets to the world while others slowly stepped into spotlight after starting out as mystery figures.
The following artists have not only shined brightly within their own genre but have delivered albums that have crossed genres. Above all, the following artists have personified the inventiveness, romance, and flirtation of the genre.
Frank Ocean
The New Orleans native rode high in 2011 creating buzz with Nostalgia, Ultra. In 2012 Frank Ocean established himself as one of R&B's key player with Channel Orange whilst still penning songs with some of today's superstars. Channel Orange was a sonic melee with a high level in third person storytelling. The artist's television debut on Late Night With Jimmy Fallon was just days after he told his own story of unrequited for another man creating a buzz that was rare for a late-night musical guest. Frank delivered with a demure performance that will be hard to forget.
Miguel
Miguel has come a long way since debuting a single in 2006 at 106 & Park. Since this past summer he's gone around network TV churning out performance after performance winning viewers over on Ellen, David Letterman, and Jimmy Fallon. Kaleidoscope Dream is a colorful and forward-thinking album, much like Justin Timberlake's FutureSex/LoveSounds, and stands to make countless end of year lists. The real gem in Miguel's belt is the gritty "Adorn" that has proven to be the catalyst that's allowed the world to see the amazing ride this artist is about to take us on.
The Weeknd
The high-range vocalist took this past year to enjoy the wave of his notoriety after releasing three critically acclaimed mix tapes in 2011. With a heavy co-sign from fellow Canadian, Drake, people took notice of the vocalist/songwriter. This past year The Weeknd embarked on a US Tour and officially released Trilogy. He proved that even with free material he could reach a Top 5 album spot in the Billboard charts. It not only proves the enduring power of his dark and seductive material, but the appeal it posses. Now that Abel has left the shadows of the mystery he arranged after his self-released mix tapes with interviews and live performances, we're all waiting what's to come next.
Elle Varner
Elle Varner has been in training to be a musician with professional songwriters, Mikelyn Roderick and Jimmy Varner, as parents. After signing with J Records in 2009, this past summer her debut Perfectly Imperfect debuted at #4 on the Billboard chart. While some of this year's Top R&B artists spent time honing their skills and quietly releasing new music, Elle has immediately served a label-debut that's incredibly earnest, playful and colorful. With intense work and preparation at the NYU's Clive Davis Department of Recorded Music the husky voice songbird has proved to be the female R&B vocalist to watch in the coming years.
Rihanna
The Pop Princess/Radio Darling isn't synonymous with R&B but with her 7th album Unapologetic, the Bajan singer has gone out on a limb and served some of the best R&B tracks with "Stay," "Loveeeeeee Song," "Nobody's Business," and "Get It Over With." Even with a record like "Diamonds" written by Australian songwriter Sia, Rihanna has reached the top of the R&B charts, proving once and for all there's a cross-genre prowess to reckon. Whether we like it or not, Ri-Ri knows how to deliver smooth.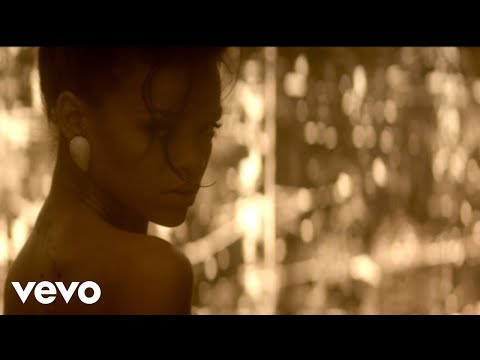 RELATED: Our Favorite Non-Rap Artists Of 2012