Man Bites Dog Records is gaining momentum. Headquartered in one of America's new age Stepford towns about an hour south of Washington, D.C.—the type with a major highway or two running through and every obligatory big box store and corporate restaurant chain crowding its shoulders—the nascent label entered the music market in the midst of an economic meltdown. In 2009, while the world wallowed in the Great Recession, MBD, essentially released its first LP—Mhz's Table Scraps (reissue). Critically praised projects like Vast Aire's anticipated OX 2012: A Street Odyssey, Killah Priest's The 3 Day Theory, and Copywrite's Life And Times Of Peter Nelson have all been emblazoned with the Man Bites Dog logo in the three years since. In the month's ahead, expect full length's from Roc Marciano and Harry Fraud, among others, as well as the upcoming UK reissue of Copy's top-shelf 2012 offering, God Save The King—appropriately featuring a collection of compelling acts from Across the Pond. Whether the company is operating within or outside of the proverbial box is a lesser question. For in this "Indie Era," there is no box.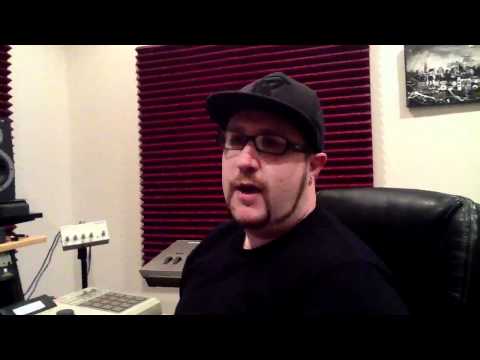 "I've always just needed the artist that was going to have as big a fan base as possible to do these big ideas," says Ryan Lynch, President of MBD, touching on the imprint's strategy. Lynch honed his instincts coming up through the Punk Rock ranks in the 1980s and 90s. Here, sitting in the engineering room of his pristine home-studio (complete with enough amenities, space, and necessities to rival any major recording locale) the rewards of the "Do It Yourself" methodology are all around.
"We're currently working on a new [distribution] situation," he says, growing more animated at the mere mention. "We're at the tail end of all the negotiations so we should be signing the contracts soon…It's a big, big deal."
Independence Day
To the uninitiated, newsflash: the albatross is gone…been gone since the year the Playstation 2 dropped. In the decade-plus since Napster first snatched the balls off of the music industry, an independent economy has reveled in an onslaught of opportunity. The behemoths no longer sleep in the comfort of "Game of Thrones"-type towering barriers to entry. Anyone with an Apple product essentially has their own DIY artist starter kit. Record, upload, share, and you too can be Soulja Boy. Rather than strictly terrestrial radio airplay and national television exposure, massive followings are regularly amassed through Facebook, Twitter, YouTube, and however Pinterest works. Independent labels like Man Bites Dog can now generate a global community without being a global company. And with the suddenly affordable cost of once unrealistically priced recording equipment, the quality gap between Universal Music Group, Warner Music, Sony Music Entertainment, EMI (for the moment) releases and everyone else depends more on mastery than access.
"Realistically, in my opinion, we can do just as good of a job as [a major record company] can do for a release in today's market," says Siddiq Sayers, CEO of Rhymesayers Entertainment in an interview with HipHopDX. Sayers can back it up. Over the past 16 years, Rhymesayers has increased in influence, creativity, and profitability despite being battered by the same macroeconomic tidal waves as the industry at large (pirating, shrinking profit margins, loss of retail locations). The last four releases from the label's flagship act, Atmosphere, have all charted within Billboard's US Top 100 (highlighted by 2008's When God Gives You Lemons You Paint That Shit Gold's debut at #5 and 2011's The Family Sign debut at #13). Brother Ali's two previous albums both debuted within the Top 100 (The Undisputed Truth at #69, and Us at #59), along with releases from once major label artists Freeway (The Stimulus Package with Jake One, #63 debut in 2010) and Evidence (Cats & Dogs, #64 in 2011) – all without significant radio or national television exposure. The Minnesota-based company attributes a major portion of its longevity to being based in a city far removed from music industry hubs, New York, Los Angeles, and Atlanta. "We had to learn how to handle every facet of this business on our own," he says. "We gained a wealth of knowledge by actually doing it."
No doubt Travis O'Guin would agree. The Strange Music CEO tried to "play the radio game" back in 2002, and now openly regrets it. "I spent $1,600,000 pushing four singles off of [Tech N9ne's] Absolute Power," he told DX in 2010. "If I had to do it all over again, I would take every dime of that money back, tell those dudes who took my money to fuck off, and done something totally different…"
Strange rocks a fan first mentality like a Chiefs' snapback. The Kansas City-based label lives on the road, traveling through America's major cities and little known crevices, captivating audiences through its high octane performances. They regularly host hour-long meet and greets, turning followers into family. The Strange Music blog is run like a multimedia center, complete with its own radio show, extensive video coverage, and seemingly instant updates on its roster. They keep their fan base active by posting and reporting on fan reviews of recent releases. Every pre-ordered album comes autographed by the artist and includes a T-shirt, and a sticker. In 2002, while the RIAA waged war against the internet, Tech N9ne gave away Absolute Power for free. That the label has sold over one million records independently is the exact opposite of surprising. Strange Music has kept its fans partying on a pedestal for over a decade now.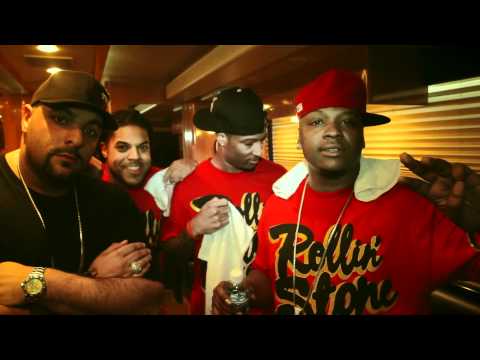 "We're music connoisseurs," Tech N9ne said, just after his EP, Klusterfuck debuted at #1 on the independent charts even though the label did not spend one dollar on marketing or promotion. "We've been buying music for years, since we were kids…This is how we would've liked to have our fan experience."
Strange, Rhymesayers, and Man Bites Dog aren't alone. Indie's like Stones Throw Records and Duck Down Records continue to put a premium on creativity and continue to crack the charts. Top Dawg Entertainment—with its stratospheric Black Hippie collective—arguably boasts the most genre pushing lineup in Hip Hop since the Dungeon Family. Rostrum Records produced a superstar and a near-superstar independently, even if few insiders consider the Pittsburgh-based label a true "Indie." A cluster of crafty, underdog record companies are earnestly competing, sporting a DIY, fan first-mantra, succeeding without national radio or television—the last remaining major stronghold.
Destroying The Five Pillars
In his book Tribes, noted author, entrepreneur, and e-marketing expert, Seth Godin explains the state of the original five pillars of the music business: (1) Free radio promotion, (2) a limited number of competing labels, (3) high production costs requiring financing from the labels, (4) a Top 40-hits based structure, and (5) a high-margin medium that's difficult to duplicate (the album). "One by one, each of these five pillars has crumbled…," he writes. "The result is that while there is still plenty of music, the music business is in trouble."
Now, considering there are currently four true majors at the moment: Universal Music Group, Warner Music, Sony Music Entertainment, EMI (three, if European Union regulators approve Universal and Sony/ATV's purchase of EMI's recording music business and its publishing business, respectively). And those four companies largely monopolize the Billboard singles charts week-to-week. To say those first two pillars have "crumbled" may be a bit premature. Billboard singles charts are based on a combination of sales and airplay. An artist can sell hundreds of thousands of singles – like Mac Miller's gold plaquer, "Donald Trump"—but if it isn't linked to gratuitous radio impressions, good luck cracking national Top 40. Owning mass media is how the behemoths remain King-makers. Becoming rich selling music outside of the Matrix is a possibility. Becoming a Superstar, on the other hand, is much less likely.
The Age Of Enlightenment
But while the majors squandered the aughts practicing policies of "punishment and prohibition" (as DJ Booth's Nathan S. would say), fighting change like the Republican party, inexplicably clinging to pillars four and five of Godin's model, others learned how to do it themselves. While the RIAA sued Napster, Apple developed iTunes. While the behemoths attacked file sharing lockers like MegaUpload, Soundcloud and Bandcamp perfected the standardized embeddable audio player. Litigious fits took priority over logical investments that could've helped the conglomerates evolve with the pace of the future approaching. Now it's more than just a few outlier imprints snagging market share. An entrepreneurial enlightenment has engulfed the music industry. Hip Hop has ventured into a vibrant new age deserving of its own name.
"The Indie Era," designated FuseTV host, Esteban Serrano. "I think that now more so than ever, Independent Hip Hop is taking the front stage. Maybe it's because labels can't get it right. Maybe it's because they're fighting with the new technology instead of embracing it…It's a really different world now, and the indie's are winning because they can be financially wealthy out of their trunk; out of their crib. They can be doing everything on a big level. The Indie's are the new majors now."
And the labels are just the tip of the guitar pick. Companies like Karmaloop, RedBull and Flud found organic ways to harness the power of the blog star. Rappers who also produce music and shoot videos are now the standard. Unsigned hypes are touring off of mixtapes. Regional acts like Iron Horse Music Group are landing songs in blockbuster movies or in Super Bowl commercials, like Kosha Dillz. Independent radio programs like PNC Radio's The Combat Jack Show featuring Just Blaze break major industry stories right along with Clear Channel and Cumulus. Platinum selling artists like David Banner and Chamillionaire are delving into the direct-sales game, side-stepping the label system completely. A financially viable music career is no longer contingent upon barreling down the Mainstream Highway. There's no one way to do it. In the Indie Era more than ever, there's no blueprint.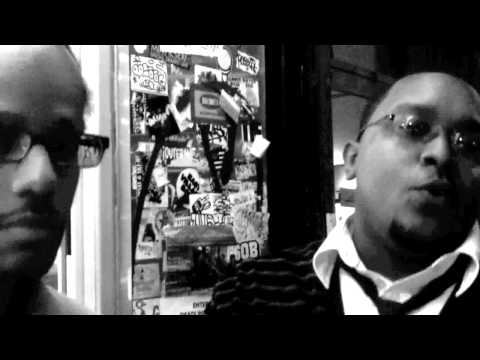 A Slow Evolution
Perhaps the biggest indicator of this industry remix is the behavior of the behemoths. As Sayers points out, the major label's notorious "360 deal" is derived from the independent model. Imprints like Rhymesayers have always offered tour booking, management services, merchandising services, along with recording and distribution "out of necessity."
In 2010, Sony launched Qriocity (now called Music Unlimited) – its own iTunes meets Pandora music and video streaming service featuring over 15 million songs from its catalog as well as from the catalogs of Universal and Warner Music. Since Music Unlimited just announced it is now available on Apple's iOS, Sony is earnestly stepping into iTunes' sandbox, even if it's still seven years behind.
And if it isn't obvious, the majors are throwing money at cyber popular acts like NBA draft picks. Kreayshawn's rumored $1,000,000 deal from Sony put the Internet on pause for a few days. The same for the $3,000,000 A$AP Rocky scored for himself and his A$AP Mob cohorts – a head scratcher considering the Harlemite barely had a buzz at the time of the announcement. Universal/Interscope's Top Dawg distribution coup looks to be the linchpin of the label's future, as well. The behemoth's are slowly coming through their self-sabotaging malaise, and they're doing it pimping an independent approach.

So welcome to the Indie Era, where a fan-first mantra can yield millions without national radio or television exposure. Where activity is the new awesome and rappers whining about their label is strictly prohibited. Where the connection; the community; or as Seth Godin would say, the tribe that forms when people share common values is the real commodity, not the music. Imprints with galvanized audiences like Rhymesayers or Strange Music will continue to win big in the years to come. Ambitious DIY executives like Man Bites Dog's Ryan Lynch pushing culture from their cribs are no longer outliers; they are the standard. Things done changed. In this Indie Era, creativity, consistency, and a savvy online approach reign supreme.
"It's just a matter of continuing to work hard, I think," concludes Lynch, swiveling back towards the iMac in his studio's engineering room.  
Hard work. Yeah, that's important, too.
Justin "The Company Man" Hunte is a freelance journalist covering music, politics, and entertainment for Tanning Of America, The Couch Sessions, The Well Versed, among others. The Brooklyn-resident is also the host of The Company Man Show on PNCRadio.fm and has contributed to HipHopDX since January 2010. Follow him on twitter @TheCompanyMan.