Fueled by a street hustlers mentality, West Philadelphian rapper Tone Trump has turned the mantra "Let's Win!" into a motivational reference point that symbolizes his accomplishments, as well as what he hopes to achieve before he lays the microphone down. After years of working the mixtape circuit, no bigger triumph could have come than this past May, when Tone signed alongside Young Jeezy and his CTE (Corporate Thugz Entertainment) label. However, despite this celebratory event, Tone Trump solemnly stated to HipHopDX, "it's time to work for a real reason to celebrate."
In a recent conversation with DXnext, Tone Trump explained what it takes to find success within Hip Hop, how a single collaboration with Jeezy forged a new path for his career, and what he has in store for his latest mixtape The New Fresh Prince. Trump also described the direction of CTE World's compilation album It's The World, which he believes will be Jeezy's ring ceremony, ala LeBron James.
Respect Over Everything: "Honestly the most important thing that I've learned is treating people the way you want to be treated. Relationships are so important, and I believe if you show respect you get respect. Everybody that's doing their thing is gonna respect you if you're doing your thing. And one thing in my travels that I've realized is that the internet is so powerful. A lot of people forget those three 'W's' stand for World Wide Web. When we put things on the Internet, sites like HipHopDX, the whole world is seeing it. I realize I'm affecting people, so I want to project who I am and where I'm from in the right way.
I'm honored that I've had to chance to work with people that I used to have their posters on my wall, and now I'm doing music with them. It means a lot to me, and you can't do that if you aren't being respectful and creating great relationships. I'm a fan first, so I salute everybody that's doing it right now and those who did it in the past. I'm glad to just be doing my thing, and just moving with respect, dignity and integrity."
Brand Hustle: "Not only am I doing a clothing line but I'm also doing a movie that was shot in the rough streets of Flint, Michigan. It's a movie called Hard Six, and I'm co-starring in it. It just got picked up by Sony [Films], so I'm excited about that. I'm also writing a book that will be coming out around the time that school is back in session. So that'll just tell you that I came in this game as a hustler, and that's what I am more so than anything. My hustle is very versatile.
The clothing line, definitely check LetsWinKlothing.com. Forty days after starting my clothing line I got my first deal and major order with Sheik Shoes. I was in 40 malls around the country, mostly on the West Coast like Los Angeles, Las Vegas and Houston. Branding is everything to me. Everybody that I looked up to growing up did more than just music. All the dudes that got staying power did way more than just music. So you gotta follow the leaders, the ones that did it bigger than ever, and that's what I'm doing. From Will Smith to Jay-Z to 50 Cent to Young Jeezy, they did it in a way that's unmatched. I'm following their lead, and I'm excited about it."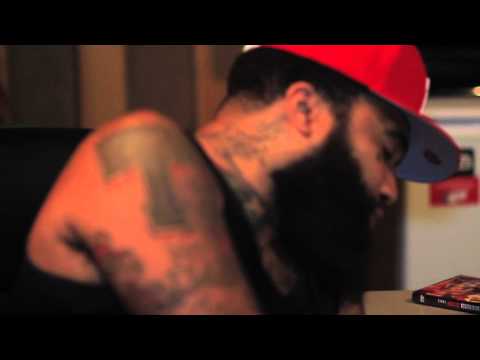 Linking With Young Jeezy On "Afghan": I initially put 'Afghan' out as a solo record and Jeezy heard it. Someone from CTE [Records] hit me and was like, 'Yo, send it to Jeezy with an open space, Snow's gonna do a verse.' I didn't even know that was going to happen, and it winded up being something that took my career to a whole other level. The 'Afghan' record was big for me. It got me on the road, it got me on major radio. A lot of people don't realize, he did that verse for me in the midst of finishing up Thug Motivation 103 and radio promo running and touring. So for someone in the middle of all that who is a multi-platinum artist to take the time to do that for an unsigned artist, that's unheard of in this business. He didn't charge me nothing, and there was no politics. He just loved the record and had love for me, and real recognize real. That record helped change my life, as well as changed my tax bracket. I'm grateful to Snowman and the whole CTE camp for that."
Signing With Jeezy And CTE: "I definitely feel like it was meant to be. After I did 'Afghan' I had a couple offers on the table, but I reached out to Snowman out of loyalty and I said, 'I know what this record did for me. You're the main reason I'm in this position. So before I make my decision, I definitely want to involve y'all and see what's up.' And his team basically said, be patient and we're gonna make something happen, we're gonna work it out. They stuck by their word, I stuck by mine, loyalty breeds loyalty, and we got the deal done.
Honestly man, I'm on such a high with everything that I haven't gotten the chance to even sit down for it to hit me. Working with him is a dream come true. I tell people all the time in interviews, Jeezy was one of my favorite artists before we ever met or before he even knew who I was. Now being in the studio with him and working constantly and traveling with him, I'm still in awe. I'm working with the big homie, and he's bringing me around a lot of other successful artists in a short time already. I've done work with some big dogs and partied with some big dogs, and forging new relationships with other superstars. I'm forever grateful, and like I said I'm on a high right now. I've been so busy I haven't had the time to sit back. I got a lot of work to do. I want to make a bunch of money and make Jeezy and the whole CTE look like geniuses for doing this deal with me."
Still, The Journey's Just Begun: "What happens is, literally the moment Jeezy sent out the tweet welcoming me to the CTE family, everything changed. People's demands changed, my email got blown up, my phone was getting blown up, and people started expecting more from me. Friends think you got a billion dollars, family think you got a billion dollars. I got a lot of friends incarcerated, and they calling me wanting me to work miracles overnight. And with anything it takes patience. I'm hoping people understand that; a lot of people don't. I got a lot of work to do. I did a lot of work to get to this position to do even more work. That's how I look at it. It ain't no time to celebrate, it's time to work for a real reason to celebrate. I'm trying to bring a plaque back to Philly, and I can't do that by just running around being happy because I got signed. I got a lot of work to do."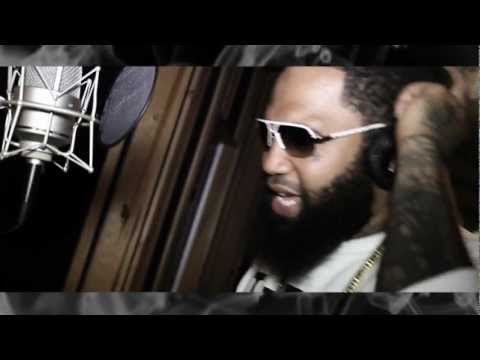 On His Upcoming Mixtape, The New Fresh Prince: "I've worked mainly with my super engineer/producer Mike Jerz, who produced a bulk of the music. As far as other producers, I've been working with Warren G, Dame Grease and Lil Lody, who did like six joints on [Thug Motivation: 103]. Also Cardiak, who's on fire in the streets right now, as well as White Mike from Jersey who's been grinding. Of course Aone, who did 'Afghan.' I got Philly's own DJ Damage, one of our upcoming deejays hosting with the legend DJ Kay Slay, who's been important in my career. Shout out to Kay Slay. And it's being mixed by DJ Aktive, who's from West Philly. He's one of the best deejays in the world, everybody know about DJ Aktive.
As far as features, I kept it really close to my family. Obviously Jeezy and the whole CTE is pretty much on there. Beanie Sigel, Young Chris, Cashis, [N.O.R.E.], Mistah F.A.B., I-Know Brasco, and I got Young Savage on there who's a superstar in the making. And a super duper singer I'm excited about from Philly named Selina Carrera, she did a couple tracks as well. July 31st, I'm gonna let the music talk. I'm really proud of this project."
On CTE World Compilation Album: "All I can tell you about that is we're gonna bring something to the game that's been missing. We're definitely gonna have fun and stunt too, but we're bringing something that everybody can love, from the streets to the ladies, clubs, jails, suburbs, it's just worldly music. I feel like this is gonna be Jeezy getting his ring now. He did everything in the industry, kind of like LeBron James, and now he's putting us on, like we're his Miami Heat. Now he's getting his ring and showing he knows how to break artists and pick talent. He picked a bunch of underdogs from the streets that got real stories and real struggles, and with this album we gonna tell it. We got a ton of features, obviously I can't get into that, but everybody y'all love is gonna be on there, and it's gonna be a classic. We're also doing the It's The World movie too. It's been a dream come true working on this project. It's The World album is definitely gonna raise the bar, and it's gonna put us in that rank with all these other great camps that are putting out great music. I salute them all, but it's about to be our time."
First Single For It's The World?: "I remember when the story broke about ['Ridin'] being a single, but I'm gonna be real with you man; we've done about 15 records in the last two weeks, so the first single may still be up in the air. We was just in the studio with Ryan Leslie not too long ago, I don't even know if I'm supposed to say that. That's a HipHopDX exclusive, but we had Ryan in the studio and we made some powerful music. So if I had any say on what the first single is I'm rooting for that one 'cause I definitely wanna talk to the ladies. I can't even reconfirm if 'Ridin' is gonna be the single, but we got some great music and it's gonna start coming out soon as well as visuals."
On His Debut Album: "I feel like your first album is a document of your whole life. I've been working on that before I even signed to CTE and I'll continue to work on that. I'm saving a lot of records, even some from The New Fresh Prince that I let Jeezy hear and we've put those to the side. I wanna drop like six more mixtapes and six DVDs to strengthen my name up, and then come 2013 in the summertime, God willing, I'll be ready to drop my classic."
Leaving A Legacy: "I want to be remembered as someone who was genuine, somebody who went through the struggle and was able to see success. I really want to be somebody who gave back and put other artists on from my city, and created opportunities for people coming home from jail. I want to be somebody that was bigger than the music. There's a lot of people who hold legacies, like you look at Dr. Dre or Jay-Z, they can go years without putting out music but their names and brand remain. I just want Philadelphia to be proud, I want West Philly to be proud, and most importantly my mother and my children and my family. If I do what I'm supposed to do and stick to my plan, I believe it's doable."
Purchase Music by Tone Trump