For Silent Knight, "Stayin' Busy" is more than just another one of those infectious ditties scattered throughout his catalog. It's a personal mantra. The New Jersey-resident has spent nearly two-thirds of his life rhyming in some fashion – for fun, for passion, for profession. Fear kept him from stepping into those lunch time cyphers back in high school. Fearlessness landed him a digital deal with Rawkus Records as part of last decade's Rawkus 50 campaign. He's shared the studio with production titans Da Beatminerz and !llmind and next-gen hit-makers like Audible Doctor of the Brown Bag Allstars. He's slept in a van with his band, Band Called Fuse, because that's what hungry artists do in search of the music industry's promised land. Through every obstacle along his personal lyrical legend, SK has consistently pushed his talent and opportunities by, as he describes in this interview with DXNext, stayin' busy. In a sense, he never had a choice. For Silent Knight, busy is his best friend.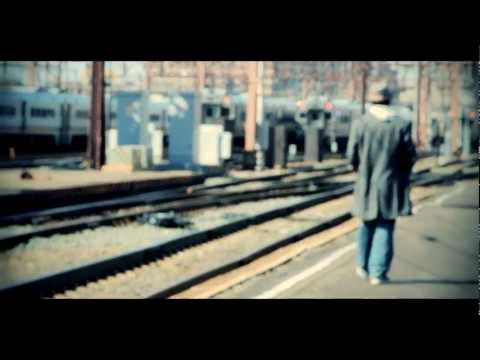 On His Introduction To Emceeing: "I was always around it. I remember listening to all kinds of music – not just Hip Hop – but listening to Hip Hop forever. I can't even remember the first time I heard it. I just remember always being around it since I was a little kid. I would have little groups with my cousins. We'd make up our own little Rap groups. We were doing everything but writing that many rhymes. [Laughs] [We were] designing a tape cover, making group names up, logo – all this stuff while hardly even rhyming. The first thing I really wrote, I remember I was in my crib in Brooklyn. I was ten years old, or something like that. I just wrote a rhyme at the kitchen table. It was a song, but it was really only two verses of four to eight bars each, or something. That was it. That was the first thing I wrote. Then I started spitting at my cousin's, for a couple people here and there, little by little. Eventually, I became more shy and self-conscious while my brother really started getting into it. I still played the background, not really telling anyone that I was still writing rhymes. I was 15, 16 [years old] then. I was 17 when I broke out and started actually telling people that I rhymed and I had been writing."
On The Meaning Of His Moniker: "The name Silent Knight came from writing to the point where I started writing everyday. I'd write a verse everyday. I'd write one song or three songs everyday but I wouldn't spit it for anybody. At the time, I was living in Staten Island for the second time. I was in high school and there would be cyphers outside – people rhyming. I would always gravitate and go over and listen to people. I was always tempted to jump in because I had been writing, but I never jumped in. I used to go by [the name] Apostle, which you'll still hear every once in a while. It just came to me one day: Silent Knight. Silent. The outside, the armor, the exterior, shy, quiet, to myself, whatever. Then Knight. I was a warrior. I had something to say."
On The Intent Behind Busy Is My Best Friend: "There were two main things that I wanted to accomplish with the project. One was that I'm nice with it. [Laughs] I'm talented. You should know who Silent Knight is. For people who already knew my music, [I wanted to say] I'm still here. I'm still making music. I hadn't completed or put out a solo project in a while. I felt like I needed to put that out for people who hadn't heard me or had heard me. The second part was to just give people a clear picture of what my life is about, what I see. And it's that busy is my best friend. It still is and was my theme; my mantra. For the past couple of years I knew that I had to stay busy; that busy is my best friend. That was the main point of it, but also to just give people a sense of what's going on. If you hear the title Busy Is My Best Friend or the song "Stayin Busy" or some of the stuff on there, the first thing that comes to mind is that you have to stay busy and work hard in order to accomplish your goals. That's definitely one of the main points on there. But if you listen to the whole album, if you listen to the last song ("Must Begin"), you'll hear the struggle. I'm actually saying that I'm struggling and staying busy. Even on the hook I say "…I didn't plan it / That's just the way it went." I didn't want to stay that busy, but part of it was that I needed to stay busy to stay away from the stuff that was weighing me down emotionally, or life stuff, or whatever. I felt like I needed to stay busy. I tried to capture all of that in the album. Hopefully, the listeners can get all of that. Every aspect.
On Teaming With A Band Called Fuse: "One of my stomping grounds was in New Brunswick, New Jersey. I started going out there and doing shows at Rutgers [University], downtown, and the spots over there. I met Fuse through something called Tent State University that's been going on at Rutgers for a while now. We hit it off. I used to be in a group at the time. They had a different emcee at the time. We did a couple of shows here and there – benefit shows, political shows. We kind of kept in touch. A couple years back, I had a put out a couple of my solo projects and we just kind of reconnected. The first time I did a show with them, they learned like 15 people's music! They learned one to three songs from ten or more acts! The band stayed on and everybody rocked. After that, we just really connected. They liked what I was doing. I liked what they were doing. It wasn't an on the spot thing like, 'We're a group now.' It was natural. If I had a show, I asked them to back me. If they had a show, they'd invite me out. From there we started going into the studio and just crafting stuff like that from scratch. It just naturally built."
On The Rawkus 50: "I was on Rawkus Records for my first album [Hunger Strike] in 2007, digitally. Me and DJ K.O. put it out. Rawkus Records made a comeback. They hadn't put anything out since Mos Def & [Talib] Kweli [Are Black Star], and Pharoahe Monch's Internal Affairs-era. When they came back, they put out an album by the Procussions and they put out [School Was My Hustle by] Kidz In The Hall. It was a campaign called the Rawkus 50. I was part of that. They put out my album digitally. They put a couple ads in some magazines. That was that. That was the first contract that I ever signed. It wasn't a flimsy contract, but it wasn't a crazy crazy contract, either. It was basically they wanted it digitally for this long. I had all the physicals and that was it. Back in 2009, I was in a contest for Loud.com which was Loud Records, which turned into SRC Records – Steve Rifkind's label. That contest was cool. I got to go up to the SRC offices and see all the Mobb Deep records and the Wu-Tang [Clan] plaques. I wasn't an artist on the label. It was a contest that I had gotten down to the final six or five [contestants]. I got to see a glimpse of the major label side. I saw a contract from them, which was like three times or more the size of the Rawkus contract! There was like a whole-nother part of the contract that I didn't even get to see. [Laughs] I've had so many different experiences with labels to some degree – major, independent, whatever. I don't know if I necessarily would want to be in a major label situation. I don't know if that's my route. I don't know if that's my thing. Like a Rhymesayers [Entertainment] situation or a Stones Throw [Records] situation, that to me feels like a dope thing. Somebody who if you sell 50,000-100,000 copies is not [a] let down and you don't owe a bunch of money to the label. It's actually a positive thing. Somebody who's able to see the vision and be able to help you with that."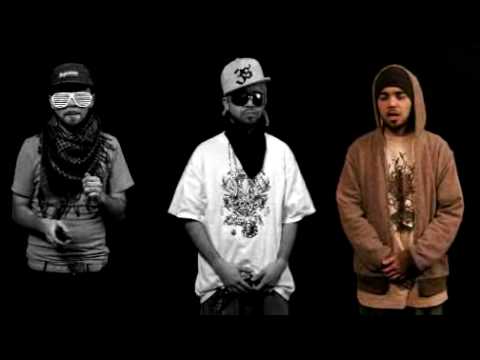 On Signing To A Label: "I am open to signing a record deal. Honestly, at this point, I feel like I'm good at what I do. It feels good to have the decisions to be yours; to have your fate in your own hands as opposed to just sit back and record and hope for people to come to you and put you on a nice little tour. For one, those days are over if they ever existed. I feel like whether you're trying to go independent or major or whatever, you have to have that independent presence first; that independent grind on your own. Then, from there you get approached, or you approach somebody. I feel like that's what I'm doing. I've been doing it for a while and it's a lot of work which I never regret. I would love to have deal or basically a good deal. I've put things into place that are positive and that show my work ethic. I've built up a lot of connections, friendships, fans, supporters to be in a good position so that whatever type of deal there were, it would have to be from a place that's positive and reflects where I'm trying to go. That's the vision that I see."
On How To Build A Fan Base: "Building and maintaing actual relationships [is important]. Ask people, 'Yo, what brought you to the show?' Talk to them. Find out who they are and why they're there – whether it's online or people who comment about posts on Facebook. It's easier to build with people from local shows or with local fans than people commenting on Youtube or online or overseas, or whatever. The people in the area, that's when it turns into a big fun scene. You're introducing your fans to other fans. They're all feeling the vibe and feeling the music. I feel like that's how it needs to be done rather than, 'Yo, after this set I'ma bounce through the backdoor.'"
On The Sound Of The New New York: "I feel really good about the New York scene. I've definitely been doing it for a minute, but also, I've been listening to it and was definitely raised off of that East Coast, New York Hip Hop. I like the way it's evolving. I like the way New York is evolving. Maybe a few years back I was a little more of a "Underground for life!"-type of mentality. [Laughs] I still love listening to the old school stuff and the new stuff that has a sounds like that. I like how there aren't guidelines to it, that there aren't rules to it. I like all different genres of music. I listen to stuff from everywhere. So I like the fact that someone can be raised here and not sound like Gang Starr or Mobb Deep and Nas. I like how it can sound like a West Coast vibe or a down South vibe or a world vibe. Maybe it's because people are into all different kinds of music and all different kinds of scenes. People are just being themselves. There's always wack music and there's always good music. But I feel like the expansion of Hip Hop itself and the New York scene is a good thing."
Purchase Music by Silent Knight