Over the past few years DJ Burn One has been following his own lead, unaware that he was simultaneously creating a distinct sound in Atlanta Hip Hop – booming and tinged with Memphis Rap sensibilities. Since the days of Kilo Ali and bass music, the A-Town music scene has been all about independence and self-motivation. That unyielding autonomy has pushed Atlanta Hip Hop far beyond city limits to an international platform and Burn One intends on keeping his contributions as organic as possible for as long as possible. The deejay/producer has been at the forefront of quite a few music careers in Atlanta, from Gucci Mane to Yelawolf and he continues his artist endorsement with newcomers Scotty and SL Jones. Burn One has always been a believer in knowing your worth and keeping to your own process- now it's taking him farther than he ever could have imagined.
DXnext recently had the opportunity to speak with Burn One about what he grew up listening to, how it translates to his current work and what it means to see his homies "make it."
The Beginning: "I started off deejaying first, doing mixtapes exclusively, building and networking with artists. Then around the time I did the [4180: The Presciption] Pill tape, I just fell out of love with music. A lot of the stuff I was getting I really didn't like. The sounds were just the same and it was really boring and mundane. So I just said, 'Fuck it. I'ma just make beats…' And I had a general idea of what I wanted but it was just sitting down and deciding exactly how I wanted to do everything. I pretty much took a year off and made beats everyday. Like five, six beats a day. They weren't really that good at first but I got better and just cut my teeth working with Reason, but I think deejaying definitely helped out in the production aspect. I know what people kinda want to hear. I, at least, have a general idea of what gets the crowd moving and kinda mixing that with sounds that need to be heard right now, the sound I loved growing up and was inspired by. I just want to give something new to people, something fresh."
Musical Influence: "I was listening to a lot of Memphis Rap. For whatever reason, a lot of the friends I had in high school listened to a lot of Memphis Rap, so they turned me on to Three 6 Mafia's Mystic Stylez, and that got me in the wormhole. Like Playa G, Skinny Pimp, Gangsta Blac… Just super underground Memphis stuff, like if you listen to my music, a lot of my sound has that Memphis vibe because that's what I was a huge fan of growing up. I just think that and Organized Noize in Atlanta… I listened to other stuff growing up. My mom listened to a lot of '80s music. My dad listened to Country, so it was like I had a big palette to work from when it comes to inspiration."
Parental Advisory: "I don't think [my parents] knew what to make of it. I think that just more recently since I've been in the New York Times and a few other things that now they're like, 'Ah, okay.' [Laughs] They're starting to get it now you know? But making a beat, they don't understand that concept. They don't really get a lot of the process behind the music, but they really do support me- even when they didn't understand. My mom would push me to go back to college and stuff like that, but like I told her, 'There's a lot of good people that college can do a lot of great things for,' but me personally, I didn't feel like a degree would help me in the industry and cut my teeth doing what I was doing as opposed to going to learn about history for however long. Once they saw the dedication and the time I was putting in, I think they kinda felt like, 'We'll just let him do his thing and support him because it seems like this is what he wants.'"
Determined By Fate: "[Laughs] I had absolutely no idea what I wanted to do. I was going to school and did one full year in college for History. I'm a history buff. I always wanted to go out to Egypt and see the pyramids and actually go out and experience stuff rather than just read it in the book, I was just like… I just hadn't figured out what I wanted. At no point did I just say music was what I was gonna do. It was just one thing worked, so I did something else, and then that worked and it just kinda kept snowballing and I just said, 'I've made more strides in this, so let me just get behind it and do it right.'"
Moving Fast: "Watching Yelawolf get signed was that pivotal point. Even in the beginning, doing Gucci [Mane]'s [Chicken Talk] mixtape- to really hype up my mixtapes, he'd do shows and whatnot, because mixtapes weren't really popping at that time [Down South] like they were in New York with deejays talking over them. In the Douth, until [DJ] Drama came down, there was nobody really messing with that – but there were people like DJ Jelly that used to mix actual blend tapes you know? But with Gucci, I said, 'Let's put out an actual album.' We called it a mixtape, I put my name on it, helped promote it, put it out there and present it. And that actually worked. He started booking shows and all that, I was like, 'Wow! That actually…' I felt like, that was right what I was saying to him, but to see him follow through with that and take it all the way…But more recently Yelawolf, you know I met him at [Pill's] "Trap Goin' Ham" video shoot, sitting on the side of the street, hanging out. He wasn't doing shit, nobody was talking to him and I kinda knew… I saw one show, months before and I just walked over to him, chopped it up and between us talking about Trunk Muzik to it actually coming out, blowing up and his getting signed [to Shady/Interscope Records] and us going on the road on tour for 30 days with Wiz Khalifa when it initially came out. It was just crazy. I was like, 'Aiight. I'm close. I'm in the ballpark.' [Laughs]"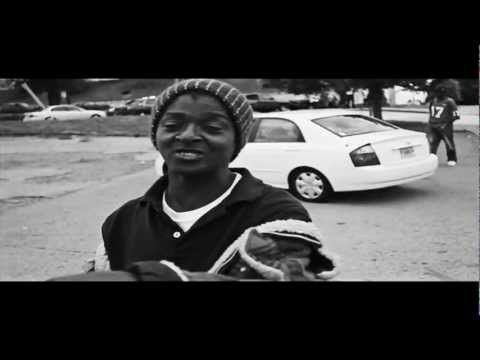 Keeping a Level Head: "I try not to think about [how fast my career is growing]. I'll sit and reflect every once in a while. Maybe if somebody brings it up or something like, 'Wow, he is doing it…' But I'm glad that I've obtained knowledge through those situations and I can kinda apply it to what I'm doing now, to make the next thing I'm doing better. But I know in this industry, if your next project isn't better than your last, they'll forget you real quick. So I use that knowledge to make everything better. It's great to see what everybody's done, like Gucci, Yela, [Young] Dro… A lot of people I've worked with are doing great things but now I feel like I'm finally getting into my place where I can control Five Points, my production company. I don't have control over those other situations, you know? That was always somebody else's shit.
Gucci was always Gucci. I came in and kinda helped out but everybody's situation has always been their situation, you know? It wasn't like my victory in my head, you know? I'm still by myself [laughs]. It was like, 'Oh, he did good. Great.' But over the past two years I've been more into building up my own squad."
SL's Paraphernelia: "We'd been bumping into each other at random events, strip clubs and shit in Atlanta and we were chopping it up about doing some work and his manager said, 'Let's do an EP.' We got there and did like, eight records that first day. Like, the vibe was just crazy. His energy just made me want to make better beats. That's why I really like having that personal connection working in the studio. Emailing beats and all that stuff- that never works. I don't know where your head's at. I don't know where you're at, what you're trying to accomplish. I don't know any of that. I just know your voice and I'ma send you something to match with your voice.
With him, we talked and I got a sense of where he was at in his life, the subject he wanted to talk about. I try to make music that fits that serious tone, just something that could be his. People buy into sounds more than anything and I wanted SL [Jones] to have his own sound. I think that's what we did and people are really responding well to it. I'm happy. I'm pretty confident in the stuff that I actually do nowadays. I've definitely spent enough time to know what I'm doing so to just have that confirmation that it's something people want to hear is always great."
Keeping Busy: "I just chopped it up with A$AP [Rocky]'s people so I'ma go in with them for his next album. I've been talking to [Young] Jeezy and a few other people so just different things… But my main focus is on building my Five Points brand. I have two acts signed to the label: iNDEED, which is the band that plays on all the records and we dropped an EP in January, did the video for 'Black Tears' which got a pretty decent response so we're about to drop the new project called iNDEEDFace. That's coming out pretty crazy. We're working with Scotty, just dropped his Summer Dreams last year in August, so we're working on his follow up now. We were just in New York doing a bunch of meetings with labels and stuff talking about him but I think we're just gonna stay on the indie route and keep the grassroots movement going.
We've been doing a bunch of shows for the last year and a half, finding and booking the venues, throwing the whole show. It's been coming out really good and a lot of people are coming out to support. We're starting to build up our own thing down here, so I think I'm just gonna try and see that all the way through. I got a bunch of projects coming out [laughs]. Really it's just full albums I'm trying to do for people, I know it's bigger than a song. One song on a big artist is great but giving somebody like SL a full project that he can own… To me, that means more than anything. I'm just addicted to finding new talent, breaking new artists and introducing them to the world. That's my thing so I'm working with a bunch of new cats."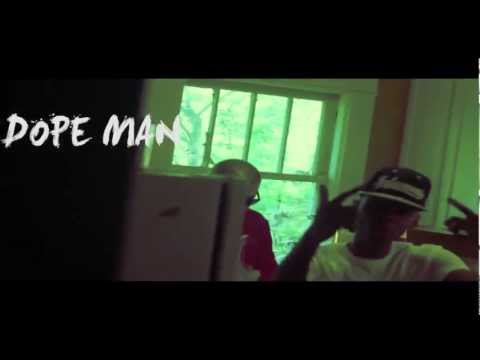 Sharing Is…: "I put out Where There's Smoke, just a compilation of beats that I did for people to rap on. It wasn't like The Ashtray which was really thought out. I definitely want to do another Ashtray, might not be Part Two but in that same vein. It's just that with the band, we have so much music, it's like, 'Why not put it out? It's doing us no good to just sit on it.'"