It's been a long journey for Marcus Gloster, a/k/a Black Cobain. Releasing his first mixtape Now Or Never in 2009, the Alexandria, Virginia rapper built a slow but steady base within the DMV area that blossomed with last year's Young, Gifted & Black. The emcee's stature has grown alongside Board Administration label mate and fellow DMV representer Wale, and with his latest mixtape Cheers, Black Cobain is poised for Hip Hop stardom as the project showcases a well-rounded selection of records made for the streets as well as the radio. Now that's something to toast to.
DXnext recently spoke with Black Cobain about Cheers including his work with producer Chi-City, who played an integral role in crafting the project's sound. A man of style and taste, his affinity for Adidas clothing and recent work overseas are covered here too. And make no mistake; while his career may be aligned with Wale's, he's certainly in no one's shadow as an emcee.
Making Hip Hop A Full Time Gig: "A lot of people live life with a 'Plan B.' I don't. I feel like when I'm doing something that I love and doing something that I'm passionate about, that's the only thing I'm gonna do and I'm not going to worry about it. At the time, I had a job, benefits and all that. And you know how bad the economy is, a lot of people wouldn't quit their job like that. So it takes a real strong person and somebody who knows who they are to do that."
Growing In Between Projects: "I think I kind of figured out what it takes to be a radio hog. A lot of people…Some of my fans since the Now Or Never days like Young, Gifted & Black better than Cheers. But I'm the type of person that is all about growth, evolution. I could sit back and make a hundred Hip Hop mixtapes, but how am I gonna make money? They're not gonna put those songs on the radio. So you have to make a decision in your life. It's a lot of rappers that do the Hip Hop thing, but if you're true to the game you know what you're really in it for. You know you didn't just leave your job to make Hip Hop music and really not maximize the amount of money you can make. So I think it's a little more commercial on Cheers, but it definitely still has that Hip Hop feel and definitely still has conceptual records. It's definitely a body of work. It's about things that I've seen and what's going on in my life. I'm not just going on a record and saying anything or lying about what I'm doing in my music."
On Integrating A Southern Style Into Cheers: "The mission statement for Cheers was to make sure that I captured all of my audience, including everybody that listened to me and knew my style before I dropped Cheers, because I knew it would be a little different for people that were following me before. And what I mean by that is with the down South records. People gotta understand that I've been living in Atlanta for six months, and I'm a fan of all Atlanta rappers. And for people that don't really know music, they don't understand how good Atlanta rappers are when it comes to like cadences and their structure of a record. I think that's incredible. So I get a little bit of that from Atlanta artists, being that I lived down there. That's all it was, it was a mixture of what I was already doing with the Atlanta music. I didn't feel like I jeopardized what I was doing. I feel like I expanded on making better music and that helped me elevate to where I'm at now. I have a lot more fans since I dropped Cheers."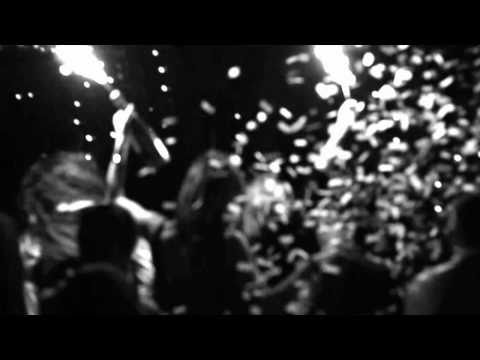 "If Ralph Jordan I'm Cool With Being Scottie Pippen": "My intentions with that line were for the people who compare me and Wale. They think I'm always gonna be in his background or they think I'm trying to rap like him. With that line right there, if you don't know what Scottie Pippen has accomplished in his career, if you don't know how many championships he's got, if you don't know, he's Top 50 all-time in the NBA, then you wouldn't understand what I meant by that line. What I meant by that line is everybody knows Jordan's the best player ever, but they also know he couldn't have won those championships without Scottie Pippen. You know what I mean? And Scottie Pippen is one of the Hall of famers in the NBA. So that speaks volumes.
Everything that a lot of people want, that they can't get, that's what I'm going to have. So if you think I'm this, that and the third, that was just to shut people up. Like, I don't care. If Wale gonna be better than me, he's gonna be better than me, but I'm still gonna make an impact on this game whether you like it or not. And I'm gonna have some rings, and me and my team are gonna win. By all means, I'm in no one's shadow. I'm me, I'm Black Cobain. I don't sound like Wale, I don't sound like nobody. If you take that all with a grain of salt, then you know what that means. If you take it like, 'Oh, he's gonna be his sidekick,' then you're in idiot."
Collaborating With Producer Chi-City: "We got a lot of people that work for the Board, and one of our members, Santrise, she's out of Chicago. Chicago is one of my biggest markets, like when I go there, my shows are insane. I have so much love for Chicago. So she called my manager one day like, 'I got this producer here, he's pretty dope.' I heard some of his beats, and I thought they were cool.
At the time I didn't really know what I wanted to do for [Cheers], I was so lost. So she was like, 'I'm going to send him out to Atlanta.' I was like cool. And I was waiting for him to get here, it's like a four-hour flight, and he took the bus! Eighteen hours on the bus, and when he came, he had one bag and it was all his equipment. He just came in with some sweatpants on like, 'Yo, I'm Chi-City.' We used to call our place 'The Traphouse' because it was like eight of us in this one townhouse but we was just grinding. Wale was making Ambition, I was making Cheers, everybody was handling business. And he just came out of nowhere, nobody knew him, he didn't really talk to anybody and made like four beats. We went to the studio, we recorded, then he took a bus back to Chicago and I didn't talk to him for like three weeks. Then he came out like a month later, and it was no turning back after that. Every record we did was fire.
Me and him just developed a relationship. We was going to the studio every day, we were staying in the house just coming up with concepts, watching Hip Hop movies, old videos and listening to old records and '90s Hip Hop and everything. And we just maxed out until we came up with the formula. Cheers happened in two months. That's a hell of a story, we don't have any video footage of it so I'm always gonna be able to tell this story like it just happened."
Performing In "Carbon Life": "That was a once in a lifetime thing man. A lot of rappers in the game right now ain't gonna do what I did. That's huge. I was performing in front of Royalty, like the Prince went to one of the shows. It was getting reviewed in front of people who are used to ballets, and here you have this kid from Alexandria whose a rapper onstage performing in front of people who enjoy ballet. Traditionally, you don't clap until the end of the ballet. They were clapping after I finished rapping, in between songs.
With Mark Ronson, he's amazing. His composure, his style, his swag, the way he writes music; I'm genuinely a fan of Mark Ronson. Andrew Wyatt from Miike Snow was there too, that's my man. Boy George was there. We just had a great time. I'm supposed to be going back out there soon. We're going to record the songs that we performed for the Royal Ballet with Mark Ronson. So it's gonna be a compilation album put together, and it's gonna come out overseas. And once Mark Ronson puts his name on it, it's over. I mean, he's writing songs for the Olympics. It's going to be golden."
On Loyally Rocking Adidas: "That infatuation came from just being around my homies. I'm from Virginia, and we're really close to [Washington] DC. Maybe like four or five years ago I started going to DC a lot to hang with them. Like, they know about fashion. My man Greg worked in the fashion industry for about five years under Nelly, and that was a multi-million dollar company. He knew what was poppin' before it really happened. He always had me in Adidas when I first started rapping. First it was sweat suits, and then it went to Jeremy Scott sneakers and then it went to classic sneakers. Samoas, shell toes, etc. It's real comfortable to be in when you don't feel like getting dressed. Just throw on a fresh sweat suit and some shells, and you're good."

Interest From Major Labels: "There's a lot of labels looking man, and not just at me, but the company as a whole. With the Board Administration, they haven't seen anything like this for a long time. Maybe since like Roc-A-Fella and Bad Boy [Records]. And I'm not saying the other crews who are in the game don't move like that, but we just have a clique full of hustlers. Like we move different, and I think a lot of labels appreciate that. We have a lot of smart people who have been around in the game. I don't really ask, but I know my manager gets a lot of calls on which labels are interested and all that. But I just want to keep grinding, put out good music and put out videos. I think when the time is right, that's when it will happen.
We got Tiara Thomas about to come out. The labels already want her, and she hasn't even put a project out yet. So we're strong with just me and her. And then we have other artists on the horizon. It's gonna be crazy when everything comes full circle."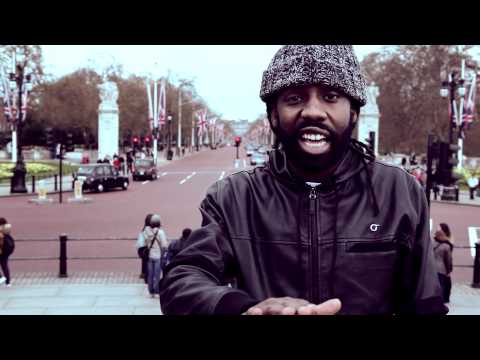 Time Schedule For A Debut Album?: "Right now, that's not even on my radar. I think I want to get my foot in the door, at least put out another mixtape. And if I'm still independent, then I'll do the Mac Miller thing. I respect Mac Miller. He put out a project [in Blue Slide Park] that sold over 200,000 independently. That's amazing. But either way, I love to do Hip Hop. I'm not chasing a label, I'm making music. And whatever else happens is gonna happen. I'm gonna do it my way. I don't want to sit here like, 'When the labels calling?' I'd rather just keep working."