Gaining inspiration at a young age from 50 Cent and Kanye West, who not only taught him that it was possible to be both an emcee and a producer but that he could rap about being himself, IamSu! has recently made quite a splash in the Bay's eclectic Hip Hop scene on the mic and behind the boards. After playing point man on LoveRance's Bay anthem, and eventual national smash, "Up!" then scoring a feature verse on E-40's latest hit "Function," the Richmond, California native is now looking to make some waves in the solo game with his latest mixtape, Kilt.
Kilt brings plenty of the left-field sonics the Bay has become known for. Standout "Mainey" is deceptively simple, pairing a hypnotic, panning synth line with a punchy 808 kick and understated claps. "Over" immediately follows with the same off-kilter vibe. Its laid back phased bassline constantly competes with Su's rolling hi-hat for the listener's attention, creating a disorientingly brilliant hodgepodge with a fingerprint that could only come from the Bay. Interlude "Fly High" has an almost ne-soul vibe, its heavy bass and knocking drums complementing lazy keyboard chords. "Poppin' Bands" even proves that Su can tackle the new trap sound with ease. All in all, Kilt solidifies Su's status as a stand-out in the Bay's young, emerging pool of talent, proving his looks on "Up!" and "Function" were well-earned.
DXnext spoke with Suzie by phone recently to hear a bit about the albums that first inspired him to pursue Hip Hop, get his take on the ever-divisive Berkeley native Lil B, and understand what it's like to gain a national hit two years after releasing a track.
Photo by Arturo Torres
Listen to "Up" by IamSu! & LoveRance

Being Involved With Music At a Young Age: "I've always been into music. It's always been a passion of mine. I've been playing instruments since I was like three, and my mom just always really supported that, whatever I wanted to do."
The Albums that Made Him Want to Rap: "It was Get Rich Or Die Tryin' [by 50 Cent] when I was in the seventh grade. That was crazy, and then The College Dropout [by Kanye West]. Get Rich Or Die Tryin' hella inspired me but then once I'd seen Kanye, [he] was just like more of a relatable person. I'm not running around killing people, so when I saw Kanye, it was just like "I could really do this," even imagining myself, you know?"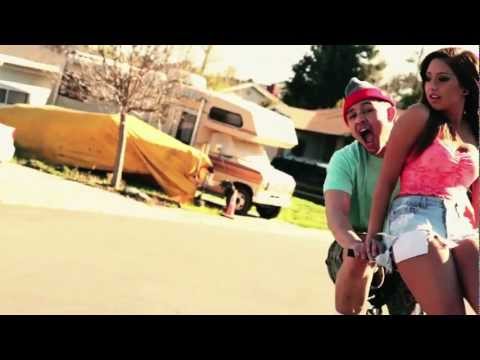 On The Eclectic Bay Sound: "The Bay's music is crazy, all the Funk music that came from here [and] that classic R&B music. It's just a combination [of things]. [There are] so many types of rhythms and so many cultures out here, so I guess that's just what comes out."
His Songwriting Process: "I'm usually pretty involved in the songwriting process unless I just get emailed a verse to do or something like that, but if I'm working like personally with the artist, I'm pretty involved with it. I usually try to figure out a hook. Whenever I send some beats off, I try to send at least one or two with hooks on 'em just to make it easier for the artist."
Reception of Recent Mixtape Kilt: "It's been really good. It's been a blessing. People really took to it very well. Just seeing all the people's reactions on Twitter, and the blog reactions, it's crazy. I never expected it to be this big. I was confident in the music, but I didn't expect it to get this kind of a reaction."
Buzz of Bay in 2012 Compared to Years Past: "I think this is probably some of the best shape the Bay has ever been in. With 'Up!' being high on the chart – I think it's like #2 right now – and [with] "Function" doing so well and Kreayshawn and like so many other amazing people like Lil B, I don't think there's ever been a time where [there have been] so many people from the Bay getting so much attention. It's kind of like a resurgence."
Lil B's Place in Bay Area Scene: "Everybody has their own individual opinion on Lil B. I really got a lot of respect for him. I respect his movement, and I definitely respect his Internet presence – like, there's like nothing to laugh about, know what I'm saying? He puts out so much material, and I think that's kind of like a blueprint for what people need to do."
Does the Game Need Constant Mixtape Releases?: "Definitely, because people have such short attention spans. At one point it was called over-saturation, but I just think the way the world works and the way that the kids are, you need to always have something going for you. You shouldn't be dormant at any point. I actually like it because it keeps me working. On sites, [there's] a new song out every single day, so it just inspires you to keep working."
The Slow, Steady Success of "Up!": "[The song's success] definitely doesn't feel like it was overnight. It's definitely been very slow, because the song is, I want to say, like two years old. It had its run out here and then it got really big in L.A. because of the YG remix and whatever, and then a 50 [Cent] remix [came] in the winter. That's when everything just came to a head. [The video came out] a minute after the song had come out. We had been performing the song for like six or eight months. [Laughs] It was a long time."
"Up!" Growing Stale: "Personally, I was over it. I was puttin' out hella videos, hella mixtapes and hella songs. I was just looking for the next one, the next thing to [do]. I'm glad people appreciated it [though]. It's definitely taken a life of its own. I'm just thankful for every opportunity I got from that song."
Making "Up!" Radio-Friendly: "When we first made it, I was like 'We gotta think of a clean version' just 'cause I was scared of what my mom was gonna think. [Laughs] I knew the song was just hella catchy or whatever, but [the radio edit] was just out of necessity more so. It was getting played in the club and I didn't think it was gonna be big on the radio, so we kind of had to go back and make a clean version. I was like 'What's the clean version gonna be?' [because] our verses were so gross. The hook was out of pocket, but then it came together."
The Random Call From E-40 That Led to "Function": "[E-40] got my phone number from a friend named Kool John, and he just called me randomly. It was just like a random number. He called me [and] was like 'Yo, wassup mane, this is E-40' – you know, the classic voice or whatever, and he was talking just like how he talks in all the movies and on the records. He was just talking about how he had a lot of respect for what I was doing, which was crazy how he even knew who I was. Then he said he had a record for me."
Insight From E-40: "Every time I talk to him, I get a lot of good advice. He would call me up and just see how I was doing sometimes, or every time I'd see him, he would just always give me some good words. I hit him up from time to time, and he'll hit me up. We were choppin' it up in New York a good deal, so I mean there's definitely still a connection there."
Does Richmond Embody a Particular Sound?: "I just think it's all about individuality, especially out [in the Bay], so I don't think there's a certain sound. I think everybody brings something different to the table, whether it's more street-oriented artists or people like me that are just trying to have fun or just trying to spread a kind of positive message out. I think it's just the more different ideas that are brought to the table, the better, just to get a real wide depiction of what it's all about. I definitely know there's regional differences, but to have to fit into a certain mold to agree with what people think a city should sound [like] is not what I'm about."
On Bay Being Too Big For A Single Sound: "I think it's too big to try and put into one box. That's like somebody just saying they're from the whole Midwest, you know what I mean? You can't say you're from a whole region. You gotta just be what you're about. I don't think there's a specific Bay sound because there's so many different sounds."
Reminiscing About Hyphy: "I was really young when that stuff was going down. I was just juiced to like even see [E-40] on 106 & Park, you know what I mean? And to hear Kanye on the remix, or Game or whoever got on it, that was just crazy. I felt like it was comparable [to other regional movements at the time]. It just didn't last as long because there wasn't like a second wave of artists. It was just E-40 and Keak Da Sneak, but in the South you had so many people, you know? I was ready for the Messy Marv's to be all over BET, or even Andre Nickatina or somebody like that."
On the National Success of "Up!" Coming Back to the Bay: "I feel like any look that's given is a good look, and I think 'Up!' being so national is big for everybody out here . . . because it just shows that it's good music coming out of a place, so of course you're gonna do some research, your YouTube research or your blog research. There's always gonna be 'related to something' on the side, and people get caught in a little Pandora's box of looking up music."
Heard YouTube Parody "I Eat the Pizza Up"?: "[Laughs] I've never heard that. Oh my God . . . [Laughs] Damn, that is hella funny. I did not know that existed."
The Next Move: "I'm definitely working towards another mixtape, The HBK Collective Mixtape. [I'm] working on that, and I did a collaborate mixtape with another artist out here named Jay Ant. That's finished, so we just taking the time to put that out. That's what I plan to focus on, just flooding with a lot more mixtapes."