Chicago emcee Paypa knows a bit more than the average about how to adapt, how to ride the fence. When he was younger he moved to the West Coast from Chi Town's Southside. Though his Midwestern flair remained firm, he opened himself up to being inspired by a number of California legends including DJ Quik and Snoop Dogg. When he began his Rap career and the Baltimore-based imprint Behind Da Scenes took interest, Paypa found himself in a much more comfortable position than other up and comers, cushioned by endless bags of money. As a result of his BDS affiliation, Paypa dropped the star-studded project Tunnel Vision which was hosted by not one, but two high-profile deejays – Drama and Khaled. His increased buzz prompted a signing to SRC/Universal.
Where that moment may have been a jumpstart for many, the 26-year-old rapper says that tape marked the end of one chapter and the beginning of another. The sudden indictment of BDS label heads in 2010 left Paypa standing alone, penniless and free to either quit rap or adapt. He chose the latter and modified his approach. As he lost access to countless ends, listeners gained Henny On The Rocks, a subtle, more intuitive project. The change was good for Paypa then and he continues to show his growth with the recent release of Henny On The Rocks 2: The Bottle, an even more stripped catalogue of songs, featuring only a few artists including Raekwon, Naledge, Chip the Rapper and Emilio Rojas. HOTR 2 is built on an honest perception of everyday life- from either side of the fence.
DX had the opportunity to speak with Paypa about bicoastal influence, musical rebirth and flying too close to the sun.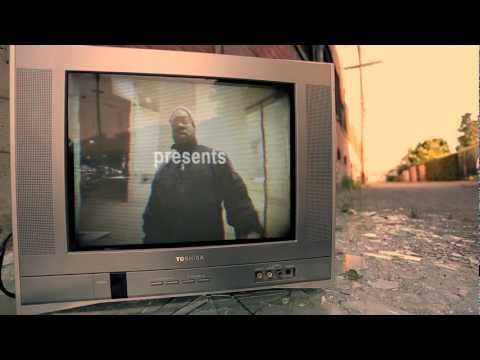 Ain't Where You From, It's Where You're At: "I'm definitely from both sides but I'm just now able to grab the reins and take control of the situation since people are starting to do interviews and people are starting to like, pay attention. But I'm from Chicago, all my family on my mom's side is from Chicago and my dad's side is from Virginia so when I moved to California they were like, 'Oh, that's that kid from Chicago.' Even though I was [with them] in the eighth grade and all through high school, because I was from Chicago, everybody called me 'Chicago.' That just stuck. Everybody was just like, 'That's the kid from Chicago,' even though I look up and it's been 10 years [laughs]. If once I moved to California, three to four months out of the year, I'm in Chicago, the whole summer, Christmas vacation, springbreak, I'm in Chicago. But I also grown up on the West Coast and I wouldn't have Paypa without that. I learned how to rap on the West Coast. I got my name on the West Coast."
An Advantage: "I feel like [being bicoastal] gives me the edge over all emcees. It plays a role in my versatility and the way I approach every different record. You might hear Paypa records and none of them sound exactly the same. It comes from my upbringing. Living in Chicago, living in California, and just traveling a lot, my dad's from Virginia, so I spent a lot of time out there growing up just visiting. I listen to a lot of music as far as Rap goes: DJ Quik, Suga Free and Snoop Dogg to Scarface and Andre 3000 to Jay-Z, everybody in Chicago, you know, just everything, because I have family in all these places."
Street To Studio: "It's been about 10 years since I've been pursuing this, really going hard. I knew I could rap around 11, 12 years old. Just me and my little brother would be freestyling in my mother's basement or whatever, but at 16, I was really like, 'I can really do this.' My first noted mixtape was 24 Hours From Greatness with DJ Ill Will and DJ Rampage. The transition from being a street rapper… I remember being in Chicago and being having ciphers with Bump J and Sly Polaroid and then in California, battle rapping and freestyling. I was known for… You might be at the mall and see a big crowd and I'm in the middle of it, battle rapping. You know? But that was all I was known for. I had to make the transition into being a good artist and being able to make good songs."
Chicago Cold: "What a lot of people don't know is that between 2004 and 2006, after high school, I moved back to Chicago. I was out there grinding- there was a crew called Mean Records, my dudes Tez, Sko, and Broadway, a lot of Chicago-based artists that are still out there grinding and doing their thing… My dude Boss Kane and everybody. I was out there grinding and it didn't work. It's so hard to get popping in Chicago. And that's why I gotta give a huge shout out to Rockie Fresh and Chief Keef, everybody that's doing their thing and stayed in Chicago. That's the hardest thing in the world to do. Fortunately for me, I had my mom on the West Coast at the time, so I was like, 'Yo, I'm going back to Cali to get my music shit off.' My mom stays 45 minutes to an hour outside of L.A. so I was like, 'Yo, I'm gone.'"
Everything That Glitters…: "It got to a place where I felt played. After 24 Hours From Greatness, I was able to get some backing from some of my big homies [the Behind Da Scenes imprint] who just knew me from running around and doing my thing on the Rap stuff, so they invested in me and I quickly shot up to a whole other platform. My next mixtape was Tunnel Vision, hosted by DJ Khaled and DJ Drama. It was a Gangsta Grillz and I had Game, Rick Ross and Haze on it. It was a heavy hitter, but due to where I was in my life… I remember back then, labels weren't even offering me deals because they thought I was a signed artist. I had an Escalade and a BMW. I had all the jewelry on. I was with all the flyest women and stuff like that so that's who I was when I recorded that project and I feel like I lost my way, 'cause that really wasn't me, man. I started wearing Louboutins, YSLs and Louis [Vuitton] and Gucci, walking around looking like a suitcase. You feel me? So that's what you would hear in my music."
"My music had this sort of vain vibe to it that I really didn't notice until I started getting the feedback. I'm a rapper's rapper, you know? Like, I really can rap. I remember reading an article on [XXLMag.com] that Don Cannon did and he was talking about different up and coming rappers and he was speaking about me. He's like, 'Paypa's cool. Definitely somebody you should look out for in the future. He knows his history and he has a lot of swag.' But he wasn't talking about my ability to really rap and my being a threat right now. I was upset by that and called my big brother Los and he was like, 'Yo, you did it to yourself. You put yourself in that lane. You did that to yourself. You can't be mad at anybody viewing you how you displayed yourself.' That's when I went in. I was like, 'I don't want no guest appearances from no big, famous names. I'm finna show everybody I can outrap anybody.' I was offended man. I felt played and I felt like I played myself with [Tunnel Vision] and I just went back to just rapping."
Universal Standards: "We had a couple decent offers on the table. I'd met with Def Jam [Records], I'd met with Roc Nation, I'd met with Atlantic [Records], but the thing about SRC/Universal [Records] for me was Billy J [Senior A&R], he was the 'X factor' because I knew what I wanted to do and the way I wanted to go with it. Billy J just kept it 100 as far as what he could do, what he expected from me and what I could expect from him. He was the first one who really believed in me as an artist on a major scale, so it was a no brainer for me. More than someone, putting up 'x-amount' of dollars and just going with the motions, I'd rather have someone who really truly believes and is just down to ride for whatever and that's what I saw in Billy J."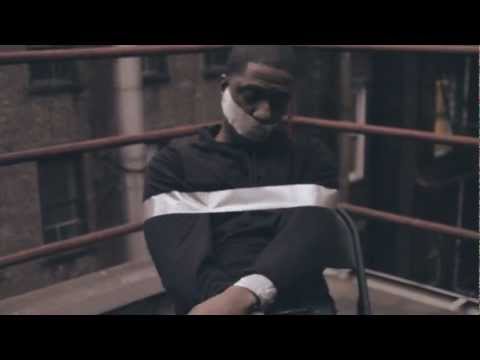 Close Call: "I was signed to Universal after Tunnel Vision and before Henny On the Rocks. When Henny came, I almost lost my deal. Because that was when my big homies got indicted and I was all over every blog and the news and all that stuff. I almost lost my deal and I couldn't knock Steve Rifkind for that because he didn't want that negative energy around him and I was just like, 'Yo, I don't have nothing to do with that, that was my people. I'm good, you see I'm not in jail.' So they were like, 'Keep working.'"
All Falls Down: "That was over. That was done. I was finished. I'm telling you my whole life got turned upside down. When Tunnel Vision came out, I was a young rich nigga, no B.S., I had money. I'm in the club every night. I'm running around with your favorite actress, and your favorite models, just enjoying myself, living life carefree like nothing else matters. You understand what I'm saying? That was Tunnel Vision. And I had planned on dropping Tunnel Vision 2, and I woke one morning and it was all over. Like, I woke up one morning and everything was gone. I didn't have no money all the accounts were frozen, everything was done. My girl at the time was five months pregnant with my daughter and I had to start all over from scratch because I'd lost everything. Nobody sent me a number or anything to let me know it was all over, it was over."
"So it was like, 'I can't give y'all Tunnel Vision 2 I'd be lying. If I act like it's still all good, just for the public, just so I could keep whatever I had going, going. I'd be lying to y'all.' So Tunnel Vision 2 was done. That's when I dropped Henny On the Rocks, because I just wanted to go back to basics, you know? Just me, a glass of Henny and I'm in the studio. Ain't no jewelry. Jim Jones ain't in the studio, Game ain't in the studio. I'm working, it's just me and that what it was. Just me and my Henny."
Blue Collar Living: "BCC [Blue Collar Coalition] is my movement, my crew, and my fans are a part of it. I was never the big drugdealer. I was never the dude out here shooting at people, getting shot. That wasn't me. I was the dude who was always out here hustling, I was always working, always had a hustle. I remember I've worked everywhere – from Foot Locker, to the gas station, to the airport, and I always had a side hustle, be it selling CDs, or DVDs, or tee shirts. I was always grinding. So I feel like I represent that people. I represent the people who were overlooked, underrated, underestimated and worked hard, grinded, worked for everything they ever got. And that's what my crew represents. I represent that blue collar class. You know what's so crazy about the blue collar class. They're the overlooked, underrated, and underestimated but the game is built on their backs. Our country is built on their backs. So if the blue collar class goes away, the country would be over, and that's how I feel about the music game, without us [BCC] everybody's done. We gon' get the job done."
The Debut Album: "I'ma keep it one thousand with you. I don't have a clue [of what's happening with the debut]. It might not even be called Feel Good Music anymore. That was the name I thought it would always be called but ever since then I gone through so much. My life has changed dramatically from getting on and getting in the game, having money to my partners being indicted and losing everything. I grew so much as a person, as a man, and I was forced to go from zero to 60. I learned a lot and in that I learned a lot about myself. It made me a better artist, a stronger artist, so I may have a whole other name for the album, but I know the album is definitely coming."
Third Glass of Henny: "Right now I'm in the studio working on the next installment: Henny On The Rocks 3 – Kim Jong Ill. That's what I'm focused on. It's still me really rapping my behind off like I just did on The Bottle, but this one… Kim Jong Ill is gonna be a fusion behind the two favorite mixtapes as far as what my fans like. A lot of people like my new mixtape but I have a lot of fans that feel like, 'Tunnel Vision was my favorite mixtape.' I don't think it was because of the subject matter, I think it was because of the beat selection, it was high energy. I call it Kim Jong Ill because I don't know if anybody really knows this but Kim Jong Il, the North Korean dictator that recently died, he was the number one consumer in the world of Hennessy. And most people don't know that. Hennessy and Doritos. He was the number one consumer in the world. And then I just thought it was dope that his last name is Il. Like, 'Yeah, I'm ill, nigga.' [Laughs]