The Ghastly Duo. The Post Grad Gross Lads. The Groggy Pack. Pack Kevorkian. Short Man, Height Man, Black Man, White Man. Call New York's The Doppelgangaz what you will, but don't call them a throwback to the NYC's golden era simply because they inhabit the Hip Hop holy land and happen to be grimier than anything you've heard within the last few years.
With EP on the beats and rhymes, and partner Matter Ov Fact spitting nothing but raw, yet hilarious bars, the cloak-laden, rubbing alcohol-drinking, brothel-visiting duo has been making noise as an official collective for three-years and counting. However, it's their second full-length release, Lone Sharks, which seems to have escalated The Doppelgangaz to the top of hip hop purists playlists, worldwide … and for a good reason.
In a world of synthy, un-original, borderline club sound beds, EP manufactures hard-hitting sample-based beats, which are grimy enough to keep the hip-hop purists of yesteryear satisfied, yet futuristic enough to appeal to the younger generation of sonic enthusiasts. Pair that with Matter Ov Fact's lispy, comical and often self-deprecating rhymes, and EP's complicated flow pattern and cryptic lyrics, and you have a crew capable of holding down hip-hop well past the expiration of the Mayan calendar.
Now with a full-blown European tour (their first-ever) on the calendar, a YouTube channel reaching over a quarter of a million views, a track on Marco Polo's highly anticipated follow-up to the critically acclaimed Port Authority, and a new album titled "Hark!" in the works, the self-proclaimed "Descendants of the Rap Lords" are on a mission to kill the whackness by simply doing them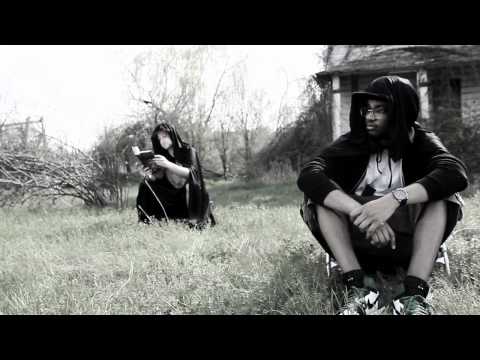 Doppelgang Affiliation: Matter Ov Fact said, "EP and I have been buds for years. We grew up together, but it wasn't always about music. Back in 1998 was when we decided that we wanted to do music. As things progressed, we got official equipment and decided to keep moving forward. But yeah, we've been cool since probably first grade, but the birth of The Doppelgangaz took place around 2008, and between 2009 and 2011 is when we got to go balls deep and that's what we plan to do from here on out."

Prior Affiliation: EP recalled, "We were in a bigger group, which was active from the early to mid-2000s, but you know, life happens. We were the younger ones of the group so it just eventually became all Doppgang, you know? We don't have kids and we don't have any responsibility. We're just reckless nomads, so we just had the time to do it." Matter Ov Fact added, "Plus we just think on the same wavelength and it just made sense to do our own thing and continue on. That's where the name comes from. The word doppelganger means a ghastly duplicate, and we see ourselves as when it comes to this here music."
Don't Call It A Comeback: EP explained, "Our sound is just us. I know everybody has a name for it, and a lot of people call it "boom bap" and all that, but we feel like this stuff is 2012 and beyond. This is all progressive music that we're doing. We don't want to bring anything back, you know what I mean? Is there influence from the era we grew up in? Absolutely, no question, but we're not here to bring that old New York Hip Hop back. We just want to make the stuff we want to put out and that's that. We never sat down with an idea for The Doppelgangaz sound, but when it first started off we were like 'Let's just kill people with rhymes, you know?' Rhyme, rhyme, rhyme, rhyme … and that's cool, but I think once the Dopp Gang identity really started to take form, another level of depth got added and that's what I'm really excited about. That's what 'Lone Sharks' [The Doppelgangaz latest full-length release] is all about."
Balancing Between Funny and Filthy: EP said, "We're at the point where we just want to express who we are. Some of our songs like, 'Like What Like Me,' that's who we are on an everyday basis. That's our type of joking. And when you hear the raw beats, those are the types of emotions we want to evoke. But I think it works out nicely because you get that raw feel, but you get a balance of a little bit of humor, and sometimes you don't know if we're dead serious or if we're just joking." Matter Ov Fact interjected, "We've never been advocates of just making funny songs … it's just who we are. If you're at a funeral or something serious like that where everybody is dead-ass serious, somebody there has to break the ice and crack a joke. Because if you're serious your whole life, you're going to be bald when you're 18."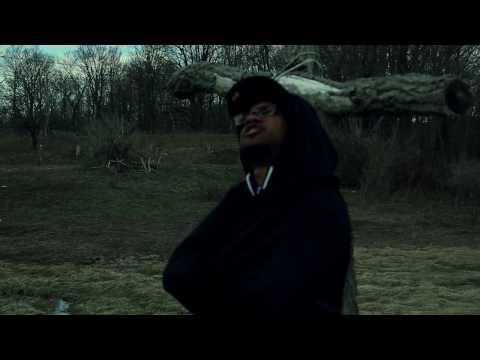 Black Cloak Lifestyle: Matter Ov Fact broke it down as, "The black cloak lifestyle is all about getting things done with whatever tools you have, you know? You can just afford a wife beater, but just throw that cloak over you and look swagged-out and have it poppin'. It doesn't matter what we have underneath, when we're on stage, we just feel good, you know what I'm saying? Initially, the reaction would vary from crowd-to-crowd, but it's always funny to us no matter what. I think it's all about your body language. Like initially when we went on stage with cloaks and stuff, I had some degree of confidence, but I'm not gonna front, I may not have sold it as much as I should've. But nowadays, when I throw that cloak on and I walk out on stage, I think people can just sense the comfort we have, and they get comfortable, you know what I mean? We have more people asking where to get them than we do questioning them. At this point, we could come out in a pink thong backwards and I think people would rock with us as long as we have confidence [Laughs]" EP added, "And honestly man, at the point where we're getting, where we have loyal people checking for us, if one person says one slick remark about that cloak, it's on! We have people ready to kill on behalf of that cloak. It's no joke! Don't dare call it a cape! [Laughs]"
YouTube Game: EP provided his thoughts as, "You might catch a dude on the Internet that's got like five million views on a video and your typical person will say, 'Man, this guy's got a huge budget and tons of people helping him out,' but honestly that's probably not the case. That person just wants it, you know what I mean? And that's how we are. Prior to this year, we didn't have anything. We had one video that had 1,000 views and that was up there for like a year. And we were like, 'How the hell do you get five-digit views?' We started a fresh new YouTube page at the beginning of last year, and we didn't have any real goals besides that fact we wanted to see more than 1,000 views. We just wanted to see where it would go and next thing you know, we were able to get some pretty decent hits. And I'm not lying when I say it, no money's been put into it, we haven't had no critical big name cosigns, no big label backing us … it was strictly us and it made us realize that if you want it, you just need to go out and make it happen. We have the same equipment we bought with money from our high school jobs."
Self-Contained Unit: Matter Ov Fact spoke for the duo, saying, "Beats have always been something we pride ourselves in making and so we never really had the urge to reach out to someone for beats because we always felt that we were sufficient in that area, you know what I'm sayin'? I can't front, we get hyped on our own beats just like we laugh at our own jokes. When it comes to other stuff like videos and photography, its just stuff that we've been interested in. Now, if we need something done that we can't do on our own, we have no problem reaching out to other people, but it just so happens that thus far, that really hasn't been the case." EP contributed, "No question it started out as a necessity. When we were young, if we could've afforded to reach out to other artists to get beats and whatnot, we absolutely would've done it, but when you don't have access to those resources you start doing things yourself. But then as it progressed, we were like 'Well, we really like what we're doing, so we're going to continue doing it ourselves.'"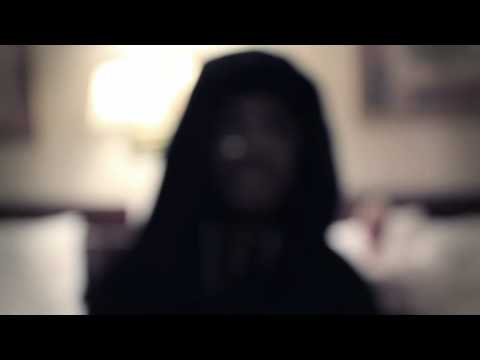 Bamber Cose: EP: "If you check out our videography, she's been making appearances in our videos since 'Doppelgang Affiliation.' You know, some debate whether or not she had the haircut before Amber Rose, but it's definitely debatable. I've had Bamber in my life since the early '90s and my sister gave her that haircut years ago, so I think she had that haircut first to be honest with you." Matter OV Fact said, "When you can't have real women giving you love in videos or on stage, you gotta just make do with what you got, you know? We just like to have that female presence, even if she's not a living, breathing female, she's a female to us man. [Laughs]"
No York: EP commented, "We're happy to be from New York and representing Hip Hop, but as far as trying to bring back the territory, we're not about that. We're not those, 'Let's bring back that golden age essence boom bap, bro!' We're not trying to do that. It's all about moving forward and all that, you know what I'm saying? We don't want to become noticed as an up-and-coming New York act, along with all these other New York dudes. If you're from New York and you want to champion behind us, that's cool, but if you really like it, that's why we want you to like it. Because you like the music and you like what it's about, and that's what we really appreciate. I think that it's great that a lot of talent is coming out of New York right now, but the whole idea of certain regions getting love is really prior to this internet age because at this point, anybody can come out of anywhere, just be nice and have cool, quality, creative stuff. Right now some dudes from New York are getting some real good shine, which is a great thing, but it's really on anybody. If you live in Oklahoma, just come out with some quality music and you will get recognized."

Love Abroad: EP noted, "Germany, France, Australia, Belgium, Sweden, Spain … they've all been showing us love. Europe in general has been overwhelmingly supportive of what we're doing. We're heading out to Europe in February and we cant wait kid! It's crazy. We'll be there for a month and we have shows damn near every night. Some shows include Dilated Peoples, Souls of Mischief, and some of them we're even headlining, so it's going to be beautiful."
Port Authority 2: EP: "We just happened to catch him [Marco Polo] around the city and we just started talking. It wasn't really set up. We had mutual respect for each other and we were just like 'We'll link up when we link up.' We were promoting Lone Sharks heavy in the city and we were all over the place and we happened to link up. We shot over to his studio and just started talking about stuff. At the time it wasn't even about doing anything for his album. We were just vibing and that's the thing about us … if we're going to collab or whatever, we want to look at you in your face [Laughing] and chill with you. We made a track that we're really proud of. The track is cool and he said on Twitter that it'll be on Port Authority 2, so that's exciting man. Definitely." Matter Ov Fact stated, "That's a cool dude right there. He wasn't weirded out or anything like that. He understood the Doppgang humor, you know what I mean?"
Future Endeavors: Matter Ov Fact: "We have a sequel to the Beats For Brothels series coming out in April entitled … wait for it … Beats For Brothels, Vol. 2. After that, expect the next full-length body of work entitled HARK! We also plan on physically re-releasing our debut project 2012: The New Beginning. It's going to be a good year. I can feel it in my bones … pause. [Laughs]"
Purchase Music by The Dopplegangaz