After Common took subliminal shots at soft rappers on "Sweet,"
Drake announced at a concert that if anyone had a problem with him, they should say it to his face. During an interview with 107.5 WGCI's Tony Sco (via FSD), Com maintained that it wasn't directed at Drizzy but said that if he felt he was offended, then so be it.
"I made a song that's definitely a Hip Hop song. In Hip Hop, it's like stepping in the ring. Rap is a contact sport. So I talked about this cat that's soft and sweet," he said. "Drake felt offended and felt it was directed towards him, so he said, 'Man, say it to my face.' My thing is, I'ma keep it Hip Hop. Stay on that tip. But if he falls in that category, then so be it. I'm not going to hold my tongue."
He compared it to Jay-Z's takedown of Auto-Tune on "D.O.A."
and how T-Pain fell into that category, though it wasn't directed towards him.
"I look at it like when Jay-Z made 'D.O.A.' I don't think he specifically as like, I'm going to specifically write this about T-Pain. But T-Pain fit in that category, so he might have felt offended. But it's all Hip Hop. At the end of the day, it's Hip Hop."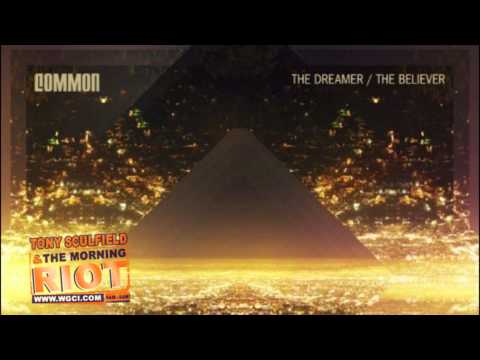 RELATED: Common Clarifies Alleged Diss Towards Drake On "Sweet"