On his cut "Sweet,"
Common takes aimless shots at "soft" rappers, rhyming, "Y'all niggas man, y'all soft motherfuckers / Singing all around me man, la la la / You ain't motherfucking Frank Sinatra / Uh, lil' bitch / Sweet ass motherfucker."
While many believed this was a diss directed at Drake, Common recently spoke with V103 Atlanta's The Frank and Wanda Morning Show where he clarified the lyrics.
"Some people have been saying that, but on that song, I'm just talking about whoever the cap fits. I'm talking about rappers out there that's soft and doing the same thing. So if the cap fits, then that's who it is," he said "That's all it is. It's whoever the cap fits, then let 'em wear it. I think it's a lot of creative artists out there. I think Drake makes some good music."
Naming Kendrick Lamar, J. Cole and Lil Wayne as contemporaries whose music he enjoys, Com said anyone who catches feelings from the cut are the ones he's dissing. "On the song 'Sweet' – which we did the video for, too, in Haiti, we just put that out – a lot of rappers may feel it. And if they feel it, then that's who I'm talking about."
Watch the full interview below.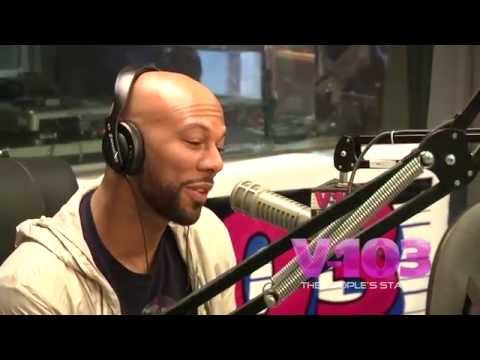 RELATED:Common, Rick Ross & More To Pay Tribute To Grandmaster Flash & The Furious Five