"I knew my fans needed something from me."
This is a statement you'd be hard pressed to argue against when Masta Killa is describing his new album. True, his musical catalog may not be as extensive as some of his Wu-Tang Clan counterparts (his last solo effort was in 2006), but the 43-year-old emcee has had enough wisdom to navigate the Rap game for the last two decades without ever 'falling off.' Accordingly, Selling My Soul looks to carry on that tradition.
Catching up with HipHopDX, Masta Killa explained the motivation behind his new album (due out December 11) including a tribute to Ol' Dirty Bastard. He also touches on his collaboration with Dogg Pound member Kurupt, as well as his feelings on Wu-Tang's legacy 20 years after their seminal debut Enter The Wu-Tang (36 Chambers).
HipHopDX: I want to start off by discussing the title of your new album Selling My Soul. Last month you made the tweet, "If your art is your career, then everyday you're selling your soul." Can you elaborate on that concept for me?
Masta Killa: I think anything from the inner-self that you create, anything that you give your all or anything that you apply yourself to, that's a part of you. We do business every day. We're in the business to sell and make money, that's out job, this is what we do.
Most people when they hear that phrase affiliate it with something negative that's being done. But actually, it doesn't have to be. It all depends on how you're channeling the energy. I've took my time and my soul and created something that I thought was going to be nourishing to the musical universe and to people who are fans of my mine from Hip Hop and create something from the soul. And when you're in the Hip Hop business or any musical business, we sell music. So I embraced it from that outlook.
DX: I'm glad that's the case, because like you said, I think some people were initially under the impression that the title Selling My Soul was a negative connotation. With this being your first solo project in six years, would you say you took a different approach in the studio, or was it similar to the creative process with the first two albums?
Masta Killa: It's always a similar process when it comes to being creative. I never want to serve a meal that didn't taste good. Any rhyme that I write or anything that I put my name on or associate myself with, if you heard me or I was a part of it, I hope you enjoy what I bring. I never want to disappoint that.
DX: And so you're saying by doing that, you took a similar process because that's what you're comfortable with, correct?
Masta Killa: That's always the formula. I can affiliate music as being soothing and nourishing as a meal. So, if I'm preparing any meal, you would hope if your wife prepares your meal, that she puts the same love into the dish every time she makes it for you. Even if it was two different dishes you would hope that she put the same love and nourishment into making it for you as the last.
DX: Definitely. I had one more question before we get into the albums' contents. The last time you spoke with HipHopDX in 2010 you mentioned the title of a possible project called Soul & Substance, which is a way that you described this new album and is likewise a track name on the album. Would I be correct in presuming that Selling My Soul is the project Soul & Substance but with a new name?
Masta Killa: It's all one in the same. I may have just released it like this because I might have wanted to wait closer to actually what was gonna be effective with what I was thinking. It's just similar to the same way of how I released a portion of a video, but then I actually had the real version tucked away and waited until the proper time to give you that. It was all one in the same and all of the making at the same time, I just chose to give it to you how I did.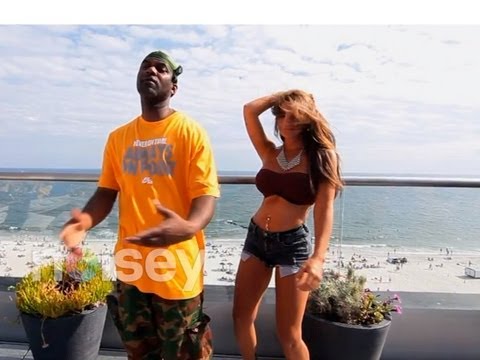 DX: You talked about how you did sort of a spliced version of two songs, and that's what you did with "What U See" and "Cali Sun." Speaking specifically on "Cali Sun," it's this spirited, upbeat tune that fittingly plays to the name of the track. I know Tha Dogg Pound and Wu-Tang have worked in similar circles, but I believe this is the first time I've heard you two specifically together. How did this collaboration come about with you and Kurupt?
Masta Killa: Well me and Kurupt, we've been down for years. I've always been a big fan of Tha Dogg Pound, big up to Snoop Dogg and Daz [Dillinger], and rest in peace to Nate Dogg. The whole West Coast, everybody. The N.W.A. days, all of that. Cypress Hill, the whole vibe out there man, the Bay, everything. I always loved that whole vibe.
Sometimes you can be in passing with someone in the same business and sometimes things just take years to finally come to pass. We made it happen and it was a good feeling. It was just like a normal day. [Laughs] It was like, okay, we finally put it down. We're finally in the same place at the same time and we vibin', let's get it done. And there it is.
DX: Yeah. On the flipside, you recently released the record "R U Listening," which is more soulful and I think more fans would probably say that's a sound you're closer to. Would you say this is also a better example of the overall sound for Selling My Soul?
Masta Killa: Each song has its own vibration. How they mesh together, how it's weaved and woven is what makes it an album. So you really have to absorb every vibration of each song to appreciate everything for what it is. It's all a body of work, but appreciate each song. Each song has its own world, you know what I'm saying?
[Writer's Note: Prior to this interview being published, the record "Dirty Soul" had Ol' Dirty Bastard listed as a feature on MastaKillaMusic.com. It has since been modified accordingly.]
DX: Yeah, that sounds like a good way of putting it. Aside from Kurupt, the only other guest you have on Selling My Soul is on the track "Dirty Soul." Not too often are we treated to an Ol' Dirty Bastard feature. How would you describe the sound of that record?
Masta Killa: Well the [Ol' Dirty Bastard] record is more of a tribute. That was more of me just reflecting on good Soul music and just music in general. And just reflecting on many solo artists or groups that affected how I grew up on music, just loving different chambers and variations of music. So when I was thinking about being soulful, one of the most soulful people that I knew was Ol' Dirty. He was like the soul of Wu-Tang [Clan]. So with the kind of production it was, I said to myself, this is something he would have loved to rhyme on. And I felt something that he would have said, and I said it.
DX: With this new album coming out December 11, you've also mentioned a project in the past called Loyalty Is Royalty which is something that will proceed this album. Obviously you're knee deep in putting Selling My Soul out, but how far would you say you're on Loyalty?
Masta Killa: Man, I mean I have…I love to create music. This is one of my passions; it's just like playing chess. I'm always gonna write something, I'm always gonna put some music together. I have many different things that I've created, so who's to even say? It might be [Loyalty Is Royalty] that could be next. It might be something else I might feel that's for the time, because everything is time and season and how I view it before I release it. And for this particular time I knew that my fans needed something from me. And right now, for the time, it felt right to put out some soul and substance, Selling My Soul. It felt right for that type of chamber. So that's why I'm releasing that at this time.
Now, I'm not trying to make you wait too long before the other project, because it's been so long. So within a time frame, if it feels right for Loyalty, it'll be Loyalty. If not, it might be something else, but whatever it is, I'm gonna put my dedication into it to come as close as a classic album that I can produce.
DX: And from a fan standpoint, that's all we can ask. Speaking of timing, it's great to see and hear all these new Wu-Tang Clan releases coming out. You've got Selling My Soul, RZA recently released The Man with the Iron Fists with an accompanying soundtrack, then you have Ghostface Killah linking up alongside Sheek Louch for Wu-Block. What can you tell me about the record you did for that called "Drivin' Round"?
Masta Killa: Man, first of all, definitely looking forward to that Wu-Block project. My brother [Ghostface Killah], he definitely reached out for me to come to the studio and be a part of that project. I'm pretty sure there's gonna be a lot of heat on there. I can't wait to hear it, and coming in and doing my verse, hey, it was just another day at the office for me. Once again, working with my brother, working with a Wu member, working, period, is what I do and I love it.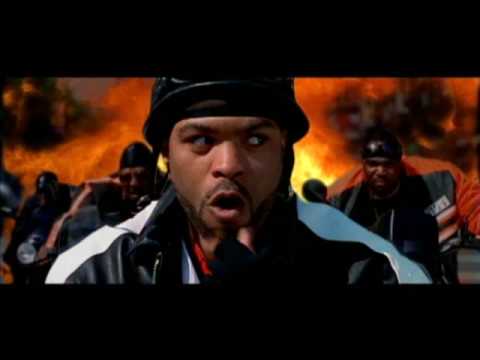 DX: That's dope. Let's end on this question here. This time next year marks the twentieth anniversary of Enter The Wu-Tang (36 Chambers). I'm sure at that point you and all the members of Wu-Tang are going to be bombarded about questions of the album's legacy, so I figured I'd start that off early. For you, how do you see that album and Wu-Tang fitting into the history of Hip Hop?
Masta Killa: Man. I don't think you have too many group or even solo artists that are 20 years strong and still current and active. For anybody that's still doing it, that's a blessing and achievement itself. So to still be relevant and to still come together and give the fans that gift, it's like man, it's truly a blessing to me. That's how I see it.
Purchase Music by Masta Killa
Purchase Music by Wu-Tang Clan