The second night of the Made in America festival had Pearl Jam as its headliner, but fans who missed Jay-Z the night before were treated to a special performance by Hov.
Near the end of the Rock group's set, which included songs like "Alive" and "Jeremy," Jay stepped out to perform "99 Problems," with Pearl Jam, who handled the instrumentals.
Watch a video of the performance below, spotted at HHNM: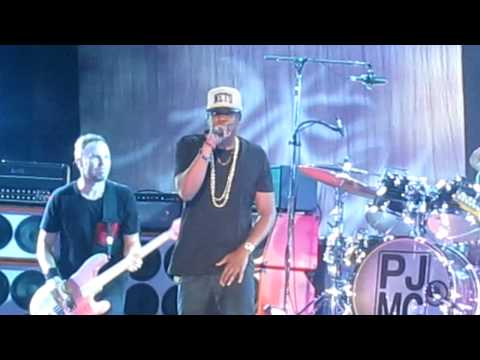 The rest of the day was star-studded as well. In addition to Run-DMC, performers included Odd Future and Jill Scott.
Odd Future's set included performances from Tyler, The Creator, Hodgy Beats, and a slew of other members as they performed cuts from their various projects. Watch the performance below, courtesy of Yardie:
RELATED: Run-DMC Performs At Made In America Festival In Philadelphia