The wait for Inglewood rapper Casey Veggies' collaborative project Young Nigga Movement (YNM) may likely get a little longer now that the 19-year-old emcee has shifted his focus to his debut album.
When asked about YNM during an interview with TheSermonsDomain.com, Casey revealed that the project may come out "one day," but as of right now the focus is on his next album.
"It was just the youthful fun thing. And the Young Nigga Movement thing is more just like a statement and just like a mindset…You just never know it might come out maybe one day," Casey explained. "It might be called something else. It was basically gonna be more collaborative like me working with other young artists, producers. Bringing them all together and doing it in my way. That's pretty much what I was gonna do. It's on the backburner because I'm just more focused on my next album."
While Casey is currently not signed to a major label, he is now managed by Roc Nation and also shared that he's open to signing to a major label in the future.
"Right now it just seemed like the perfect time to put it all into play and we just locking everything in," said Casey. "And I think it's gonna be a strong thing with Roc Nation managing me. On top of what we already do for ourselves with Peas & Carrots. It's just another thing to brighten things up a little bit."
"I think me as a young artist and just a risk taker I think yes it would. So you never know what could come the next couple of months," the rapper added when asked if signing to a major label would be a smart move.
Details on Casey's debut album remain scarce, but the rapper's most recent project Customized Greatly Vol. 3 was released April of this year.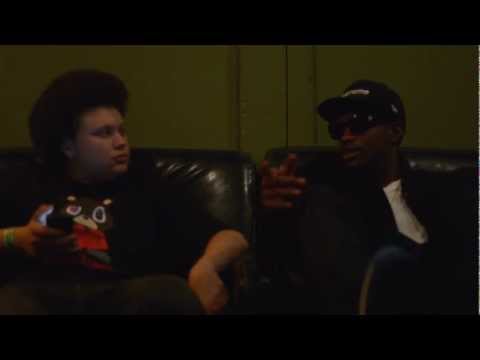 RELATED: Casey Veggies Talks Odd Future, Roc Nation Rumors