Albany, New York is not known for its Hip Hop scene. Emcee AWAR, however, is out to change that perception. Since entering the game in 2005, Awar has become one of the hardest working and most popular emcees to come out of Upstate New York.
In a recent phone interview with HipHopDX, AWAR talked about his ascension within the independent world, and polishing his most recent debut LP, The Laws of Nature, which was released yesterday (August 7). The work boasts production and features from Alchemist, Nottz and Murs, among others.
Beyond personnel, The Laws of Nature features both AWAR's gritty streetwise and soulful lyrics, and fans of all of Hip Hop's sub-genres can appreciate his dynamism. "The soulful stuff really speaks to me but it allows me to speak on a more personal level sometimes, whereas I also feel like, especially where I come from, some of the more rugged tracks really speak to the real Hip Hop audience a lot," AWAR noted, with plenty more to say:
HipHopDX: So my first question for you is, you're from upstate New York, whereabouts exactly?
AWAR: I'm from the Albany area, 518. I actually grew up in a smaller town outside of Albany but you know, Albany and 518 is the area where I'm from.
DX: Do you consider the Albany Hip Hop scene to be, you know, along the same lines as the traditional New York, East Coast scene?
AWAR: Um, I'd say it's very… Albany's scene is very mixed. It's got a lot of hardcore influence to it and there's a lot of live band Hip Hop stuff going on too. There's definitely some you know, other artists that are kind of known that are kind of involved in Albany's scene as well. Like J-Live, he hosts stuff every year. There's definitely a lot of talent from Albany, but I'd say that, you know, there's definitely a different sound coming out of Albany than New York City as a whole.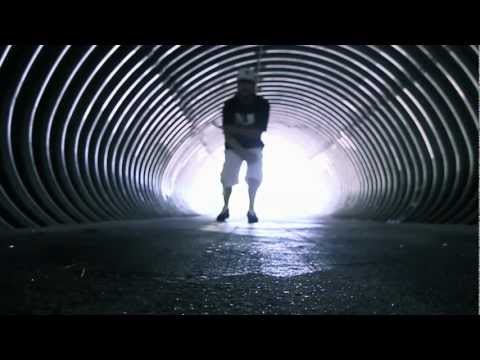 DX: Absolutely. And prior to The Laws of Nature you had a couple of online releases. What the last few years have been like, as far as how you got to where you are now?
AWAR: Yeah you know, I guess I can maybe go as far back as like 2005 where I really put together my first project. It was called Glory Days. It had a young M-Phazes, producing a lot of the beats, Vanderslice producing a lot of the beats. And from that point on I started doing shows and touring a little bit and you know, I went back to school and was worried about finishing up my degree for a couple of years. But you know, in the last couple years, I've been in the studio more than I have been my whole life and you know, the first project I dropped last year was called Things Of That Nature, it had production from M-Phazes, and Frank Dukes and Vanderslice and Deejay Tone whose from the 518 too. And then I'd also had a tape called Nature Of The Beast, which was about 10 songs that I dropped in, I believe was July of last year. And that had some more [on the] production lineup: Ayatollah was on that too, Alchemist was on that, um, Sid Roams was on there, Vanderslice, M-Phazes. And you know, that really helped me pick up some momentum online and with shows and that kind of thing. But then I've been working really hard on trying to put together a really complete [work], what I felt was an official album in the meantime. Some of the songs that came out on Things Of That Nature were originally intended for the album. You know, over time the project really evolved and some of the joints were, I thought, good songs that I wanted people to hear them and start building my fanbase through some of the free material. But at this point I feel like, you know, I have an album that I think is worthy of selling in stores.
DX: How did you develop a working relationship with Nottz and Raw Koncept?
Awar: I hit up Nottz's manager Darryl [Sloan], a couple of years ago and we've been building for [some time]. I went out to Virginia and we kicked it. I was shooting some videos out there, and Nottz made a cameo in one of the videos and we were still building from there. And you know, Darryl and I have a very good relationship; I've been sending him music throughout the course of the last couple years and he basically said, "Look, if this is where you'd like to go with it, you know, we'd like to help you with putting your album out." So you know, that's why I decided to go with Raw Koncept [Records], 'cause other than that I've been pretty much moving independently at this point.
DX: What's the concept of The Laws Of Nature?
AWAR: The Laws of Nature is definitely a reflection of real life, a reflection of the struggle and trying to focus and stay consistent and really be dedicated to my art-form. And I kind of feel like the emotions that I was going through with my real life gave me, [it] kind of inspired me to put together this project and you know, everything coming together the way I wanted it to kind of was the laws of nature to me.
DX: You've got tracks like "Tunnel Vision," and "Elephant Gun" and "Until The End," that really showcase a wide range of lyrical styles. Do you like to write your lyrics before you hear a beat, or do you like to hear a beat first?
AWAR: Um, yeah I always write the tracks usually the first time I hear a beat. I'll just ride with it for a while and sooner or later it seems like the concept just pops in my head if it's the right kind of beat for me. So from that point on I write, once I hit my stride with the writing with this album, it really kind of came together pretty quickly. It's kind of about being caught in the moment too.
DX: You got to work with Murs, Joe Budden, Jake One, Alchemist, a diverse group of emcees and producers. What was it like getting acquainted with some of these guys and how was it working with them?
AWAR: It's really an honor, man. Some of these relationships are years in the making. I kind of have my own in-house squad between Vanderslice and GreenSteez, and some of these guys have really shown interest in the music and have really been good to work with. Some of these Darryl hooked us up with: Murs and got Latoiya Williams on there; she really killed the hook on the joint called "I Arrived." All the artists that we picked are… I just thought really complemented the music and brought something extra to it. As opposed to really trying to overfill my album with features, I just tried to pick the people that complemented the tracks I chose them for that were best really.
DX: How confident are you going forward with future endeavors now that you've made some pretty clutch contacts?
AWAR: I feel really optimistic about the future. I'm still going to make sure that I get the best music I can to convince the world. I'm really picky about my beat selection process, but I also feel like I'm in a really great position to have access to some of the producers that I do. I think that I set a standard for myself with this album and I'm just trying to reach higher with each project, just take it up a notch.
DX: Just a couple more questions. You've already done pretty well for yourself in a short amount of time just between collaborations on this album and other works you've done. Who else, producer or emcee, do you hope to work with sooner than later?
AWAR: Um I definitely- I mean of course I've got to say I'd love to work with the [DJ Premier]'s and Pete Rock's, and Large Professor, and those kind of people. I'd love to work with Just Blaze, Hi-Tek and Dr. Dre and Bink!,and you know, I really feel like I got to work with some of my very, very favorite producers on this album though.
And you know, as far as collaborations, I just want to work with people I admire. I'd say some of my favorite emcees are Nas and Scarface and Pharaoh Monch and I'm just trying to have that caliber of lyricism and imagery to what I'm doing and you know, hopefully those kind of artists gravitate towards it and we can have some songs done. But as of this point, I'm just trying to stay focused on my goal.
DX: What are your goals for the summer and the rest of 2012?
AWAR: I'm going to be pushing this album. Since it's an independent release it's, not so much about first weeks sales for me as it is about visibility and getting out on the road and the people and trying to connect with the people and let them know that this The Laws of Nature album is out. As far as what I'm doing in the studio right now, I'm working on a project with my [producers] Vanderslice and GreenSteez. We're pretty far into that already and I'm going to be putting together my next album after that.
Purchase Music by AWAR