Phonte is trying to figure out what's next. The emcee/producer and sometimes-deejay has had more triumphs than the average rapper attempting to experiment with other avenues. This time he's not "Phonte of Little Brother" or "Phonte of Foreign Exchange," he's simply Phonte. After the 2011 release of his praised solo debut, Charity Starts At Home, he's been enjoying the present and basking in the glow of his name in lights. For as long as the North Carolina-based rapper's been a part of music, it's only now that he's experiencing complete autonomy and loving every bit of it.
Within the next few months, Phonte will be globetrotting with his musical partner, producer 9th Wonder – from South America to Europe – but for now, he's content in building relationships and experiences with young fans here in the States as he acclimates to the notion of rolling solo.  
HipHopDX had the opportunity to catch up with the host of Red Bull's EmSee National Finals in Atlanta recently. We talked about finding his own way, Charity's overwhelming response, and Drake's role in Phonte's newest fanbase.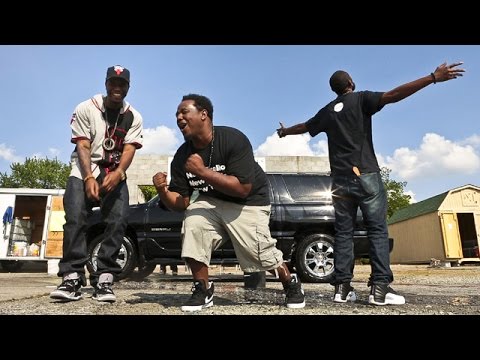 HipHopDX: How's your life changed since dropping Charity Starts At Home?
Phonte: It'll be a year in September and since then… God, where do I start man? My life has changed in a lot of different ways. One thing is that a lot of kids know who I am now and that's kinda weird. If you were around for Little Brother, the early Justus League days, Foreign Exchange and so now for them, they've been hearing the name Phonte for so long, like, "Yo, you gotta hear this dude Phonte…" And they're like, "Well, where do you start?" "Well, start with this record," and so everyday for like four, five months I was getting hit on Twitter like, "Yo, I just copped your album," or "My dad put me on to you," or "My uncle put me on to you…"
So it was like, my generation of men are putting me on to the younger generation and then they're hearing me with Drake or they hear Drake shout me out like, "Phonte is my favorite rapper." They hear that from Drake and they're like, "Well, who is Phonte?" and that leads them to [CharityStarts At Home]. So it's really been just gathering a new generation of fans and really getting a lot of exposure for me as a solo artist and that's really the first time that's ever happened and it's really kinda weird. Even though I've been in the business for a long time, my first time seeing my name in lights was at B.B. King's [in New York City] and that was the first time I saw like, "Phonte" and I was like 'Holy shit,' [laughs]. It just really helps you see that you're starting over, so it's exciting.
DX: You've been in groups for the majority of your career. How scary was it to step out on your own?
Phonte: Um, I guess it was, more so, I think it was just a big learning curve. Writing within the context of a group, you know, "Okay I got 16 bars," but once you're by yourself… It's almost like the difference between writing short stories to writing novels now. The process is still the same but it's just a different approach. So for me, it was very scary and a lot of people are asking why I didn't do one earlier, but I really didn't have nothing to say earlier. I really didn't have… Everything I wanted to say I could've gotten out in the context of my group, be it Little Brother, Foreign Exchange or whatever. I had gotten to a point where I was like, "Well, I guess I'll do a Phonte album because I need to find out what that sounds like. For me." So people have enjoyed it and I'm grateful.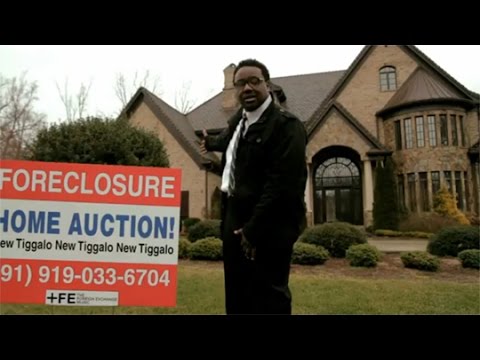 DX: Did it seem harder to do it all on your own?
Phonte: To some degree it did. Sometimes it's like you have to beat it out of yourself, there's definitely a point in any creative process I think, where you have writer's block. And the problem isn't that you don't write, the problem is that everything you write, you think is no good. So you definitely have to have those moments as an artist where you learn to say, "Alright, am I just being fucking lazy? Or is it just not there?" [Laughs] Nahmean? So there were definitely times when I'd have to just beat it out and be like, "Look. I'm going in and I'm walking out with a hook or a verse or a song. I just gotta get it out." But then there were times when it was just like, "You know what? I just have nothing to say. Let me just walk away from it and I'll come back tomorrow or two days later."
It's a very hard thing to learn how to police yourself and produce yourself when you've been in the context of a group and you have always kinda been motivating and corralling other people and once that's done you're like, "Well, how do I motivate myself?" 'Cause it's something you've never done before, so finding that rhythm is different. But I found it and towards the end it kinda started coming but coming off the blocks at first was kinda scary. Real scary.
DX: One thing you said when DX spoke with you last time was that Charity was to be a sort of introductory album that would embody Little Brother Phonte as well as Foreign Exchange Phonte and new listeners could choose which they preferred. The LP really did embody all of you, so what do you do for the next one?
Phonte: [The] next record, I mean… I don't know. [Laughs] I'll know when I get there. I know I definitely wanna do another one because I'm kinda feeling that itch now and I took sometime away from the studio after I finished Charity because it was a really draining process. So I had to go live life and recharge my batteries for a bit so I could get a new well of stuff to draw from but I'm starting to hear that noise in my head again so y'all will know once I know. [Laughs] I'm definitely gonna do another solo record but as for when it's gonna come or what it's gonna embody I really haven't figured that out yet but I know it's gonna happen.
DX: In the meantime, you and 9th have been doing a ton of spot dates. Any plans to continue through the summer?
Phonte: Yeah, yeah! I know we're probably gonna do Atlanta at some point. We headed to Brazil and Chile in the next couple of weeks. So that's gonna be a lot of fun. We're definitely touring throughout the summer and stuff. I'm also helping 9th [Wonder] out with some of his artists, like Rapsody. I'm gonna be on her [album, The Idea Of Beautiful]. It's very much a synergy thing going on.
DX: You guys did some shows in Texas recently where you took over with some of the spinning. People said you're pretty dope on the turntables. Will you be doing more of that this summer?
Phonte: I might, I don't know. [Laughs] Like, I, you know? Everybody's a deejay and if Paris Hilton can deejay then I can fucking deejay, shit! [Laughs] But I don't know we'll see how it goes, but it was a lot of fun. We had fun doing that.   
Purchase Music by Phonte
Purchase Music by Little Brother
Purchase Music by Foreign Exchange
RELATED:Phonte Breaks Down Personal Growth, Philosophy On Bringing Sexes Together Through Music