Amadeuztv/90.5FM KSJS recently caught up with Rapper Big Pooh following a performance alongside Slum Village. Pooh addressed the rumors that Litte Brother may be to reuniting after their nearly two-year rift. He said that while he feels no ill will to either Phonte or 9th Wonder, he's solely focusing on his solo career for the moment.
"If it is [a rumor], this is the first time I'm hearing of it," he said. "At the end of the day, I definItely respect and appreciate the foundation that was Little Brother, but at this point in time, I'm just concentrating on me. I've got genuine love for Phonte and 9th [Wonder] and I wish them luck, I wish them well, I [hope] they accomplish all the goals that they set out to accomplish, but I have to take this time to really concentrate on me and what I'm doing."
Big Pooh also discussed his upcoming sophomore LP Dirty Pretty Things, due out this November 1. He said that he feels like he's had a few false starts in his solo career, and that after five years of mixtapes and other projects, he's ready to hit the solo grind once again. He also added that he'll be releasing an EP with producer Nottz at some point this year.
"Perseverance pays off. I never wanted to admit, but I'm a perfectionist to a certain extent, and I think it took a couple of false starts to find a comfortable groove to put out my official sophomore project [Dirty Pretty Things]," he said. "I've been putting out projects…and they were just songs that I had, because I record like crazy. I always have at least two albums of material in the stash, but I finally found the correct zone…and lane to display my side of what Little Brother was. A lot of people don't understand about Little Brother, when we came together, we all had to sacrifice a little of what we were to make Little Brother work. Now, you're getting me totally. You can still hear the Little Brother influence in it, but it's me."
He added, "My new plan is to work with different producers [and] do EPs. I just want to get back to the days of the producer and the emcee in the studio together creating. I think there's a certain kind of synergy, a certain kind of magic that happens when the producer and the emcee are in the studio together…me and Nottz, we talked…and we finally gonna do our EP together, and I've got a crazy idea for that."
The full interview can be seen below.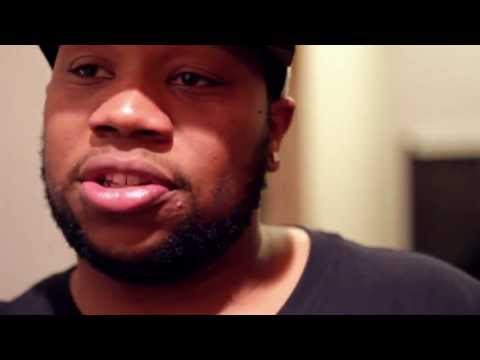 RELATED: Rapper Big Pooh Reveals Cover Art For "Dirty Pretty Things," Due November 1