It's been nearly a year since Detroit rapper Big Sean struck gold with his debut album Finally Famous: The Album, and already the G.O.O.D. Music rapper has become a certified Hip Hop star. Now, with his crew's project still on the horizon, Sean reveals that fans can expect his sophomore LP in stores later this summer.
In a recent interview with Mr. Peter Parker, Sean said that his second studio album will be out sometime this summer, with a single dropping later this June. He explained that with this next project, he focused on progressing both his sound and lyrical content. Although he did say that it won't be in short supply of chart topping smashes, he wants this project to inspire his younger fan base.
"[The album's] already almost done," he said. "It's coming out this summer…we're about to drop the first single off it this month.
He added, "I feel like this album is gonna surprise people. I remember being on my solo tour when I was in Colorado. It was cold as shit, it was snowing, and this kid was outside my bus – he was like 13 years old. He was outside all day…so my manager was like, 'Yo, you gotta meet this kid, he's been outside all day.' So we brought him inside the bus…we gave him a ticket to the show…we saw him after the show and we brought him backstage, and he was crying. He was like, 'Man, you're my hero, dawg. I just wanna make a better life just like how you did for your mom. Anything you tell me to do I'll do'…so when that dude was crying, that's when I realized that when you've got the mic and the crowd, you gotta say something or else that moment and that time will just be forgotten about and lost, so for this one, I'm really making music…[to] progress peoples' minds and give young people an inspiration."
Check out the full interview below.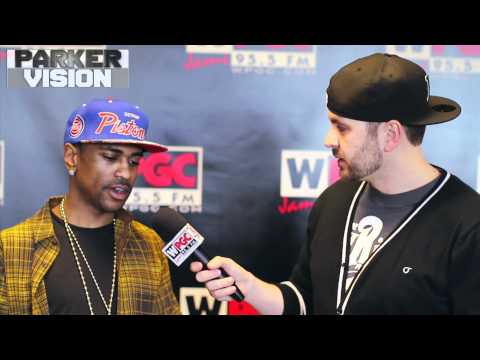 RELATED: Big Sean Speaks On Working With Frank Ocean, Disturbing Royal Family In London