Big Sean recently spent some time in London, England to record the G.O.O.D. Music compilation with Kanye West and his label mates. The crew took over the top floor of a hotel, where the Royal Family happened to be staying, and ended up disturbing the peace. During an interview with DJ Drama, Sean said that the Royals even called the hotel to complain about the loud music and smell of marijuana.
"We were in London recording right next to Buckingham Palace. We was right next to the Royal Family and then it was the Royal Family staying in the hotel we was recording in, because we made the top floor a recording studio. We was banging that bitch loud as hell, and they called and complained that 'The rap music is too loud, we smell weed, we smell marijuana.' They weren't used to that."
Sean, who says he is unsure of when the compilation will release, also touched on recording with Frank Ocean. He revealed that he and Ocean had separate sessions for his debut Finally Famous: The Album, but that they ended up on the cutting room floor.
"Frank Ocean's my dog. We had sessions for my first album, too. We didn't use any of that stuff for my album. But that's the nigga right there, that's a good dude. Someone who's very artistic."
Watch the full interview below.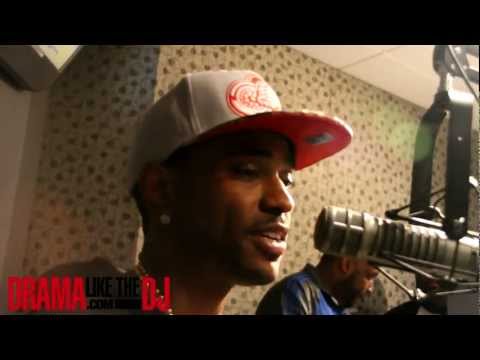 RELATED: DJ Drama Announces New Album "Quality Street Music"