Inglewood, CA rapper Shawn Chrystopher has been catching the attention of fans and critics alike with his unique genre-bending self-produced music. Now, it looks like Timbaland is more than just listening, as the Virginia Beach super-producer announced that he has signed Chrys to his label.
According to a recent video release by Timbo himself, he has signed Shawn to his Mosley Music Group imprint. Additionally, Vibe reports that the Cali upstart will also help write for Tim's Shock Value 3and Tim wil return the favor producing Shawn's next single "Biscayne." 
"[Shawn Chrystopher] is the new trill nigga from the West Coast – y'all niggas didn't think I was looking out there, did ya?" said Timbaland. "We're about to introduce you to 'One of My Homies' [Shawn's song], and guess what – he's also one of my homies, and I'ma say it like that. But be on the look out for the next one – I been kill y'all niggas."
Check out the video below.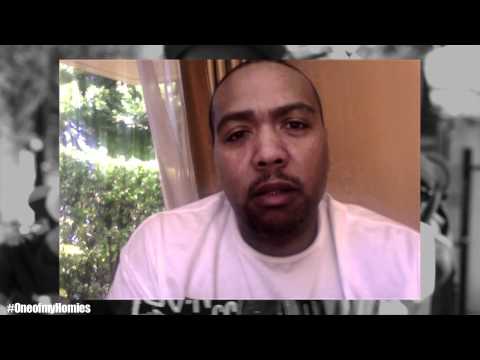 RELATED:Timbaland & Missy Elliott Debut New Song In New York City, New York