Slaughterhouse is currently prepping the release of their Shady Records debut welcome to: Our House, releasing June 12th. During an interview with Bootleg Kev, the foursome confirmed that Eminem will produce on the album but that DJ Premier, who said he was going to work with the quartet, will not.
Of Eminem's contribution on the production tip, Joell Ortiz said, "He does. You'll hear some on this one." Royce Da 5'9 said that DJ Premier will not have any beats on the project, but that it's all love. "That's my big brother, man. Me and Preem man, the cohesiveness is there so much because we vibe so much as people with each other. He's someone more than who I'm working with. He's my friend, and I don't call a lot of people that."
They also addressed Nino Bless' exclusion from the group around the time of its formation. Crooked I said that while he's a fresh emcee, he didn't have as many stripes as the current members and that it's nothing but love.
"Nino is fresh. Nino is a dope lyricist, but he didn't really fit the criteria. All of us have been in the game, been through things… It just made more sense that way. Shout out to Nino. He told me he was responsible for waking Joey up to me. I gotta salute him for that, if nothing else."
Watch the full interview below.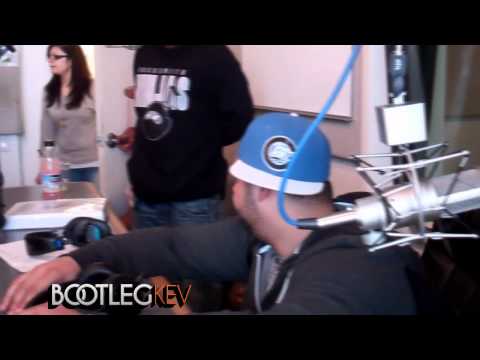 RELATED: Slaughterhouse Discusses Shady Records Debut, Eminem & Producers