An endorsement from Dr. Dre can still launch a career even if "The Good Doctor" has made the financially prudent decision to indefinitely halt the creation of Detox to focus on his $500 million audio empire. For further proof, just take a look at Snoop Dogg's marketing presence, Eminem's decade-long retail dominance or the current fervor surrounding Kendrick Lamar. In the case of Gulfport Mississippi's Tito Lopez, it literally didn't take much more than the point of a finger to make people stop sleeping on what was already a considerable body of work. Lopez undoubtedly appreciated the nod, but it also raises bigger questions about the fickle nature of Hip Hop fans and critics.
"What does that really say about most of the cats in the world if I've been rapping this dope or whatever but nobody paid attention until it took somebody to say that?" Lopez asked, during an interview with HipHopDX while in Austin, Texas attending South By Southwest. "So I'm not calling no names or making it a personal thing. But if it took that for people to pay attention, maybe people should just start liking what they want to like."
It should be noted that Lopez is not affiliated with Aftermath. Tito says the now infamous video of him wowing Dre, Stat Quo and a few others with some impromptu bars is the byproduct of mutual appreciation and having some shared acquaintances in the industry. Lopez isn't a rookie either. He's been releasing polished product since before Facebook surpassed MySpace only to be rivaled by Twitter.
"You can't deny what's in front of you if it's the truth," Lopez added. "I don't give a damn who you are. I could be rapping for Jesus Christ, and he couldn't turn me down. I just spit what I had to spit, and [Dre] fucked with it. Then we kept it moving forward from there."
Jesus' and Dr. Dre's approval notwithstanding, there is one endorsement that clearly means something to Lopez. While he's definitely appreciative of the Aftermath nod that has been his biggest look to date, he returned from Austin convinced that his latest video would increase his visibility even more.
"If you'd have asked me two weeks [from now], I'd have told you [the tipping point] was this new single called 'Mama Proud,'" Lopez explained. "It's something warming up right now."
The video premiered last week across all MTV platforms, and it has since been uploaded to Lopez's VEVO account for increased visibility. So will fans elevate the visual, which doubles as a showcase for post-Katrina Gulfport, to the level of motherly anthems like 2Pac's "Dear Mama?" Hopefully not.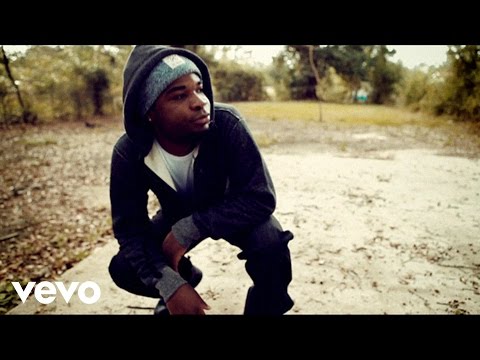 "I was in there writing the joint, and the next line was, 'I just want my mama to be proud of me,'" Lopez explained. "I was thinking of something to rhyme with it, but I just couldn't think of anything. So I ended up saying the same thing like five more times, and all of the people in the studio with me were nodding along like, 'That's a jam!' I said it with a little bit of a rhythm, and later on we were trying to figure out what to name it."
And so, despite only making the one, scant reference to his mother—an equally rabid Hip Hop fan—the title "Mama Proud" stuck. Yes, Ma Dukes even appears in the video. But Tito calls the title a device to "trick people into listening" to every bar within the song. Anyone mistaking the track for an ode to motherly love, is missing half of the point.
But, as our obsession with co-signs show, listeners can miss the point early and often. If Lopez's instincts turn out to be correct, then maybe some parental slight of hand can achieve even more than a viral endorsement from Dr. Dre will.
RELATED:Dr. Dre's Newest Discovery, Tito Lopez, Reveals How He Hooked Up With Dre And If He Worked On "Detox"