Sadly, very few Hip Hop acts ever make enough of an impact on the masses to warrant releasing a greatest hits collection. Thankfully, one group that did leave an indelible mark on the Rap game – and did so in just a few short years – is finally releasing their most memorable songs (along with some lesser known catalog cuts) together in one album as The Best of X-Clan. 
"Basically just to sprinkle some of the new generation with some of our efforts in the past," Brother J recently explained to HipHopDX (courtesy of Hoopla Worldwide) of his reasoning for releasing a "Best of" from his history-making group. "I think a lot of times when people ask about X-Clan, our catalog doesn't register – whatever didn't play on the radio when we had our heyday, as they say. We put a lot of knowledge out there."
"I think it will kind of send a [message] as far as how far we were with lyrics, even in the early '90s," he added about the project. "Giving away the ego and putting knowledge in place. I think that's a serious sacrifice, and it should be recognized."
Recognition of the knowledge of self subject matter contained in the Clan's first two full-lengths, 1990's To The East, Blackwards and 1992's Xodus, was made easy for listeners of all races and religious affiliations thanks in part to the group's Funk-fused sound, which spawned instant classics in the 45 King=-produced "Heed The Word Of The Brother" and the Brother J constructed "Funkin' Lesson."
"It touched so many different people, 'cause Funk was universal," explained Brother J of X-Clan's immediate impact. "A good foundation was laid for me to sample from, but I continued the message of it. Instead of hollering about hoes and rims or whatever usually is put on Funk, my thing was to continue the Mothership message [of Parliament Funkadelic]. And if you look at George Clinton covers you see a little red, black and green, and little soldier things going on. They had a wonderful combination of artistry and rebellion at that time – a real Black movement. But, they didn't have to wear it on their sleeve. George and them could be more cosmic and everything than revolutionary. But, I mean, we come from the beyond, my lord. And the music should reflect that. Every time we get into a good zone our mind transcends somewhere. Somebody gotta write from that platform. And that's where X-Clan brings that home lyrically through Hip Hop."  
While the tracklist for The Best of X-Clan includes the group's Mothership-inspired hits, the collection also showcases often overlooked album cuts from the Clan. And notably, although song selection for the project was done by Brother J, the transplant to California solicited the services of veteran West Coast producer Sir Jinx (who recently released his own new project, General Population) to function as a filter to ensure his selections were just right for the ears of a listening audience that might be unfamiliar with the Clan's catalog.
"[Sir] Jinx has worked with [Ice] Cube and Xzibit and all that, and he respects where the [X-Clan] catalog should be," said Brother J of his co-executive producer. "He was a listener to the Clan back in the day, so I'm sure he knows what to do and who would wanna see and hear what we got to offer."
What longtime fans of X-Clan may be a bit surprised to see offered to them on one-fourth of The Best of X-Clan are selections from the Dark Sun Riders' sole release, 1996's Seeds of Evolution. Brother J explained to DX that the inclusions from his other group's project appear on the album to tie all three of his pre-millennial efforts together as one continuation of the Clan.
"At that Dark Sun time, I had separated from the group that I created, from X-Clan," he further explained. "That was originally me and [Sugar] Shaft creating that group and then inviting Professor X and [Paradise the] Architect on board. Professor was basically the father of the [Blackwatch] movement; he wasn't the founder of our music group or our movement group. So, coming into Dark Sun, that was me leaving that element and starting to get a hold on things on my own. … So that was a transition period, between X-Clan of the '90s to X-Clan of now."
"I wanted [listeners] to see the bridge and the transformation of the music from us from sampling to now coming without samples, or a fraction of the sample base we used to use," he continued. "'Cause, you know the '90s, bro', we were sampling everything. An album like [To The East, Blackwards] would cost a million dollars to do right now."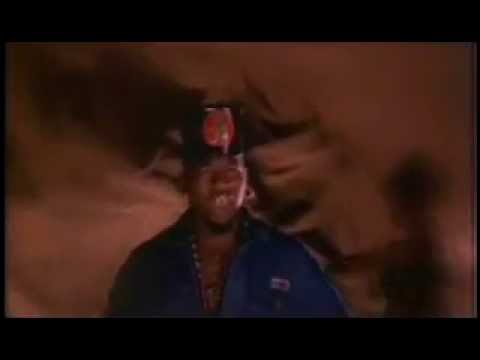 While Dark Sun Riders cuts made the cut for X-Clan's greatest hits, selections from the revamped Clan's 21st century releases, 2007's Return from Mecca and 2009's Mainstream Outlawz, were intentionally omitted from The Best of X-Clan to keep the focus on the group's early work.
"This is strictly a '90s project," explained Brother J. "I'm not even confusing it with what I'm doing [now], because it's two different worlds. This is for people who enjoyed our music of the past, and dug that vibration and frequency [of] that sampling, 'cause I'm not gonna produce like that again. It's not only too expensive, it's just that frequency – it's not played out, it's just not accepted. If Drake was rhyming on the samples I used for 'Verbal Milk' it wouldn't be the same. This generation is caught up on an Electronic sound, an Electronic frequency. And, we kind of have to blend [into that]. That means the older generation has to start composing."  
Brother J has already begun blending new compositions – alongside Madlib, Buckwild, and the aforementioned Sir Jinx – for X-Clan's forthcoming new album, Suited N Booted. The project will mark the first since Brother J reconstituted the Clan five years ago to not be released by indie powerhouse, Suburban Noize Records. From his discussion with DX, it is apparent that the Grand Verbalizer holds the label responsible, at least in part, for why X-Clan's return to the game has been met with far less fanfare than the group's triumphant introduction to the Hip Hop masses twenty years ago.  
"How does the inner city not know the Clan is out?," he asked rhetorically. "When we fought for the streets. We weren't reading books and talking about, 'Yeah, go ahead and go to the library.' Nah, man, they better look back on our history. The same history that they give respect to the [Black] Panthers and all these other movements, we lived that, man – in the '90s! And anybody living in the '90s knew it was heavy racial tension at that time. And we tried to make clarity to say get out of the race of it and get to the spirit of it, where they never could dog you. And they made us [out to be] all, 'Oh, X-Clan comes and it's 'Black, Black, Black.' Yeah, man, it's Black. Everything is African, homie. What it take National Geographic to tell you that it's all African? Any scientist in the world will tell you it's all African from the gate."
"Now they can hear us," he continued. "Now all my fanbase is grown and saying, 'Damn, I went to college for a million years and my professor kept saying, 'Yes, everything, Africa, Africa, Africa.' And now we can be seen for what we were: we were messengers. We weren't coming out with no radical political message. [Public Enemy] had more of a political standpoint than we did, bruh. They better listen to them lyrics."   
The Best of X-Clan is currently available for purchase online.
Purchase Music by X-Clan