T-Pain and Lil Wayne previously collaborated on several cuts with the promise of releasing a full album under the name T-Wayne. But after the project never surfaced, Teddy P has spoken on what happened with the project and why it probably won't see the light of day.
"When [Wayne] got into his litte trouble, that was right at the peak of when we was like, 'OK, let's go. Let's do this now.' He finally had time, then he went to jail," said Pain, who has about eight or nine songs in the vault. "Things happen and I'm pretty sure he's over the whole idea now. I don't even be bringing it up to him no more. I'm pretty sure he's way past that right now. He's doing big things."
T-Pain's new album rEVOLVEr, which features collaborations with Lil Wayne, Wiz Khalifa, Pitbull and more, is in stores today.
Watch the interview below (via Rap-Up).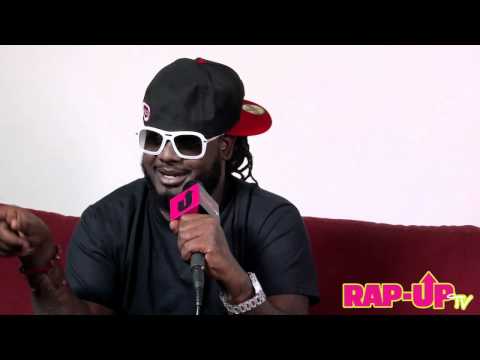 RELATED: Is T-Wayne Album Really Coming Out?