Ten is an important number.
The number 10 has long symbolized completion: from Ten Commandments, to 10 amendments comprising the Bill of Rights, to 10 yards netting that coveted first down in football.  
While not Biblical, political, or even necessarily as theatrical as a Tim Tebow touchdown, there is one other arena wherein the number 10 should be equally esteemed: within the Wu-Tang Clan. But sadly for fans of Cappadonna, the number 9 has long stood as the number of completion for the Clan.
While not making his official recording debut alongside his childhood friends from Staten Island until Raekwon's "Ice Water" and "Ice Cream" from The Chef's classic Only Built 4 Cuban Linx… in 1995, Cappadonna has come to be considered the completion of the group to most fans of the Clan. But yet and still, Cap remains officially "unofficial" when it comes to anything Wu-related.  
Recently, Cappuccino provided some candid clarity to HipHopDX about why one official Wu-Tang member is still, in 2011, having to argue on Cap's behalf for the emcee representing the number 10 to make the Wu's cipher complete. Dancehall Donna also spoke to DX about the seemingly revived rhyming on his just-released new album, The Pilgrimage, and why he never fell off with his darts post-Pillage but that it is "everybody catching up to me."    
HipHopDX: I wanna start off by asking you about "Pull Your Life Together." I was just curious if your lyrics about not looking down upon the downtrodden were inspired by your own walk in those shoes back in '02? 
Cappadonna: It was inspired by just the general experience of not only my life, but also those around me and those who was affected by what happens in my life, like my children, my children's mother, my brothers and sisters, my mom. So when something happens to an individual, it just don't happen to an individual, it's a chain effect on all those who love and cherish that individual. Yeah, so I had to take on the burden of my own fancy of being less fortunate, and then at the same time, I had to take on those who felt some kind of way that this was taking a toll on me in whatever fashion.  
But at the same time, the victory is being in tune enough to know that there's a greater calling other than that of material wealth and gain. So there was a lesson to be learned in that. And a lot of people don't learn that lesson.          
Cappadonna Explains Refreshed Sound On The Pilgrimmage
DX: Now, you're back on your pilgrimage, as an artist, and from the comments to DX's audio posting of "Cuban Link Kings"
folks are feeling like you're back "in Pillage mode." Do you feel like you're throwin' them darts a little more precisely now than you had been in recent years?
Cappadonna: Well, I always been my worst – I thought that I had been my worst critic, but I find that people could be really, really critical of you…on all counts and all levels. But I just feel like I'm doing what I always done. It's just a matter of people being able to grow with you, or change with you, or being able to identify with some of the things that you go through and how you express it … If somebody don't have no experience or never experienced, they might not catch on till five years later. So basically, everybody catching up to me. 'Cause I always been ahead of my game. I always been on point. The most I ever fell off point is when I tried to adhere and do what everybody else wanted me to do, trying to make things to please other people. See, that was my worst downfall right there, because you can never please anybody.
So I just keep doing what I do, I just keep trying to make the music the best way that I know how, and waiting till those who find favor in me reach out and start realizing after a short period of time or a lengthy period of time that this is something that they can relate to ….
Cappadonna Says Inspectah Deck And Him Are Connected To The Hood
DX: I noticed [Inspectah] Deck is rockin' wit'chu on two tracks on The Pilgrimage. Is Deck who you'd say you're closest to in the Clan?
Cappadonna: Well, I'd say that [Inspectah] Deck is more or less – he's more in the hood. He's more in tune with the hood than the majority of the rest of the Clan. He's always in there. Me and him basically was the last ones to really get out, [so] it's like our heart is there. We really have a deep compassion for the struggle. And they say the last shall be first, and this feel sometimes like we them last ones that really took it upon ourselves to act like we was on "high society." Hollyhood, you know how they say. We never forget where we come from because we always going back.
DX: I asked that question to ask this one: You've spoken in the past about the relationships within the crew not being as close as people might think they are, [but] have your communications personally improved with everyone, or is it still not where you feel it should be?
Cappadonna: I still feel like we got some growing to do. We got differences, but so do everybody else in life and in families and in business and in everything else that we have to face on our regular, daily routines. But, you know, there's always room for improvement. There's a lot of things that have to be put aside and overlooked, and we have to allow each other to move forward. But at the same time, move forward in a way that's … unifying to our team. We can't forget what we built together and what we stood for, what our principles was that we stood on on the way up.
The Wu-Tang Clan Has Not Yet Included Cappadonna On New Ventures
DX: Are you gonna be present for these Wu-Tang shows they're gonna be doing in December and January?
Cappadonna: Well, that's just a matter on how they judge me. It's like, they say only God can judge but it's like, I've sat down in front of my brothers, with them at one end of the table and me at the other end of the table, deciding on whether or not I was down with the Clan, or whether or not I should be getting paid an equal share – just mad different discrepancies coming up over and over again. I mean, even [Ghostface Killah], this year, ramped and raged on two or three different occasions about why the majority of the Clan is not understanding, or not seeing, that I've been a part of this shit since day one. And he's been voicing that for awhile. It's different when – When I voice it, it's just something that I should do, but when you got somebody else voicing it within the Clan, that right there raises questions.
DX: So if you're not sure about your standing when it comes to these shows, have you been in the studio with the rest of the group for these new recordings they been reportedly doing for a new album?
Cappadonna: Nope. I haven't been in there either. It's like, yo, you can't sleep on the technique though. Because remember, many have come, but the chosen are a few. And a lot of times God overlooked the multitude to find that one person. So while you might think you doing something by rising up against that, you might be separating yourself from – That's what they did, they separated themselves from all of the prophets.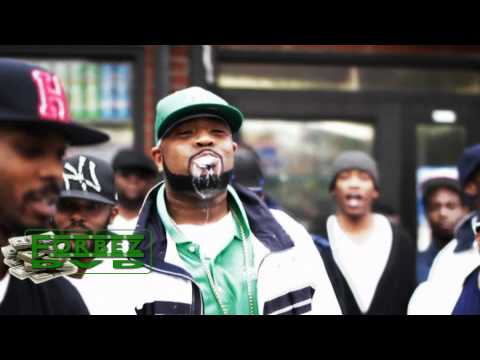 DX: Well, I don't wanna end on a heavier note so let's end this quick Q&A on a lighter note. I just wanna note that the video Forbez DVD shot with you for "Milk This Cow" [from The Pillage] might've been the video of the year. I loved how you did the Puffy in "Hate Me Now," pouring out the champagne but with the milk thing. [Laughs]
Cappadonna: Yeah! Yeah! And you know what was funny, man? I was so clownin' that day. It was just like … I don't know, I felt like a kid again. You know when you throw something back and then take it back it's like you reliving that feeling? It was crazy. My whole hood was out there, man! They was buggin' out. They felt the same way. And it wasn't about – Nobody was like, "Aww man, I don't got nothing to wear" and all that crap. It was like, "Yo, I'm in the hood, man. Fuck everything, don't try to change me into something I'm not, I'm just an all-around homeboy that lived next door to you, G."
So it's like, if somebody looking for me to be on some commercial-ass frontin' shit, don't even do it, 'cause I can't afford it. I gotta be real with myself and be real with what's going on so that nobody mistake me or ever try to accuse me of selling out or being something that I'm not. Yo, before any of that, I'm hood for life. And I love my brothers. And I would never, ever violate that trust fund and that line of loyalty. I proved that shit over and over again. 
RELATED: GZA Re-Signs To Babygrande Records, New Album Planned For 2012
Purchase Music by Cappadonna
Purchase Music by Wu-South
Purchase Music by Theodore Unit