Three years of waiting is enough to make almost anyone want to quit a career in the rap game. All that waiting has definitely not been easy for Glasses Malone, but after plenty of false starts, his debut, Beach Cruiser, finally hit shelves in August. With the chance to truly start fresh once more, the 2007 DXnext alum is planning on proving that he's the best in Gangsta Rap, and to do so, he's set to release plenty of new work in the coming months, enough to make it feel like he's hasn't been waiting at all.
Glasses sounds hungry and more than ready to turn to the next page of his rap career. He's waited long enough to prove himself, and he feels it's time to show the world exactly why Mack 10 and Birdman have stuck with him through everything. Next up is Monster's InK, a Halloween-themed mixtape he worked on with some friends, and prepped for release, back in 2008 or 2009. It's seeing the light of day November 1, and he's glad the fans finally get a chance to hear it.
HipHopDX chatted with Glasses Malone late last week to find out about Monster's InK, discuss how refreshing it was for Beach Cruiser to finally be out, and whether or not he felt his labels were trying to turn him into something he wasn't.
Photograph by S Dot Period.
HipHopDX: You're currently in Boise, Idaho. When you first starting out, did you ever think that Hip Hop would take you somewhere like Boise, or is it still weird when you realize that you're in the Idaho, about to do a radio show?
Glasses Malone: You know, it's funny, I always envisioned it would take me here. Maybe some other places – there's some places I definitely never thought, like I never thought it would send me to Italy or Germany or nothing. I mean, it's amazing to have people who don't speak English say your lyrics – that's just unbelievable. I don't believe it's true. How could that be?
DX: You've got Monster's InK coming out on November 1, right?
Glasses Malone: Yeah, I think that is what's gonna happen. I mean, it's kind of a project we did. I guess we just ready to let it go for everybody.
DX: Yeah, I was trying to figure that out. When I was checking to see what I could find about the album online, I saw info about it from '08 and '09, saying it was going to be released back then. Was this something similar to Beach Cruiser, that's it's been in the works for a while and it's just finally getting the chance to get released?
Glasses Malone: Yeah. It's something that's been completed. It's already been completed. It was done in '08 [or] '09. I mean, I think we just put it out there to be released. I know this is gonna sound odd, but it was something that's been done, and I guess we just gonna put it out just for people to have because they never got the chance to have it.
DX: It's a compilation that you had sort of overseen?
Glasses Malone: Yeah. Me and a couple of my boys just had some fun and made some dope music. It was Halloween, so we just toyed with some ideas and it kinda came out kinda cool.
DX: It sounds like a really fun idea. I had listened back to "He's Alive" by Quiz, and that hardcore, Gangsta Rap feel is still there, but you've got a fun Halloween vibe to go along with it. It's something I haven't really heard before.
Glasses Malone: Yeah, we just have fun. I mean, at that time, that's what we were doing. We had a lot more fun making it then. We're just putting it now for fans just to have, you know what I man? We haven't done much of a promo job on it. We just want fans to have it. I mean, why not? There's no boundaries to what we doing right now. Now is just about letting people hear how great we are musically and continuously dropping project after project.
DX: You finally had Beach Cruiser drop in August. Has it been welcoming to truly start fresh again instead of worrying about release dates and such? Has it been great to really just start over?
Glasses Malone: It's exciting. I ain't gonna lie man, I feel like a real artist. When you're doing mixtapes and you're doing that stuff, that stuff is fun because when you're gaining buzz and notoriety, that's an awesome feeling, but to truly be in the music business, you have to release albums for sale, you know? You have to build a catalog. After a while, I just started feeling like "Damn, am I really an artist? Yeah, I make music, and I've had great budgets and mixtapes and great deals worth money, and I've made money, and I make money, but damn, I can't even put out an album for the fans to pick up commercially." It starts to make you look at yourself in the mirror like "What the fuck?"
To finally have it come out and watch it perform, it's like starting fresh. You're able to build your career finally, and I'm just welcoming to the whole idea. I'm just ready. I just wanna get going to show everybody that I'm better than everybody doing what I do. If they're making gangsta rap, I'm better at it. [I keep my] topics relevant about what's going on in the streets. Not what's going on Hip Hop. Not what's going on in my mind, but what's going on in the streets [but] what's happening in the streets of Southern California, or what's happening in the streets of New York – that's all I want my music to be about. That's it. I don't want songs about making it in the industry or none of that stuff. I want it to be the guide about what's happening in the streets. If you're from Beaverton, Oregon, I want you to be able to know what's going on in Watts, California, or what's going on in the slums of Philadelphia. I want everybody to be able to gaze in on what's happening on the streets in my album, like what's really happening.
Hopefully this "gangsta soul" – this genre I'm creating, gangsta soul – is the perfect outlet for it to be accepted by the masses a lot better, for women to be able to listen to it and not just think "This is some nigga that I probably gotta clutch my purse tighter when he comes around" but "I wanna go see what Glasses Malone do live on stage," because I feel the blues and the street life. That's all it's about for me. That's what gangsta soul is about, and that's what my music is about from this point, the blues of living the street life.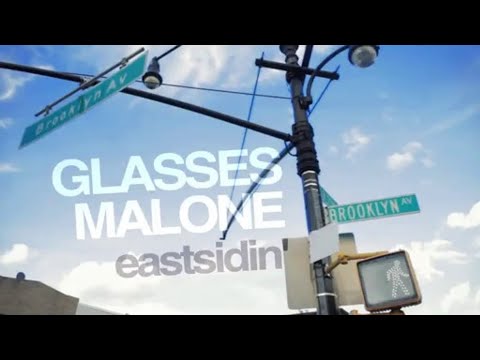 DX: With your main concern being to let people know what's going on in Watts, did you feel that, with labels really trying to push to get a good single before allowing for a release, they were trying to make you into something that you weren't? Did you think that you were being misread or did you just see it as something you had to do?
Glasses Malone: No, no . . . In fairness, [Birdman] never probed me. He just wanted a hit single because that's how you do business, but he never probed me ever to go Pop. In all honesty, he was the first one to be like "You know what, fuck that. We not finnin' to water down what you do in these streets and for these streets for you to have a radio record. If they don't wanna get behind what you do, we gonna do it without them."
I think there was a pressure to create a single for a while, but I don't think it was ever to make a pop single. I mean, you gotta think, where they from is different. They play the most urban records, the most gangster records – you know, [Rick Ross' "Blowin' Money Fast"
] would be #1 down in Miami, but where we from, the population is different. The urban crowd is not as big, so the #1 record would be "Party Rock Anthem" by LMFAO because that's what is going on in California. That's [what the masses want] in California.
Just even Birdman understanding what's happening and saying "Glasses, that's not what you wanna do" – that says a lot. I don't think my record label has ever pressured me. They pressure me to make the best records. If somebody is doing street Rap, they shouldn't be better than me. That's what Birdman and Mack 10 is pressuring me to be: the best at it, period. [Young] Jeezy shouldn't be better. [Not] Ross…nobody should be better than me at making street Rap. I have to be the best at it. I do it every day to this day. I still live in these streets. I'm still doing whatever I'm doing everyday. I understand what they're saying because I'm not much of a competitor, but at this point, I have to become one of the best. I have to become one of the most lyrical. You have to be able to feel the pull and the power in what I'm saying or I'm not doing the right thing, you know? I have to be a modern-day Scarface at this shit, or how is it gonna work out for me, because I'm not much of a dresser. I'm not a flashy nigga. I'm not in a fashion show. I'm not swaggin', you feel me? So I need to be the best at it, because I'm not gonna tighten up my shirt to tighten up my jeans. I'm not finnin' to go get a whole bunch of fake jewelry or go spend a whole bunch of money on real jewelry, so I need to be the best at making good music. And that's what I'm gonna do.
DX: And with Cash Money Records being so successful right now, maybe more labels should take cues from them. When you read what their artists say about the label, Cash Money really just pushes for them to do their own thing, and it's really worked well.
Glasses Malone: Definitely. I mean, obviously it worked well with Lil Wayne. People can say what they want to about Lil Wayne. People can say what they want to about Drake, or Lil Wayne, or Nicki Minaj. They're all successful. Even Tyga. You have to do you. Don't get me wrong though, this is the entertainment business, so you have to do you times 10.
I have a single with Suga Free, a song that's coming on the new album, called "Street Life." The video can't be the same video that Lady GaGA was shooting. It can't just be – everything has to be magnified. It has to be entertaining to a different degree. At this point, like I said, getting Beach Cruiser out was a blessing and it also was a teaching experience. It was a learning experience for me because it made me say "Okay, I know what I'm gonna do with my visuals," because when I put out my different visuals for people to see, I see what they attach to. It's like "Okay, every visual needs to be this," and that's what it's gonna become. It's gonna become true entertainment. It's gonna become true entertainment based off reality, and it'll be unbelievable. There won't be nobody better. I'm not gonna let nobody be better than me after this year. Nobody's gonna be better than me any more. Period.
DX: After waiting so long and fighting and fighting and finally getting Beach Cruiser released, another lesson here – and correct me if I'm wrong – would be that this is really what you want to do, because I could see a lot of other emcees just giving up after running into so many roadblocks.
Glasses Malone: Yeah, a lot of my partners that I started with, making noise when I was making noise, they don't do it like that no more. They don't even care. They taking care of their kids. Whatever they're doing, they're not doing this shit, so I think I believed in it myself. I think the truth is I had to prove it to myself, and I had to prove to myself that this is what I wanted, and now I'm just gonna show everyone else why I wanted it so bad and why I'm so good at it.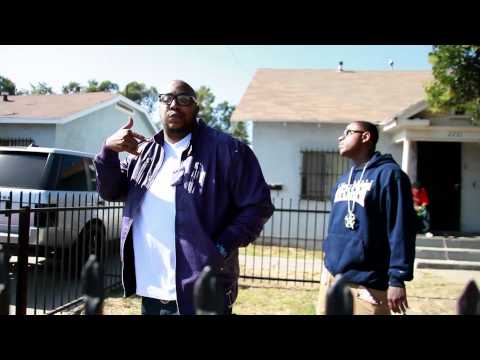 DX: You mentioned in another interview that Death Row Records was very influential for you when you were coming up. With L.A. really bubbling in both the underground and mainstream, do you think we're starting to see the resurgence of L.A.'s presence in the rap game?
Glasses Malone: It's happening. You're looking at Kendrick Lamar dominating right now out of all the stuff that's coming up. He's #1 in the class. You're looking at Def Jam [Records] and YG. Young YG is dominating in the clubs. He's a big deal. You're looking at Odd Future. Those guys are dominating. L.A. is happening right in front of everybody. It's just a matter of time. Obviously, we have some of best talent coming out this wave, so it's only a matter of time.
DX: You said on the Jay Rock track "Dollars Make Sense" that Jay Rock was only dude you wanted to rap with. Is that still true, or have you found a few more people you may want to give a shot?
Glasses Malone: As far as Rap goes, I'm already connected with everybody I wanna rap with. I look up to Jay Rock in a lot of ways. He's younger me and in some ways he's persevered just as hard to get his situation to happen. Shout out to [Top Dawg Entertainment] as a whole camp because they really wheeled him through a lot of situations to get him where he's at. We're from the same town, and it's always about the town before everything else. That's my little partner, man. Really, the only person I can really see me wanting to collab with would be somebody like Prince.
DX: Anything else you want to add before I let you go, Glasses?
Glasses Malone: November 25th, I'm dropping Cold as Ice. That's all Ice Cube instrumentals. "May 1st" is a leak off of it. "211" is a leak off of it. When that drops, everybody's gonna know how dead serious I am about music. I'm just gonna outright prove that nobody's better at this lane of music. I'm much too good at it. I'm dominating at it because I live it for real.
White Lightning 2 is a project that's my next album. I'm looking for spring, and it's a double CD! Everybody trying to tell me "Man, why you wanna put out a double CD?" I tell them I think it's, influentially, what I need to do. I got a double CD just kind of in the chamber, chillin'. This shit is nothing, man. I'm good at it, and people who don't listen to me don't really know.
If you've never heard Glasses Malone, and you wanna hear how dope Glasses Malone is, listen to "Car Wash." That's all you gotta do. Listen to "Club Heaven" and "Car Wash." That'll let you know how good I am at what I do.
DX: With all this new matieral coming out so soon, it sounds like the fans are definitely the ones winning out of all of this.
Glasses Malone: And that's all I care about, is the fans.
Purchase Music by Glasses Malone