Nipsey Hussle recently caught up with Amadeuztv/90.5FM KSJS to discuss his collaborative wish list, stating that he wants to collaborate with T.I. But the West Coast rapper also revealed that he already hit the lab with Rick Ross and that the resulting song could end up on God Forgives, I Don't.
"I don't know, man. I'm more excited about the artists and producers I haven't heard about yet. Because I know they out there and I know they hungry and they got something to prove and they got a chip on their shoulder," he said. "But as far as established artists, I want to do something with Tip. Do something with Ross. We did something recently that might be on his new project. Producer-wise, Swizz Beatz. I'm a fan of what Swizz is doing. Kanye, probably. But I want to work with people who want to work with me, who got that passion and just in they zone creatively."
Back in August, Nip stated that he was working on The Marathon Continues and that the project should arrive in the next two months. The offering is currently without a release date.
Watch the interview below, where he also speaks his mind on the New West, Kendrick Lamar and more.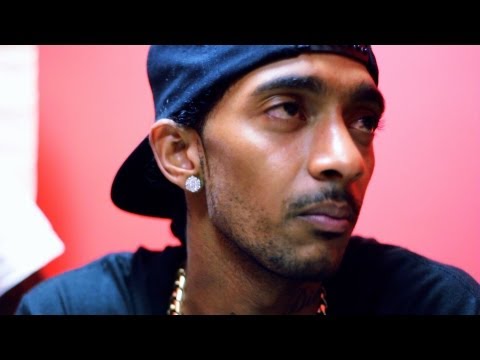 RELATED: Nipsey Hussle Speaks On His Upcoming Project, Collaboration Wish List