"This old German said I was a thug with a notty head / Looked at my Benz and called that a Nazi sled / With a face like he wonder where I got my bread…" Nas, "America."
Raise your hand if you thought Rick Ross' career would be over after that correctional officer debacle. Chances are, that's most of you reading this. Guess what though? You were wrong. Not only did William Roberts survive his CO past, but he has thrived as a rapper and even managed to broker a multi-album deal for his entire Maybach Music Group imprint through Warner Brothers Records.
Since the deal was inked, MMG has snatched up several talented emcees whose careers were sputtering and have since blossomed thanks to MMG. Pill, Wale, Meek Mill. Shoot, even my homies Pac Div have been in touch with The Bawse. After their Universal Motown deal soured, who's to say MMG would be a bad look for them? Can't forget, R&B star Teedra Moses is also in the fold over there, and so is Ohio's Stalley. Despite the diversified stockpiling of talent, criticisms abound. Wale has been a popular target, for instance. Ambition hasn't gone gold, much less platinum, but who's to say that it won't one day? Even the harshest hater should note that moving 250,000-plus units in today's economy isn't shabby. It's not like Lupe Fiasco's Food & Liquor went platinum in its first week out. Without waxing too much about this, Ambition has generated revenue. I even heard that Wale and the MMG crew toasted the success with a private party at BOA Steakhouse on Sunset Strip not long ago.
MMG isn't in bad shape going forward, even taking into account that its parent company was recently acquired by a Russian multibillionaire. What this means is, scale-wise, Wale's CD sales have minimal effect on the company's overall bottom line. For WBR, MMG is the big picture, and with Ross' next album, Meek Mill's buzz, and Wale's numbers—they're in a pretty good place.
Maybach's Out, S-Class Is In, But What About the Phantom?
"Everybody knows / How the story goes / Money and the clothes / They gone come and go / But guess who stays the same / You gone see the name scroll real slow / When the credits roll…" Erykah Badu, "Maybach Music III" by Rick Ross feat. T.I., Jadakiss & Erykah Badu.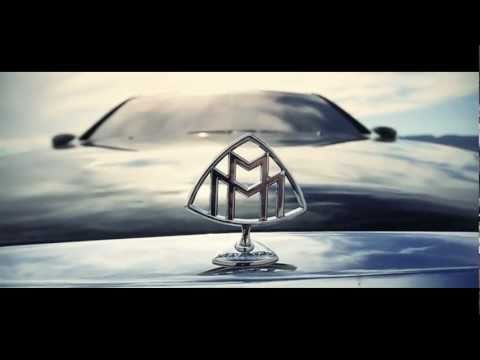 While MMG looks to keep its momentum going, the same can't be said about Maybach the car brand. Haven't heard the news that the the super-luxury sedan line made by Daimler AG is kaput? It's true. MTV is making fun of Maybach at MMG's expense, predictably. So is Gawker and just about every blog and media outlet that indulges in gossip. Lovely.
What these esteemed outlets—and I use the word "esteemed" loosely—won't tell you is that Daimler most likely anticipated that Maybach wouldn't be profitable. Shutting it down means they will be able to focus on other cars in their lineup. Let's say the Rolls Royce Phantom is like the iPad of the luxury car market. The Maybach, then, was like one of the better Android tablets—a great, and even cheaper, substitute. But it wasn't the original and it couldn't break into a market crowded with luxury cars from Rolls Royce, Bentley, Ferrari, and Aston Martin. Then there's the distinct possibility that product placement in Rap music actually hurt the brand in the eyes of the rich individuals considering buying a Maybach who disdain Rap music and Hip Hop. That's a sentiment proposed by a number of DX commenters, and it's probably true to some degree.

Most auto industry insiders weren't surprised when Daimler CEO Dieter Zetsche announced the Maybach brand was going to be phased out. It's not just because it has not been profitable since the re-launch in 2002, some 70 years after it last was in production. In fact, anyone with business sense could probably figure it out and put the news in the proper context. The announcement of the expansion of the S-Class was the good news in the "bad news-good news" equation.
Daimler CEO Dr. Dieter Zetsche, who will be one of the keynote speakers at the Consumer Electronics Show in Las Vegas next month, is convinced that a beefed up S-Class makes more sense than continuing with the Maybach. It's too bad he hasn't weighed in on how Hip Hop product placement affected the brand. Can't blame him though for keeping mum. Remember the Cristal executive who dissed Hip Hop that led to Jay-Z's abandoning of Cristal in favor of Ace of Spades?
From the economic standpoint, maintaining Maybachs in production didn't make much sense. Considering the global financial crisis of 2007 and the weak economic recovery, the super-luxury brand just wasn't a good look. These days, even the rich are looking for value, and a $350,000 vanity vehicle just wasn't something they wanted to add to their mansion's garage. That is, unless you're a multimillionaire and enjoy flashing your material wealth, like, say, Floyd Mayweather. Current Maybach owners may actually benefit by having a rare car, if they choose to keep it for a few decades.
In the meantime, the S-Class will fill Maybach's void admirably. The S550 is already ubiquitous in the streets of cities like LA and New York and worldwide. As far as hip-hop goes, the S-Class counts among its owners Game and DJ Quik, as my former colleague and friend Jeff Weiss can attest, having had a chance to ride shotgun with the two on separate occasions while reporting what would become cover stories for LA Weekly.
The Otis Effect
"They say I'm crazy / Well I'm about to go dumb again / They ain't see me 'cause I pulled up in my other Benz / Last week I was in my other other Benz / Throw your diamonds up 'cause we in this bitch another-gain…" Kanye West, "Otis" by Jay-Z and Kanye West.
Laugh all you want at the irony that Maybach Music Group is still in business while the company it's named after is not. It's hilarious. But, if you are laughing, ask yourself, "What about Roc-a-Fella?" Although it's a clever spin that can be interpreted to mean listening to music or murder—gotta love criminal slang—there's no doubt that it pays homage to the Rockefeller family legacy. The name carries prestige because it represents wealth and political clout. Shit, that's what the Roc was about and Jay and 'Ye's Watch the Throne capitalizes on it more than anything in recent memory.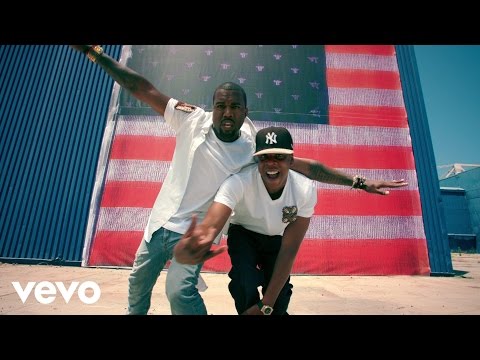 By the way, It's only ironic that 'Ye and Jay signed off on a video treatment for "Otis" that features a Maybach getting torn up and turned into something from a post-apocalypse world. The Otis Redding sample and the destruction of a status symbol is the contrast the duo was aiming for. It illustrates an ethos of Shawn Carter and Kanye West. Even with all of the riches they've amassed, they haven't forgotten their humble beginnings, before the button-down shirts, the Maybachs and all the other materialistic excesses that are, for better or worse, the hallmarks of fame and fortune.
As far as the Maybach Music Group is concerned, Maybach's demise may seem like an awkward moment, but it may prove to actually benefit the label that Rick Ross built. With its diversified roster and the Warner Bros. Records backing, MMG is here to stay no matter what its called. It's not like MMG is the first to pay homage to someone else's brand. Imitation, after all, is the sincerest form of flattery, right? And no one's even brought up the possibility that Maybach Music Group wasn't named after the car but after Wilhelm Maybach? He could have been the inspiration, since he was somewhat of a big deal (a quick Wikipedia search will tell you so better than I could).
Big Biz And Hip-Hop
In the larger scheme of things, Maybach's demise is an excellent case study that involves big business and hip-hop. Aside from the blogs and the sarcasm courtesy of MTV and Gawker types, there's a real industry perspective that Hip Hop heads should understand.
I tried reaching out to Steve Stoute and Raekwon for comment. No dice. Trying to understand the big picture, I turned to Solomon Daniels, the editor in chief of Mobile Electronics magazine, where I have worked since June as associate editor. The business-to-business magazine covers the automobile aftermarket.
"In general, a flagship is not so much about making profit but is about showcasing a certain level of quality, ingenuity, innovation, technical expertise from a company to showcase what they are capable of," Daniels said. "The premise is that that technology is going to be filtered into other products. What Daimler is thinking is, 'We're going to take the technology that we've built in here, what we've learned from, and put it in these other products that are going to be more mainstream.'"
The Big Picture
Hip-Hop music has become mainstream the world over while the debate about what's real Hip Hop and what isn't has and will continue to go on. Over the years, stratification—that is, class structure—has emerged in Hip Hop just like it has in the world at large. It should not be surprising then that the upper class, which includes multiplatinum rappers and entrepreneurs from Russell Simmons to Jay-Z to even Raekwon and Drake, are buying and referencing Maybachs. Product placement isn't just a Hollywood phenomenon; it has been and will continue in Rap music.
The irony that a status symbol may be desirable but it may be a façade: that's the real lesson to learn from the Maybach phase-out. Truth is that the Maybach, Bentley and the Phantom are mere mirages to the working class, and an outright resentment to anyone associated with Occupy Wall Street or its offspring. Let's be honest, however. We all have imagined, at one point or another, what it feels like to be chauffeured around in a Maybach or a Phantom.
Only if we had that luxury–and now there's one less choice.
Slav Kandyba has worked in mainstream and hip-hop journalism for nearly a decade. The Ukraine native and L.A. resident has been a HipHopDX correspondent since 2007 and is currently the associate editor of Mobile Electronics Magazine. Follow him on Twitter at @slavkandyba.