Nicki Minaj is one of Hip Hop's most animated emcees, in part due to the many alter egos she uses in her music, such as Roman Zolanski.
In a recent interview with Power 106 during Big Boy's "Backstage Breakfast" show, the Young Money emcee was asked whether any of her alter egos "come out in the bedroom."
"No, they don't come out in the bedroom, but other people come out in the bedroom," she revealed.
"And there's only one person that would know who that personality is," added Nicki.
When pressed about the identity of her mystery bedroom companion, Nicki simply replied, "Actually, I'm single for are you nosy little wozzies."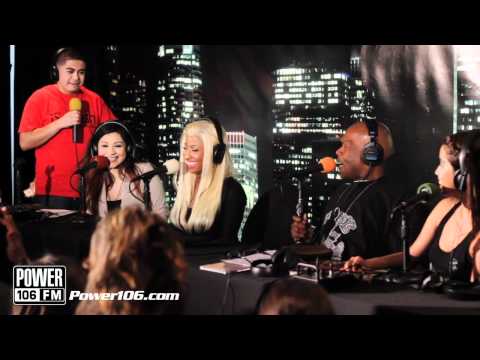 RELATED: Nicki Minaj Fragrance To Hit Department Stores Fall 2012