Over the past few years rapper Joe Budden has created quite a name for himself thanks to his series of Mood Muzik mixtapes. With four Mood Muzik projects and a re-release under his belt Budden spoke with Drank And Dank about the motivation behind the creation of the Mood Muzik series.
According to Budden, the first Mood Muzik mixtape was created as an outlet to share his music after being shelved by his label.
"With Mood Muzik it stemmed from such an unhappy place," Budden revealed. "It's really as simple as I was shelved on my major label at the time and didn't have an outlet. And everybody was force feeding me now these records that contained [emotion] no one gave a fuck about and I just begged to differ. At the time mixtapes were really big and everyone was doing 'Best Of' and I just thought I would do a 'Worst Of.' And it was kind of to mock the people that thought these were the songs that had no place in Hip Hop. And I was so fucked up at the time. Mood Muzik 1 was like just a bunch of old songs. But then Mood Muzik 2 I guess really caught people's attention. And it just kind of became a cult classic."
Budden went on to speak about how he's changed as an artist over the past few years and even gave a few words of advice for up and coming artists.
"I would just say I've become a lot more comfortable in my own skin. Anytime [an] aspiring artists asks me what's the best advice I can give them. I just tell 'em be yourselves," Budden explained. "Coming in so young and not very knowledgeable, very vulnerable, and just listening to so many different things you never quite know when to put your foot down. And your lawyer will say something different from your A&R who'll say something different from your manager who'll say something different from the president. It's just so much and it's very easy to get caught up. So I just go with my gut."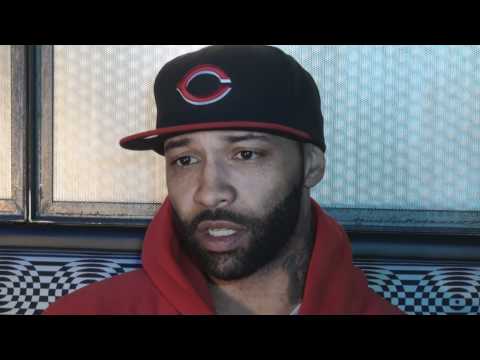 RELATED: Joe Budden Says Slaughterhouse Album Is "90 Percent Done"