It's no secret that Queens rapper 50 Cent hasn't been on the best of terms with his fellow G-Unit members, Tony Yayo and Lloyd Banks. In numerous interviews, the G-Unit front man has gone on to address the growing separation between the trio and he further commented on the falling out during an interview with Hot 97's Angie Martinez and DJ Enuff.
50 Cent revealed that while he does occasionally see Tony Yayo during shows, the rapper tends to disappear when it comes time to start making music.
"I see Yayo all the time. He actually comes through [and does] the shows and stuff like that. He'll pop up. We'll do that, but away from it when we come home I be busy working on something and they supposed to be doing the music, writing the music," 50 Cent explained.
Later in the interview, the rapper spoke on enabling the group and concluded by stating that he no longer speaks to either of the rappers.
"Now it's like I think I've enabled them," said 50 Cent. "I've damaged that by being so close to it that they just go. Their way of dealing with things is not dealing with it so you can have people that work for you who you work for because they're just waiting for you to do it. Or you don't say anything and there's no urgency…I don't talk to them. We're still friends, it's just the relationship is different. We grown…The issues came up where that they feel like it's hard for them to be the man while I'm around."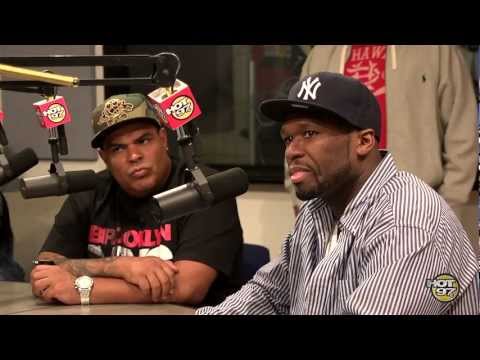 RELATED: 50 Cent Says He "Disabled" Lloyd Banks & Tony Yayo