While Mannie Fresh became well-known as a producer thanks to his authentically Southern sound, the New Orleans native isn't too pleased with the way in which his sound seems to be recycled over and over again by other artists.
During his interview with Soul Culture UK, Mannie revealed that while he's not completely fed up with the heavy use of the Southern sound in music he would like for it to evolve a bit.
"Hell to the yeah. I wish they'd stop," said the producer when asked if people are overusing the Southern sound. "Nah, I'm playing but I mean this is what's going on right now. Southern music is kinda stuck to me, it's one way. It's just 808's, snare rolls, and hi-hats. I get it, I love that all of these cats grew up on Mannie Fresh sound but I'm looking for a little bit of growth though. I want something to change. I think we been in that same spot for long enough…You got New York rappers that sound like they from the South. East Coast rappers that sound like they from the South and I'm not saying nothing is wrong with that, but what happened to the East Coast sound? What happened to the West Coast sound?"
Mannie continued his commentary on Hip Hop by bringing up past acts including N.W.A. and Public Enemy as he spoke on the lack of diversity in rap music and the current demand for club tunes.
"At one point rap had Public Enemy. Public Enemy was our pro-black. We had Slick Rick, Slick Rick was our storyteller. We had N.W.A., N.W.A. was our gangster rap. You know what I'm saying? And you had Cash Money and that was your bling-bling," Mannie explained. "That's four different genres of rap. You don't have that right now. Now it's just based on the club. What can I do to make you shake your ass and dance?"
The producer also spoke on his work with Kanye West on the upcoming G.O.O.D. Music compilation, Cruel Summer (to be released on September 18). He went on to commend Kanye for creating a musical environment that generates a sort of musical "gumbo."
"I'm used to working with people hands on cause that's the era that I came up with," said Mannie. "So we gon' work til we figure out something and I think that's what everybody appreciate about the G.O.O.D. Music project because it's a factory. You can go work with whoever you wanna work with til you get that magical song…I think it's a nuts idea. It ain't been done in the last 10-15 years [to] say I'mma put a bunch of talented people in a room and let's cook up some gumbo."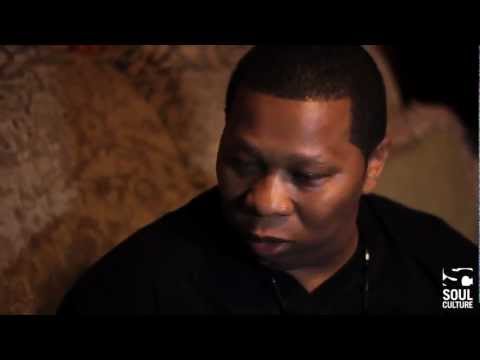 RELATED: Mannie Fresh Talks Def Jam, Collaborations With Dr. Dre & Kanye West