During a video interview with BlowHipHopTV.com, A$AP Mob member A$AP Twelvy reminisced on first meeting A$AP Rocky and also expressed his gratitude to the rapper for putting him in the position he's in today.
"I first met Rocky in like 2006…And one night that nigga came through man, had some drinks with him, threw me a joint, and ever since then it was like 'yo, that's my nigga.' I'm wild proud of Rocky," Twelvy explained. "He making all types of moves and I'mma come clean, I'm here cause of him you feel me? I'm talking to ya'll cause of him. I'm really seeing the world. I'm having fun; I ain't got no care in the world. All I wanna do is rap and as long as I can do that and just travel I'mma just keep giving ya'll fire."
Prior to speaking on meeting A$AP Rocky, the "Trilla" rapper spoke on his dedication to A$AP Rocky and the rest of the A$AP crew.
"This is a first time for all this shit," said Twelvy. "I ain't used to none of this shit. I can't get sick and not show up for Rock. He counting on me. He ain't counting on too many nigga's so I gotta hold it down for him my nigga. I gotta hold it down for my team and myself and my hood, all my nigga's. Cause what I look like getting there and falling. What we look like? We not built for that. We built to last. We built to win my nigga."
Despite being a member of the A$AP Mob, Twelvy has appeared on tracks alongside other artists including Smoke DZA and was even named one of COMPLEX magazine's "10 New NY Rappers To Watch Out For."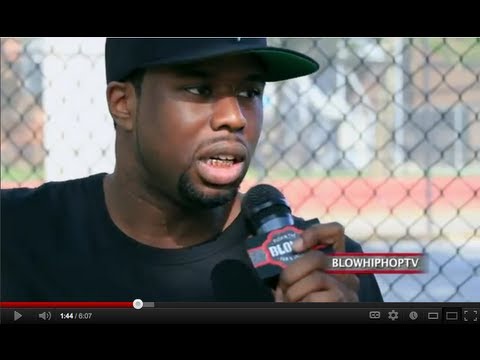 RELATED: A$AP Rocky Confirms A$AP Mob Project Will Release This Month