During a conversation with Out Da Box TV, noted producer DJ Premier and rapper Bumpy Knuckles spoke in-depth on the current state of Hip Hop. The two musicians spoke specifically on the age gap in Hip Hop, corporate radio, and paying homage to those who came first.
When asked what his thoughts are on the progression of Hip Hop, DJ Premier touched on those who believe that being an entertainer in Hip Hop has an age limit. The producer clearly and concisely expressed his opinion on the topic by simply stating that, "you never stop something that you love."  
"I'm 46-years-old so I represent a different area of the culture. The area we're from is really the original area because before there was any scratching and cutting we were enjoying R&B, soul, jazz, rock, pop, new wave music, everything you could think of," DJ Premier explained. "Everything that channeled into it becoming what it is now. So my respect for it is way more different than the average Hip Hop so called fan, emcee, DJ, whatever that's involved in it now that's at a younger age. The age thing is really one of the biggest problems that we face in Hip Hop right now. Because it seems like everybody wants to focus on 'when should you stop.' And you never stop something that you love."
Bumpy Knuckles touched on another much discussed topic in today's Hip Hop, corporate radio. The rapper revealed that while corporate radio is a necessity it shouldn't become the primary focus in music.
"I think people have to be not so self-centered when it comes to the presentation of the music meaning don't get boggled down with the corporate radio and all that stuff," said Bumpy Knuckles. "I mean that stuff is definitely necessary you can't front on that, but that's not what it's all about. Because if you really about keeping the culture alive and relevant there's ways to do that."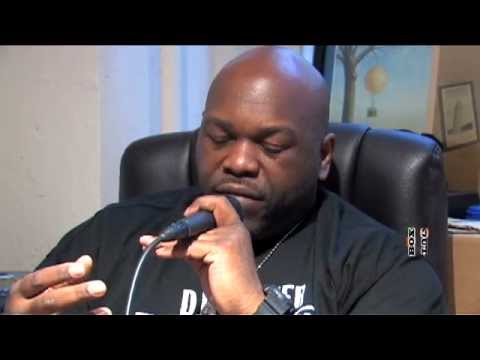 RELATED: DJ Premier Addresses Copycat Producers, Updates On Full Album With Nas