ScHoolboy Q has already dropped off two independent albums: Setbacks and Habits & Contradictions. For his third release, the Black Hippy member explains that it's going to be a combination of his previous LPs, mixing the deeper content of Setbacks with the more upbeat sentiment of H&C.
"It's gotta be different. Just like Habits & Contradictions. Setbacks had a lot more content in it. A lot more meaningful topics. Habits & Contradictions was more of a funner project, not as serious," he told Ashley Outrageous. "The next project is just going to be more put together. It has to be them two combined but with a new sound."
He also addressed his recent collaboration "Can I Speak to You" with 50 Cent for his 5 (Murder By Numbers) street LP. While the interview was conducted before the tape's release, Q explained how the duet came to be.
"He shot me the record. Yeah, it's his record. He sent it to me, I did it, sent it back and we're going to wait and see what happens. Hopefully it comes out, but if not, I know he sent me the record."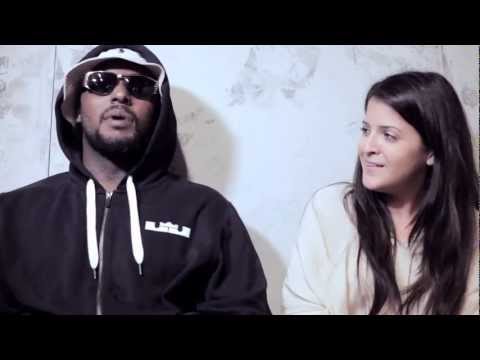 RELATED: ScHoolboy Q Discusses Being Born In Germany & His Estranged Father