Dr. Dre has kept fans patiently waiting for the follow up to 1999's The Chronic 2001, and has given false hope by dropping some singles over the past few years. During an interview with WGCI's The Morning Riot (via FSD), 50 Cent explained why he thinks Detox is still not in stores and how it relates to Dre's wavering love of music.
"He been working on that project for so long that he falls in love with music, and then he falls out of love with it. He's got a lot of good stuff playing in the studio and it comes in and out, plus that."
Fif shared some advice that he gave to Dre about the elusive project. The G-Unit general told him that he doesn't have to keep changing the LP, because if it's even remotely similar to The Chronic, then fans will be satisfied.
"You know what I said to him? I said, you don't have to change anything. Because the period of time you haven't put out.. Like Sade, it reminds me of the record that I'd like from him. And I'm like, yeah, play that, that's the new one. And it feels like the last one. So Dre, he doesn't have to create a formula because he was gone so long that if he gives us something that feels like The Chronic, we'd be absolutely happy."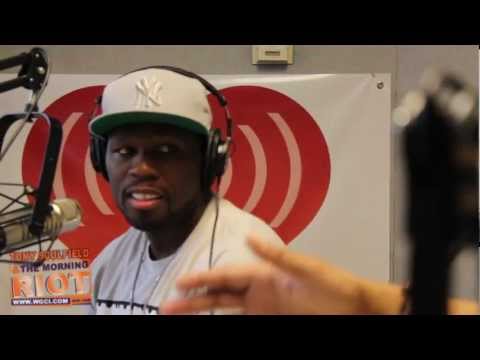 RELATED: 50 Cent Offers Opinion On Drake Vs. Chris Brown: "Chris Finna Be Rick James"