Ever since Kendrick Lamar announced that he and his TDE crew had signed with Aftermath, fans have been clamoring for his debut album Good Kid in a Mad City. Now, in a recent interview with Hot 93.7's Jenny Boom-Boom, K. Dot discussed his much-anticipated debut project.
Kendrick explained that while his first commercial project doesn't have a specific release date, that doesn't mean it's trapped in commercial limbo. He said that he's been factor behind its delay so that he can ensure that he's completely satisfied with the quality of product before he unleashes it.
"I can't give out no date right now, I just know I'm pressed for time," he joked. "[Aftermath] want[s] what I been doing. That's a good space to be in. You can get in a lot situations where your people actually don't understand your vision, but I've got a good backing and good following and a good team behind me, they understand me and it's all on me, so I'm gonna deliver. I've got the music; I'm just real, real sensitive on the touch ups as far as the structure [of the LP]."
K. Dot also spoke on his working relationship with Aftermath head and musical mentor Dr. Dre. Although he said there is some pressure in collaborating with Dre, he looked to many of the same producers from his 2011 smash Section.80 for production on his impending debut.
"It's definitely intense [working with Dr. Dre], but the best thing about it the creative process," he said. "That's the fun thing because he's a genius at his work, and for me to be in the same studio [as him] says a lot about my craft and how far we're going with it, so I love it…I've use[d] my own in-house cast for the majority of the music I did [for Good Kid in a Bad City] – Soundwave, Tae Beast, Willie B, Digi+Phonics – all the people I came up with, they [produced] the majority of the album. When I turned it in to Dre all the way back at the end of the year, then we did new material and see what cuts through."
Check out the full interview below.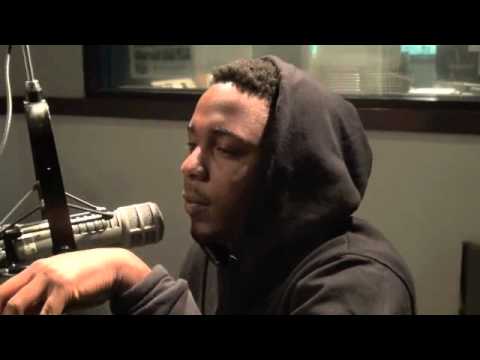 RELATED: Kendrick Lamar Says He Finished Recording His Debut Album