While details on rappers Kendrick Lamar and J. Cole's joint album remain scarce, Kendrick did speak a little more in-depth on the project during an interview with Fuse at the Bonnaroo Festival.
The rapper spoke on finding time to record with J. Cole while touring and also during their off days.
"We been grinding man. It's been a long, long, long, long road but it don't stop. We still doing it," Kendrick Lamar explained in a video posted on HipHop-n-More.com. "I've been on a bus with Cole while he's on the Drake tour and we've been finding time in between our days, our open days, to go out there and record. So it's been dope."
Kendrick also spoke on the production on the project which he says J. Cole is handling and also went on to stress that they're not worried about choosing a release date just yet.
"He's doing the majority of the production. A few verses on there…We don't know right now. We're just doing the music man," said Kendrick when asked when his joint album with Cole will be released. "It's crazy because we was talking about that. We was like, 'Let's just finish recording first before we think about any dates.' And we got some crazy joints in the stash."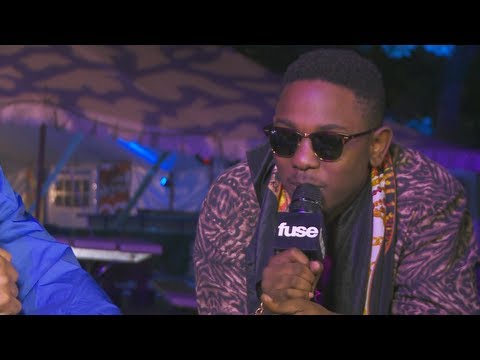 RELATED: J. Cole Confirms Joint Album With Kendrick Lamar